ZZ Top at the River Cree in April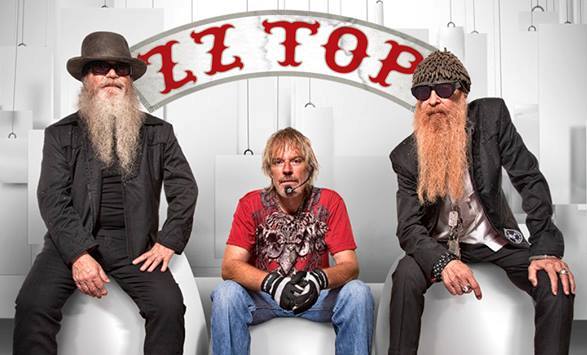 Like the days of the week of the weeks of the months of the year in Edmonton, it's inevitable that ZZ Top should return.
This time, the bearded Texans are at the River Cree Casino on Friday, April 1, no foolin'. Tickets are $59.50 to $89.50 and go on sale Friday. The pre-sales start Wednesday.
What's new with ZZ-Top? Ha, ha – nothing! Billy Gibbons released his first solo album last year, called Perfectamundo, but his band proper still tours upon their most recent, 2012 album La Futura and the aptly-titled single therein, I Gotsta Get Paid, which first appeared in a whiskey commercial. Not a big stretch. No one comes to a ZZ Top concert to hear new songs, do they?
Meanwhile, Gibbons, Dusty Hill and Frank Beard (who does not normally wear a beard) are getting paid by filling halls across the continent. The current tour is named "Hell Raisers," in honour of the band's 1973 song Beer Drinkers and Hell Raisers, which was also released in 1980 by Motorhead. Expect a shout-out to Lemmy Kilmister, who died on Dec. 28.
Places like Edmonton are particularly good markets for ZZ-Top, as songs like La Grange, Tube Snake Boogie and Legs comprised a good chunk of the soundtrack to many a blotto bush party. While it has been observed from previous recent appearances in town that this band is running on fumes, they are in fact the concentrated afterwhiffs of the original nitro-burning magic hot rod, and as long as the band shows up to play their hits, we're all happy. That spinning fuzzy guitar thing during Tush might be nice, too.