Sting, Peter Gabriel play Rock Paper Scissors in Edmonton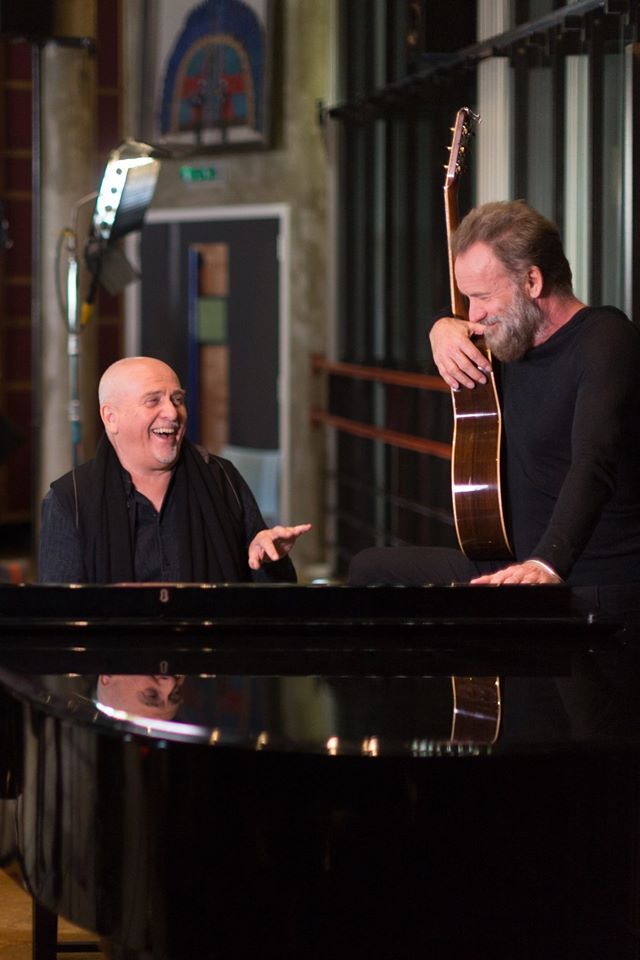 From a season of sadness over so many untimely deaths in the rock 'n' roll world comes some great news: Sting and Peter Gabriel are coming to Edmonton!
On the 19-city "Rock Paper Scissors" tour, these two giants of British rock will share the stage at Rexall Place on Sunday, July 24. They'll play their own songs, they'll play each other's songs, they'll do something experimental together, the sky's the limit. Tickets are $50 to $250 and go on sale Monday, Jan. 24. The pre-sale starts tomorrow.
Alone, each has a staggering legacy. Sting of course was the frontman for the Police, one of the most vital new wave bands of the 1980s whose music still holds up today. Gabriel, meanwhile, sang for Genesis when Genesis was a proper prog-rock band before moving on to an amazing solo career that went into all kinds of exotic directions as it continued to dominate the pop charts. Big Time indeed. Sting's solo career is nothing to slouch at, veering into jazzy esoterica with such great records as The Dream of the Blue Turtles.
Sting hasn't been here since he came for the Police's reunion at Commonweath Stadium in 2007; Gabriel not since the '80s. They've toured together before, for the all-star Amnesty International benefit concerts in the mid-1980s, and have collectively amassed more awards, honours and prizes than you can shake a stick at, plus the stick. They have sold a bazillion records worldwide and still get regular airplay on the cool classic rock stations. Won't be long now until they're known as Sir Sting and Sir Gabriel, as the British royalty loves knighting its brightest music stars. Two together all the way in Edmonton will be a rare treat, a dream come true.
Sting, in a statement, puts it mildly: "I think people will be intrigued, I certainly am."
There is no explanation of why they named the tour Rock Paper Scissors. Guess we'll find out at the show.