Eagles of Death Metal coming to Edmonton
Posted on February 1, 2016 By Mike Ross Entertainment, Front Slider, Music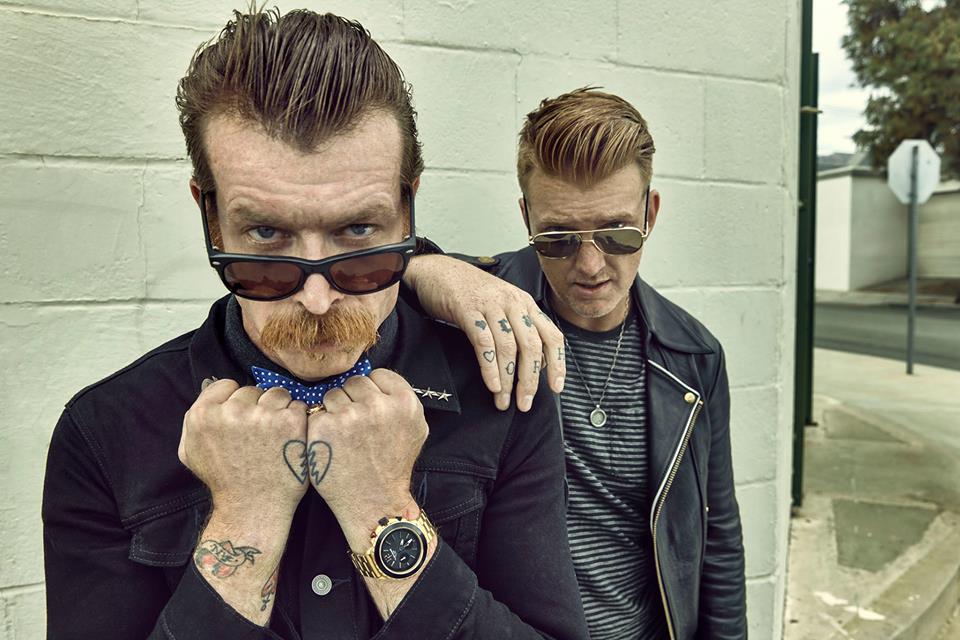 Traumatized but undaunted, the Eagles of Death Metal are coming to Edmonton for the first time since the November 2015 Paris terrorist attacks that claimed the lives of 89 concert-goers at their show, as well as the band's merchandise man Nick Alexander.
The band led by Josh Homme (Queens of the Stone Age) and his partner Jesse Hughes will share a double bill with Death from Above 1979 at the Shaw Conference Centre on Thursday, April 28. Tickets are $47.50 and go on sale Friday. The pre-sale starts Wednesday.
Sebastien Grainger from Death from Above 1979 is a big fan of Homme and all his various projects, especially the Eagles of Death Metal – which last played in Edmonton at Sonic Boom 2015 – neither death metal nor Eagles cover band. Grainger says in a press release that this tour pairing may be "too funky to be true," but added, "Eagles Of Death Metal are like peyote; You don't find them, they find you."
Death From Above 1979,  a Torontonian rock duo which took a small hiatus from 2006 to 2011, is back with relatively fresh music from their 2014 release, The Physical World. Eagles of Death Metal, meanwhile, promotes its latest release Zipper Down, which contains a cover of Duran Duran's Save a Prayer and their own tune I Love You All the Time. Royalties from both will be donated to charity. The EODM had put their European tour on hold after the attacks, but will return to perform a show in Paris on Feb. 16.