REVIEW: 54-40 gets intimate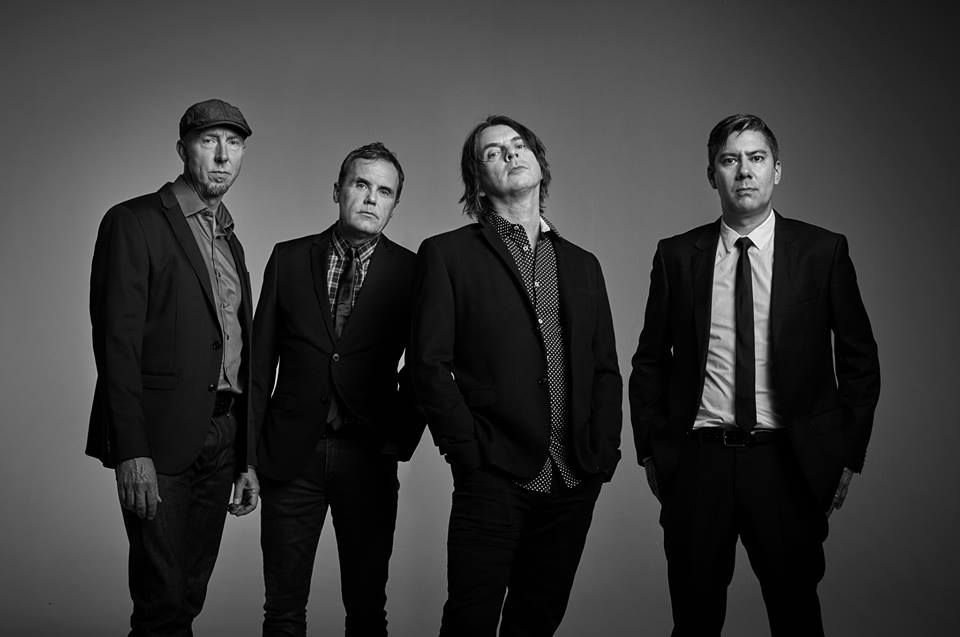 I guess I picked the right (if differently spelled) Osbourne to go see on Saturday night – Neil Osborne, that is, from 54-40, leading his band in an acoustic show at Festival Place.
Black Sabbath, meanwhile, was forced to cancel its Saturday show in Edmonton, and also Calgary Feb. 1, because Ozzy is suffering from a case of severe sinusitis. I felt a kinship with him, because I felt pretty crappy and tired with the same thing. Must be something going around. Or Alberta weather.
Neil Osborne's long, good-natured, rambling stories in between favourite 54-40 songs were pretty entertaining, though. Stories about the band visiting Moscow in old Soviet Union Russia, shooting a video for Ocean Pearl on the Mexican border, and meeting the Rolling Stones, particularly Ron Wood in Banff, and Calgary where 54-40 opened a show for the Stones, were among standout intros to give their hits context. You know the songs, except for a couple they played from an upcoming release. The stories came off as fairly spontaneous, with all the asides, and probably funnier at that, they even bantered about their suits and skinny ties. Not the usual patter you hear at their higher-octane shows.
Video projected on the back of the stage also contributed to the historical nostalgia, but you can rest assured that on this soft-seat tour, despite references to the Smilin' Buddha Cabaret, one of 54-40's most successful albums, there are no songs from the hitless MoDaMu Records era (a short-lived Vancouver punk label in the late 1970s and early 1980s), when they shared that label with the mighty Animal Slaves. It was a short but influential period in Canadian music when 54-40 (and other punk/new wave pop bands) played the actual Smilin' Buddha Cabaret on Hastings Street, or opened for visiting acts like Gang of Four at other venues.
The first set was introduced by a seemingly interminable celebrity reel including Brent Butt, Dan Aykroyd, and Jann Arden doing variations on "Ladies and Gentlemen …" which sparked several false starts of welcoming applause before it ended. Intentionally funny; I think.
The music on 54-40's new greatest hits album La Difference: A History Unplugged sidesteps the usual compilation by re-imagining and rearranging those songs as semi-acoustic numbers that don't rock as hard, but feature piano, mandolin, and banjo played by their guitarist Dave Genn, acoustic bass (Brad Merritt) and a standup "rockabilly" drum kit (Matt Johnson). Like Genn, Neil only played acoustic guitar, and banjo on occasion. The result was a much more intimate feel to these West coast Canadian classics. Osborne made some tangential reference to the Sabbath cancellation and to their almost-shared surname, but I thought it was a joke until I came home and saw all the warnings not to go because Ozzy was too sick to sing. Maybe I'll finally get to see Sabbath when they reschedule.
When the audience came back for the second 54-40 set, they were greeted by a video of a low aerial flyover of green summertime Vancouver parkland with English Bay in the background, and John Sebastian singing the theme song to Welcome Back, Kotter, while band members names appeared onscreen as though they were the cast. Neil told the audience, "That's what it's like in Vancouver, right now."
Way to rub it in.
Smokin' Smokey
By the way, Smokey Robinson was fantastic in the vocal department out at the River Cree Casino a few weeks ago, even if there was quite a bit of schmaltzy, Vegas-style showbiz stuff and audience singalong numbers. Just sing the song already.
Like a Motown Svengali in a resplendent green lamé suit, he soon shucked the jacket and tie, and you felt a voice in your head saying, "Look deep into my eyes." Besides Miracles classics, the 75-year-old soul legend had the women squirming during songs like Cruisin' – and not just the women.
Sexiest man in showbiz. Take that, Prince.