REVIEW: Corb Lund shows soul of Alberta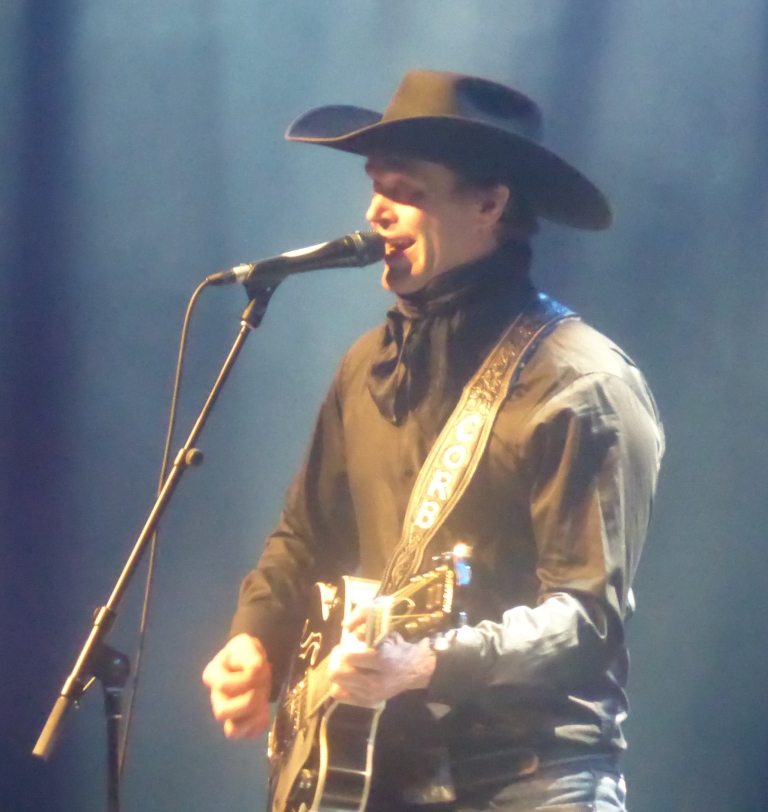 This whole country boy vs. city boy thing that Corb Lund has going – it doesn't matter anymore. The fusion is complete.
What a joyous homecoming it was at the sold out Jubilee Auditorium Saturday night, an olde-country hoedown hootenanny celebration of the Prodigal Son Returned, his only "crime" having secretly moved to Calgary recently. Doesn't matter. Edmonton rightfully claims him – forever!
In fine form with a tight and simple band, The Hurtin' Albertans, Lund embodied the finest spirit and sound of country music, coupled with an educated, worldly outlook in songs that revealed deep affection for his Albertan roots. The crowd – Albertans all – ate it up.
In short, he's got the intelligent redneck vote all sewn up.
He is so unlike the American bro-country practitioners, yet songs about trucks and booze abounded. The Truck Got Stuck, based on a true story, and Time to Switch to Whiskey (possibly also based on a true story) went over like gangbusters. Not the usual country crowd here, a mix of friends, families, farmers and hipsters, by the looks of it, who all clapped on the beat (as one does at a country show) and sang lustily along to such hits as Gonna Shine Up My Boots, and one that really went over in light of the oil bust, Hurtin' Albertan. Also there were songs about drinking, horses, the military, rig workers (out of work rig workers), trucks and how many working men hate their jobs and can't wait to get drunk on a Friday night. Heard this before.
Lund made sport of it, after one particularly manly moment shouting, "Can you feel the man love in the room? Wooo!"
We could!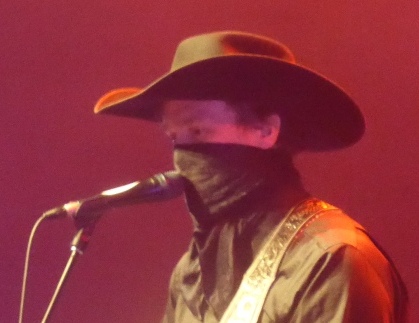 But here's the magic: What could've been impossibly corny came off as authentic, smart, right on the mark. There's just a tinge of irony in the way Lund wore his black cowboy hat, making his entrance wearing a mask like a train robber, or Nash the Slash, before doffing the disguise and getting down to business. The band worked without a setlist, selecting hits from a 21-year career, even taking requests.
Along with irony, there's a hint of doom about Lund's work. There were songs lamenting specific instances of the erosion of rural life – particularly in the laconic yet tear-jerking ballad S Lazy H he did solo late in the show, one of a few new songs from his latest release Things That Cannot Be Undone – songs about environmental catastrophe, also the end of the world.
And where's Jesus? Jesus isn't here. Very much unlike so many male American country stars, Lund does not often invoke God's name in song; when he does, his religious songs tend to be satirical, even cynical. Bible on the Dash was another fun romp: more smokin' guitar solos from the amazing Grant Siemens, the slap of the bull fiddle bass guitar from Kurt Ciesla and the snap of satisfying Western swing from drummer Brady Valgardson. But the song reveals a dark point about Christianity in America. In short: kinda scary.
The show veered even more to the left when Vancouver activist singer Geoff Berner (he was playing in town) sat in with the band for a song of his own: That's What Keeps the Rent Down, Baby. More dark commentary about the state of humanity at the hands of the corporate powers – a running theme of the evening. Albertans can relate.
Too deep for rock 'n' roll? There's the other trick: This show didn't feel that way. It felt loose, natural, fun, like the best Grand Ole Opry ever. The audience was seduced by a band that sounded like the real country deal, like it could've been Bob Wills and the Texas Playboys up there, circa 1950, and a frontman who was supremely confident about who he is: Country and city, the best of both worlds.