Ozzy better, Black Sabbath coming back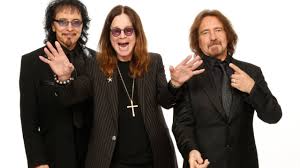 Good news: Ozzy is feeling better, and Black Sabbath will make-up for the show they had to cancel in Edmonton.
The new date is Wednesday, March 2, at Rexall Place. Tickets held for the original date of Jan. 30 will be honoured, and some tickets are still available; if you cannot attend the show, refunds are available at the point of purchase. The other rescheduled shows are Calgary on March 4, and Vancouver on March 7. Ozzy Osbourne had been suffering from a case of "extreme sinusitis" and was forced to cancel the show in Edmonton with just a few hours notice.
"The End," as it's called, marks Black Sabbath's last tour for the three original members Ozzy Osbourne, Geezer Butler and Tony Iommi, who founded the band (with Bill Ward) in Birmingham, England in 1968. Paranoid in 1970 launched Sabbath's legacy as the innovators of modern metal; Osbourne left in 1979 to pursue a solo career, while the band toured without him, disbanding in 1995 and reforming two years later with the original singer back in the fold. They've been working more or less steadily ever since. The reunion album, 13, came out in 2013. The End, a CD of unused 13 tracks and live performances is being sold exclusively at the shows.