Colleen Rae proud to be country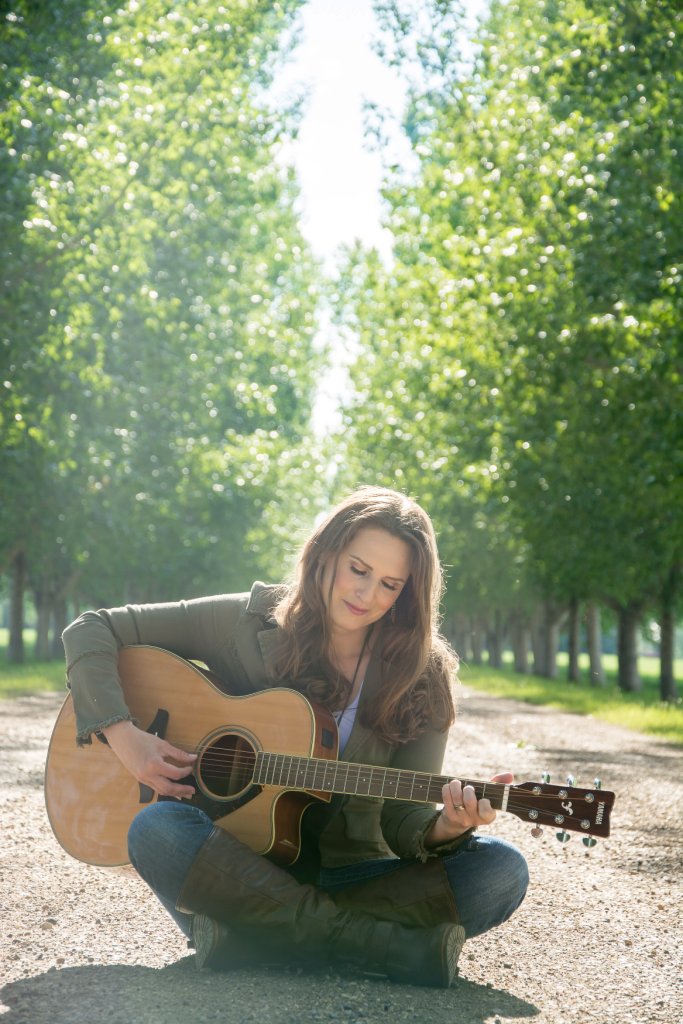 For 20 years Colleen Rae has bucked the trends and stuck to her guns even when the cards were stacked against her on the highway of life. Put that in a country song.
Now a mother of two, the born-and-bred-in-Edmonton singer is determined to kick a dent in the mainstream country music industry. Wholesome and sweet as pie, she's got the talent, she's got the songs, and she's got the work ethic.
Now all she needs is a hit. That's the hard part.
Rae didn't have much luck with her first album 10 years ago – filled with songs written by others, as is common in a business that in order to survive must get a piece of every starry-eyed young singer that comes anywhere near it. It's like the oil industry in Alberta, except with unrefined talent instead of tar-sands. It may account for why there are so many hot country songs about pick-up trucks.
And now Rae is taking a big risk by writing her own material – and even then sharing co-writes with a number of professional songwriters, the fruits of several trips to Nashville. She'll unveil her latest single Quickest Heart in Town, and her latest album, Look At Her Go, Sunday, Feb. 21 at the ballroom in the Sands Motor Hotel.
With the bros massed on one side, and the alt-country crowd wearing their cowboys hats ironically on the other, Rae stands alone, proudly going for the Nashville gold once again.
"I would say I'm absolutely proud," she says. "That's the whole spiel behind all of this: Maybe after having the kids, maybe doing this for almost two decades, I really do believe in myself. This is my time to show people that these are songs I've written, this is the music I've been doing for years. It's the attitude and the type of music I love. I've had support from my fans and the venues that keep booking me back year after year."
She's quite the trouper, a regular on the local live country circuit (when such a thing existed). Colleen Rae and Cornerstone played 47 weeks a year, she says. They played the New West Hotel, the Wild West, the Transit Hotel, and other old country bars in the area, and never lacked for work. Fans loved her, and she loved them right back.
"I was nine months pregnant and still singing at these venues," Rae says. Live work, understandably, has since diminished. Coinciding with the almost complete disappearance of Edmonton's once-thriving live country bar scene. Timing.
Will Rae be able to crack through the glass ceiling now? She doesn't fit the alt-country hat. She's pop country through and through; her music is slick, straight-ahead, heartfelt, and no songs about trucks, though. Maybe a little drinking.
And top-40 country is a male-dominated business. Carrie Underwood is the only woman on the top 10 in a recent country albums chart. Then we have Taylor Swift, who as soon as she could abandoned country music for pop superstardom. Shania Twain quit the business. Kasey Musgraves made a splash when she referenced homosexual love in Follow Your Arrow, but hasn't hit the top 10 since. Geez, who else?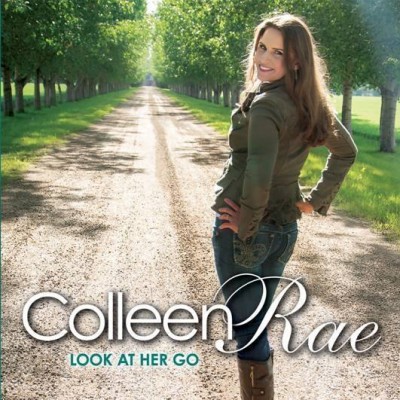 It's clear that it's an uphill battle for a woman trying to break through the brotherly hegemony – and an uphill battle for a new country artist who wants to write her own songs. It's a double uphill battle.
Did Rae really need to collaborate with the Nashville heavyweights?
"On some level I think I did," she says. "It builds up your own confidence to have somebody say to you: 'you have something special here.' I've met producers that say, 'baby, I'm gonna make you a star!' And you know right away, I don't want anything to do with you. But I didn't get that with any of these writers. I feel the respect was there from them."
She could even become one of them. Rae has been writing songs all along, and gave it her best shot to sell one to Faith Hill. Funny story: Rae was visiting a friend in Portland and happened to be dining at Jack's Seafood Grill when they spotted Hill, husband Tim McGraw and their kids at another table. Rae's friend left and drove for 40 minutes to fetch the demo for Do I Have Your Eyes, which deals with adoption, and Faith Hill was adopted, so this was perfect. Just in time, Rae accosted Hill and gave her the CD, and she was very nice about the whole thing, despite the fact that the children had started acting up.
"After I gave them the CD, they left in their SUVs with their nannies and security, and I looked in the garbage can and it wasn't there," Rae says. "So I guess there was a little chance." She never heard back. "Obviously it didn't work for her. So I'm waiting for her to come up with a song about adoption."
Do I Have Your Eyes is now one of the songs on Look At Her Go. Rae has also been personally phoning radio station program directors across the country to plug the record. She might wind up wrangling a tour to the UK, where she says one of her songs is getting unexpected airplay.
If you want something done right, you've got to do it yourself.