MUSIC PREVIEW: Classic Classified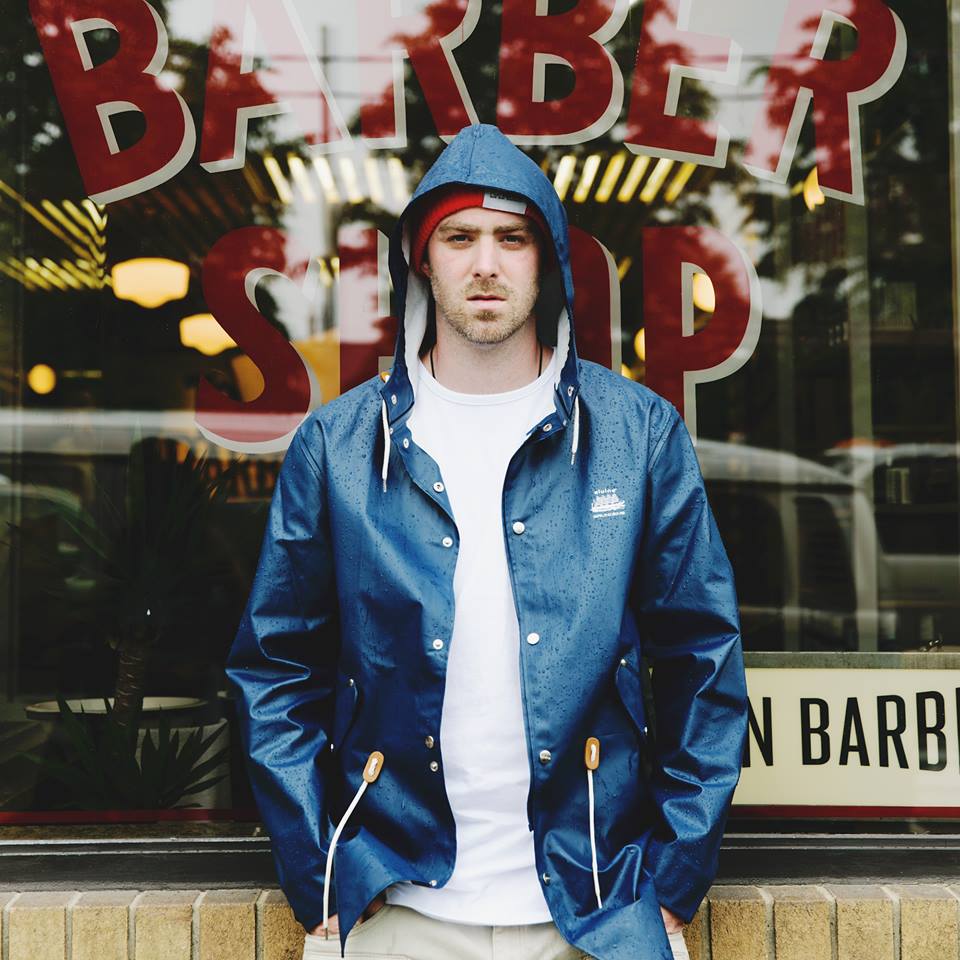 Classified has almost been around long enough to qualify as "old school." Classic rock. The Nova Scotia rapper (real name Luke Boyd) released his first full-length album, Time's Up Kid, back in 1995, when he was all of 18 years old. He did all his own production and released it on his own label, too.
Since then Classified has released 15 studio albums, including this January's Greatful, his first since his 2013 eponymous release that peaked at No. 1 in Canada and finally catapulted him into the limelight. It was the single Inner Ninja (featuring David Myles) that really captured the ears of the nation, even leading to an opportunity to co-host the 2014 Juno Awards.
Classified is performing this Friday at Union Hall as part of a tour to support the new album, from which three singles have already been released – Filthy (featuring DJ Premier); No Pressure (featuring Snoop Dogg); and Noah's Arch (Saukrates). And just in case that's not enough name dropping yet, past singles also include Maestro Fresh Wes, Scratch Bastid, and Jim Cuddy. Yes, that Jim Cuddy.
A rapper from the opposite coast, Vancouver's SonReal, will perform opening duties. Not unfamiliar with the Junos himself, he's been nominated twice, including Rap Recording Of the Year for 2014's Everywhere We Go.
Tickets to the 7 pm show are $32.50, BUY
Thursday 18
Trews – Originally from Nova Scotia, this rock quartet has released a total of five studio albums, including their 2014 eponymous effort. It was the band's highest charting album to date, and included four singles, three of which – What's Fair is Fair, Rise In the Wake, and New King – all charted in the top 10 on the Canadian rock charts. Drummer Sean Dalton left the band last summer due to family reasons, and has been replaced by Gavin Maguire. He marks the fourth drummer the band has had, while the remaining three members – Colin Macdonald, John-Angus Macdonald, and Jack Syperek – all date from the band's founding in the late 1990s, when they were originally known as One I'd Trouser. "Trews" is a Scottish term for trousers. Festival Place at Sherwood Park, also plays Friday, 7:30 pm, $43. Thursday Tickets, Friday Tickets.
Friday 19
Brad Paisley – This renowned country music superstar has fourteen Academy of Country Music awards to his credit, and another fourteen Country Music Association awards. Never mind the three Grammy awards. As long as we're making a tally, he has ten studio albums to date, including 2014's Moonshine In the Trunk, which spawned four singles, three of which landed in the top 1o on Canada's Country charts. His Crushin' It World Tour, which started last May in New Jersey, finally finishes in the middle of next month in Minnesota. With Eric Paslay and Cam. Rexall Place, 7:30, $34.74 and up. Upper level tickets still available, BUY
We Are the City – This three-piece indie rock act from Kelowna originally formed under the name Seraph in 2006, but have been known by their current name since 2008. With a symphonic piano sound at its core, the group adds gruff and haughty guitars and drums to bring the sound to epic proportions. The group's newest album, Above Club, is currently available. Studio 96, 7 pm, $15. BUY
Saturday 20
Disturbed – This Chicago heavy metal project was founded in 1994 under the name Brawl, then quickly changed their name in 1996 after David Draiman joined the band as lead vocalist. Twenty years and six albums later, the three core members continue onward, with Dan Donegan manning guitars and Mike Wengren drums. The band's newest album is Immortalized, which received middling to positive reviews upon its release in 2015, but the band always brings it when it comes to their live show. Always. Shaw Conference Centre, 6 pm, $59.50. BUY
Sunday 21
Matt Andersen – This New Brunswick blues artist started with the band Flat Top, has worked tirelessly north and south of the border to ply his trade. The recipient of the prestigious Maples Blues Awards Entertainer Of the Year in 2011, Andersen's newest album, Honest Man, will be available February 26. It was recorded in New York with producer Commissioner Gordon (Joss Stone, Amy Winehouse, KRS-One), exploring issues both personal and political. Jubilee Auditorium, $32.50 and up. BUY