Theo Fleury scores – with country music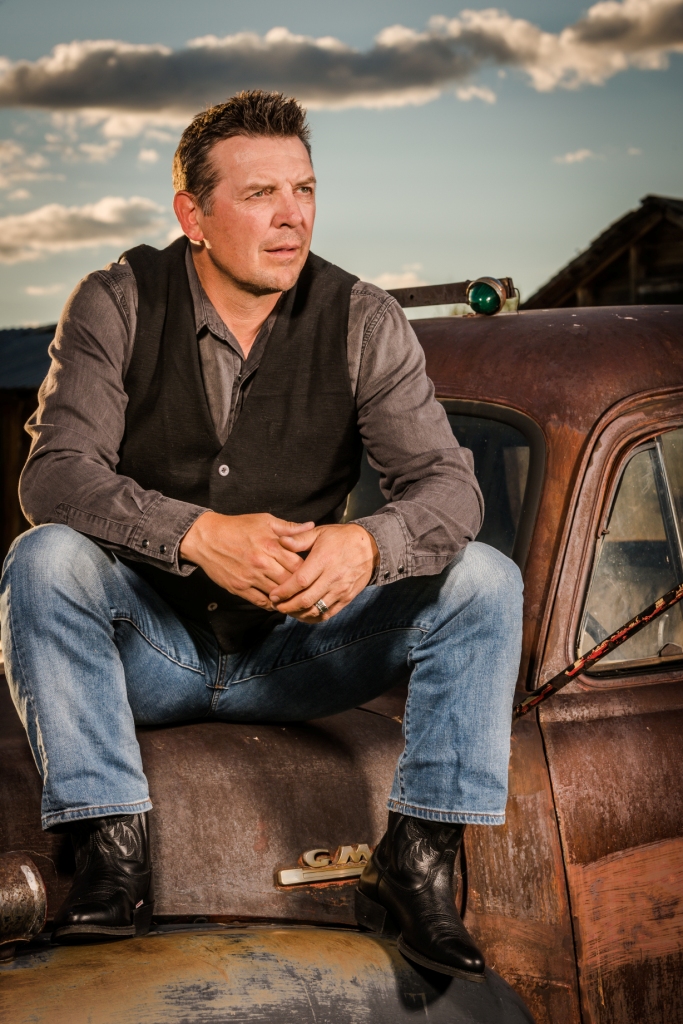 Theoren "Theo" Fleury has found a new outlet to express his feelings about a life so filled with distress that he nearly ended it – country music.
It's a natural fit.
On his first-ever tour (with a band), the 47-year-old hockey legend sings at the Century Casino in Edmonton on Friday, March 4. He's got some honest, hurtin' songs in the Johnny Cash tradition and a good band to play them. They've helped him to heal.
He says he's no stranger to being an artist.
"I used to make art with my skates, too," Fleury says in a recent phone interview. "I used to always think that the ice was a sheet of paper and my skates were the pen, and you'd get to write a different story every period."
That he did. In 15 years, 11 with the Godless Flames, he cracked 1,000 points and racked up 1,840 penalty minutes. Not too shabby for a short, angry guy.
"Anger definitely saved my life, but I don't need it anymore," Fleury says. "It saved me on the rink. How many five foot six hockey players have played 15 years in the NHL? It saved me in a crack house in Chicago, my anger." The crackheads weren't even aware that they were dealing with an Olympic gold medalist, "but they didn't even come near me. They just let me do my thing." No one messed with Fleury.
He says, "It's all in the eyes."
Now can he make such an impact with his music?
At the show with his band The Death Valley Rebels, Fleury will play songs from his debut album, I Am Who I Am, filled with themes of heartbreak, addiction and recovery. His says his destructive behaviour, well documented, is the direct result of having been sexually abused as a boy by hockey coach Graham James. Fleury kept it a secret until he published his 2009 autobiography, Playing with Fire, which was also made into a documentary. Few gory details were spared. So it wasn't merely being 20 years old and given huge amounts of money and celebrity that made him crazy enough to blow millions on drugs, gambling and prostitutes. That's what his ballad Sick as Your Secrets is all about. He says the title is taken from an affirmation in the Alcoholics Anonymous program: "You're only as sick as your secrets."
He says, "People just assumed that it was that I couldn't handle the fame and fortune. No. I was in emotional pain my whole entire life. Hockey was sort of my happy place, but when I left the rink I didn't know who I was. I was struggling to mask the emotional pain and scars from my childhood. People think that trauma and mental health and addiction are all separate issues, but no, they all live in the same house. One happens, and then you get into other things. But it starts with childhood trauma."
One in three people in the world have suffered some sort of childhood trauma, he says. "It can mess you up for life. It's what we do with it when we figure it out that's the most important thing."
Is it necessary to know Theo's story in order to appreciate his very personal music? There's a very short list of professional athletes who made the leap to being a successful recording artist – name one, in fact – but this is a special case. This hockey star's songs have weight. The spaghetti-Western styled Rattlesnake, with its line, "let's have a shot or two, one for me and one for you, till our clothes are dry," could be about Graham James. Fleury says no, but says it could be open to interpretation. "It could be the devil." Other self-explanatory tunes include Bottle of Shame, Road to Misery, and the heartbreak ballad Farewell. It's like he lived a country song – and the single happens to be called My Life's Been a Country Song.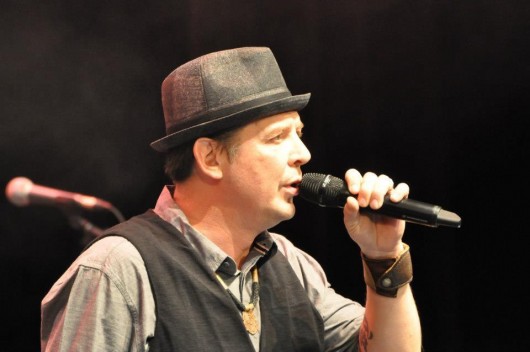 The traditional, fiddle-laden style of the record goes along with Fleury's small-town Saskatchewan roots. His grandfather was a fiddle player who led many a family kitchen party. Young Theo would sit there "with a big smile on my face, I would sing along" – when he wasn't busy with hockey, that is. The rootsy vibe comes through on I Am Who I Am especially in the first half of Playing With Fire, named for the book, with old-time Soggy Bottom Boys bluegrass vocals and its surprising line: "I wouldn't change a thing."
Along with living a sober life with healthy relationships in a sterling example of triumph over adversity, lately Fleury's been learning some new skills off the ice: How to play piano and guitar, "which is tough for me," he says, citing a lack of time. He says he's on the road about 200 days a year with speaking engagements.
And now he's going on the road with a country band? Talk about temptations.
He laughs, "That life has long passed me by. I'm there to sing and enjoy myself and meet people, and there's absolutely no way I would ever go back to that life."