REVIEW: Plain Jane shines up Noel Coward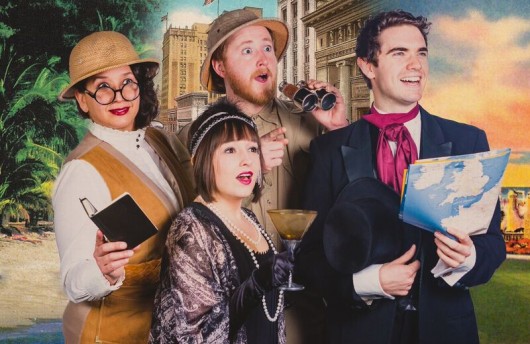 Sir Noel Coward enjoyed a career that extended over five decades. He penned many plays that are still performed today including Hay Fever and Blithe Spirit. He wrote poetry and was regarded as the wittiest man of his age.
His contribution to popular culture was enormous. His Vegas act was a smash. And he traveled the world. Not only by posh ocean liner but by tramp steamer and car. And wherever he traveled he wrote. Alone and sick in a hotel in Saigon in 1930, he penned one of his biggest hits, the play Private Lives – in four days. He was a genius – in acting, playwriting, directing and singing.
Edmonton's Plain Jane Theatre Company specializes in reviving little-known Broadway gems. For their latest show, Wish You Were Here, which opened Friday at the Backstage Theatre, director Kate Ryan has put together something original – a revue with some 30 songs inspired by travel. It's all based on the words and music of Noel Coward.
One of the most quotable of playwrights, there is none of his prose here, alas – just the ingenious, clever, funny and often touching lyrics to his songs. In his long career he wrote 300 of them: anthems, patter songs, love songs, autobiographical songs, glitzy Broadway and revue hits, English music hall ditties, parodies and, yes, travel songs.
Ryan's production finds a happy balance between Sir Noel's self-generated camp, rapier wit and often poignant lyrics. Coward was never sentimental and Ryan picks up on the master's usual brisk pace to move her production along. Some of the songs come at you with a breathless clip and it's a tribute to the cast that they maneuver through the thicket of words with nary a slip. They seem to be perfectly at home in the entire Coward canon.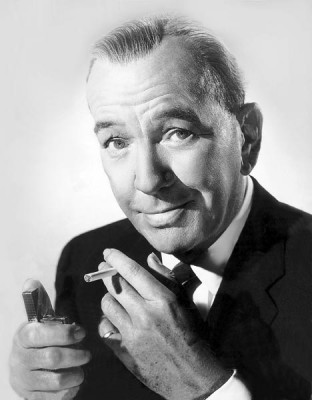 In an evening of pleasures, stand-outs include the two leading men – Pierce, the writer (Chris W. Cook) and Jeffery, the playboy (Oscar Derx) in Coward's very funny send-up of the British when they controlled much of the world, Mad Dogs and Englishmen Go Out in the Midday Sun. Derx delivers a droll solo performance as a very hung-over party-goer trying to remember last night's events in I've been to a Marvelous Party. Mary the performer (Kendra Connor) sings Someday, I'll Find You, giving it a semi-operetta treatment with her trilling performance voice. This fine singer is also able to burnish her agile instrument to knock off a window-shattering musical hall song or give us a defiant Argentinean spitfire who goes against the movie stereotype and refuses to dance – "I won't begin the Beguine…" Cathy Derkach as Harriet the adventurer also has a remarkably supple voice shown to great advantage in the simple, wistful Matelot.
All four performers are not only very good singers but fine actors as well, locating their characters and motivations in Coward's descriptive lyrics.
For Coward fans most of the songs are well known. Others are more obscure, but no song is treated as a throw away. They include Mad About The Boy (effectively sung by both sexes), World Weary, If Love Were All and Coward's biggest hit, I'll See You Again.
The excellent supportive work of David Fraser at the white baby grand should be noted as a fine addition to the evening's success.
Wish You Were Here, a production of Plain Jane Theatre Company, runs in the Backstage Theatre in the ATB Financial Arts Barns through March 12.