Smalls film reveals drama, joy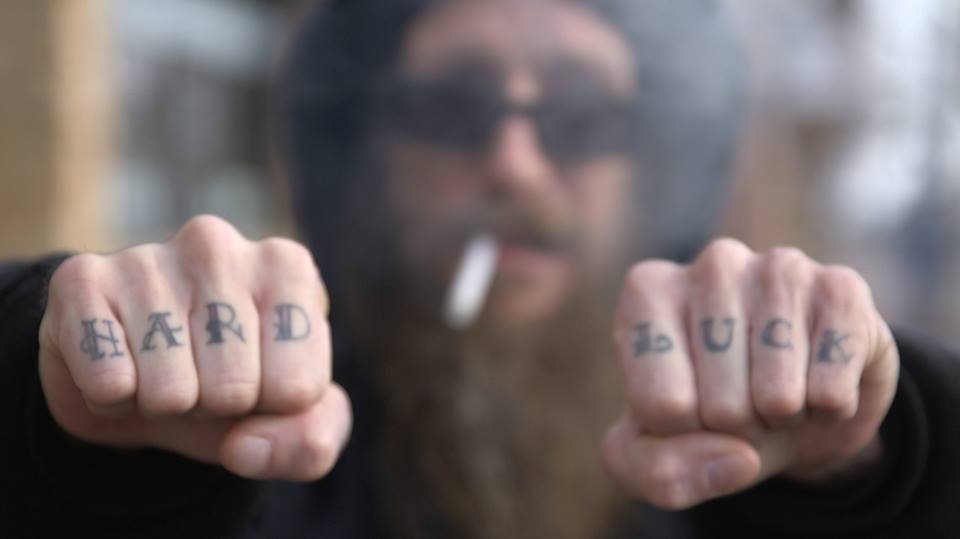 The argument is well made in The Smalls: Forever is a Long Time that this weird and amazing band could only have come from Edmonton. This city loves weird, thrives on it, breeds it. Just look at our architecture.
And the homegrown smalls were one of the strangest, and most original rock bands ever seen – from anywhere. Their amazing adventure is laid out for the first time in a captivating rockumentary, screening as part of a Canada-wide release at the Garneau Metro Cinema March 18-24. Filmmakers Trevor Smith and John Kerr couldn't have done a better job capturing all the joy, drama and tragedy of a unique band of true rock artists whose fans embrace them almost as religion. Some of the faithful even got smalls tattoos.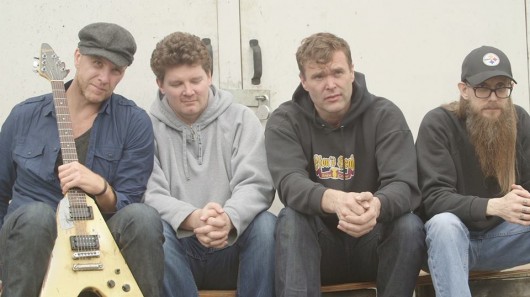 Full advantage was taken of a golden opportunity: The "Slight Return" reunion that took place in 2014, marking the band's first live shows since breaking up "forever" 13 years prior. Directors were able to film everything: two festival appearances and a short Canadian tour that ended with multi-night residency at the Starlite Room, along with rehearsals, fan interviews and lots of fascinating backstory. The performance footage is superb, shot in multiple venues from every angle, from on stage and off, from above, even in the mosh pits. Among detailed commentary, generous time is allowed to let the band's music speak for itself: a ferocious fusion of speed metal and country music, strange as that sounds, with doses of punk, groove, jazz, Sabbath, Zeppelin, Spaghetti Western soundtrack music, and God knows what else thrown in. There's nothing else like the smalls.
Ask anyone – and they did. A who's who of Edmonton Gen-X music industry people give testimonials and add their part to the smalls saga, which naturally includes familiar tales like being poor on the road, record company screw-ups, personal-artistic differences, adding up to yet another great Edmonton "Almost Made It" tale. The subjects include Chi Pig from SNFU, which was a huge influence on the smalls in the early days, as the smalls have been on a number of young bands to follow.
"We set the template, and then they did the same God-damned thing," he boasts.
But the unlikely birthplace of the smalls wasn't in some punk club. It was at Edmonton's famed Grant MacEwan music program, where four rural Alberta metalheads came together to study … jazz? Yes, jazz. They wound up recording their debut cassette during two all-nighters locked in the college recording studio. They knew they had something special from the start. So did the fans.
Each of the fantastic four gets an in-depth treatment: Guitarist Doug Bevans the artist, bassist Corb Lund the organized one, drummer Terry Johnson the heart of the band, and singer Mike Caldwell the soul. They couldn't be more different. Lund is a rodeo-riding ranch boy from Taber, Alberta who became a country music star. Bevans, now a designer and adventure tour operator who lives in Vancouver, reveals he had a history of drunken fighting in his youth. Hard to imagine given his serene persona now. Johnson – who'd worked hard to keep the legend alive through the empty years and spur the 2014 reunion – talks candidly of his troubles with alcohol addiction, one of at least four factors that spelled the end of the smalls in 2001.
We don't learn much about the personal life of the mysterious singer Mike Caldwell – beyond a reminder that he really has a natural gift. Despite a stage presence so laconic that he would barely move or make eye contact with anyone, he was – is – a tremendously dynamic singer with a formidable range and passionate expression. He's been compared to Robert Plant. In a rare trait, he seems perfectly comfortable baring his soul in the spotlight. As he says at one point, singing is "as easy as breathing." During his one-on-one that takes place in what appears to be a horse corral, Caldwell gets a little misty as he ponders the immense response from smalls fans at the reunion shows. He says quietly, "It was important enough then that it's still important now."
This story doesn't have to have an unhappy ending. Each band member acknowledges that the smalls will probably never play again – but who knows? In an example of the Heisenberg Uncertainty Principle where the observer affects the thing being observed, maybe this powerful and surprisingly touching documentary will finally give the smalls the recognition they so richly deserve.
Weirder things have happened.