Fractured fairy tale comes to life in concert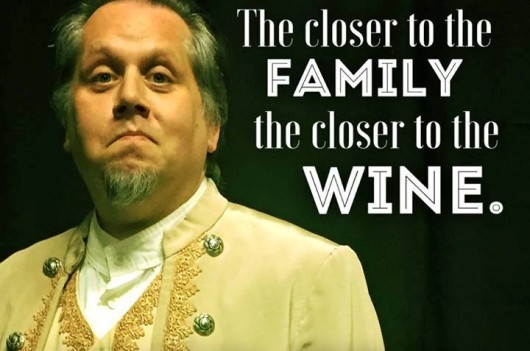 Into The Woods opened Thursday night at the Winspear Centre – and it's much more than just a concert based on Stephen Sondheim's 1987 musical of cracked fairy tales.
The production comes from Edmonton's enterprising Two ONE-WAY Tickets To Broadway company, a semi-professional troupe (which allows them to mix paid with the unpaid) with a solid record of re-mounting recent Broadway shows with equal measures of ingenuity and show-biz savvy. They have presented big shows (Ragtime), funny shows (Avenue Q) and serious ones (Cabaret). A couple of years back they staged an epic concert version of Titanic. There were no sets (no large boats were harmed in the production), just a group of performers spread out across the stage with a large orchestra behind them. The music was enveloping and lush, the movement of the players across the stage vigorous and the singing impressive.
Artistic Director Martin Gelba is known for his ability to mine Edmonton's singing community for excellent voices – and directors. In this case it's Mary Jane Kreisel providing brisk direction. The orchestra for this tough musical show is conducted with verve by Kimberley McMann, with choreography from Linette Smith.
This is one of Steven Sondheim's most produced shows (it was made into a 2014 feature film starring Meryl Streep). Like most of his works it is intricate and difficult. There's a lot of music and even some of the dialogue is written in musical cadences. It is also one of his most lyrical shows, but even the big songs like I Wish, Agony and No One is Alone tend to be absorbed into the whole. As is expected, Sondheim's lyrics are dense and demanding and some of the songs come at you with the rat-tat-tat tempo of a Busta Rhymes album. James Lapine's book is full of fun and word-play but stalks bigger philosophical game with themes such as growing up, the relationship of child and parent, individual responsibility in a larger community – and the old favourite, "Be careful what you wish for. You may get it."
The story is (mostly) taken from the fairy tales of the Brothers Grimm. It alludes to the familiar childhood stories of Cinderella, Jack (the beanstalk-climbing, giant-fighting Jack), Little Red Riding Hood and Rapunzel. It centres around a simple baker (Martin Gelba) and his wife (Erin Foster-O'Riordan) who have been cursed by a witch (Elizabeth Marsh) to be childless. She grants their wish for a child but alas (as in life) there are few happy endings in this wood. Giants invade. Characters die.
Gelba and Foster-O'Riordan are both terrific singers and actors. Foster-O'Riordan is particularly effective in her big solo Moments in the Woods. The bed-hopping prince (who was "raised to be charming, not sincere") is played by Todd Hauck, who overcame a bout of laryngitis to give a very funny performance.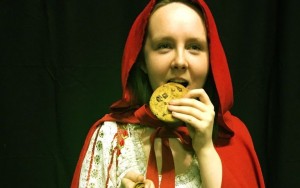 Josh Travnik is a comic, nasal, unheroic Jack and Molly MacKinnon a bouncy, upbeat Little Red Riding Hood (who later turns lethal). The 19 person cast are all excellent, but special mention should go to Marsh as the witch who not only sings beautifully and dominates her scenes, but really gets what Sondheim is all about. She manages a complete physical character transplant before your eyes on stage.
This production is so witty and theatrical you'll never notice that this is a concert and not a completely staged version.
The show repeats Friday night.