The Offspring gets off on Edmonton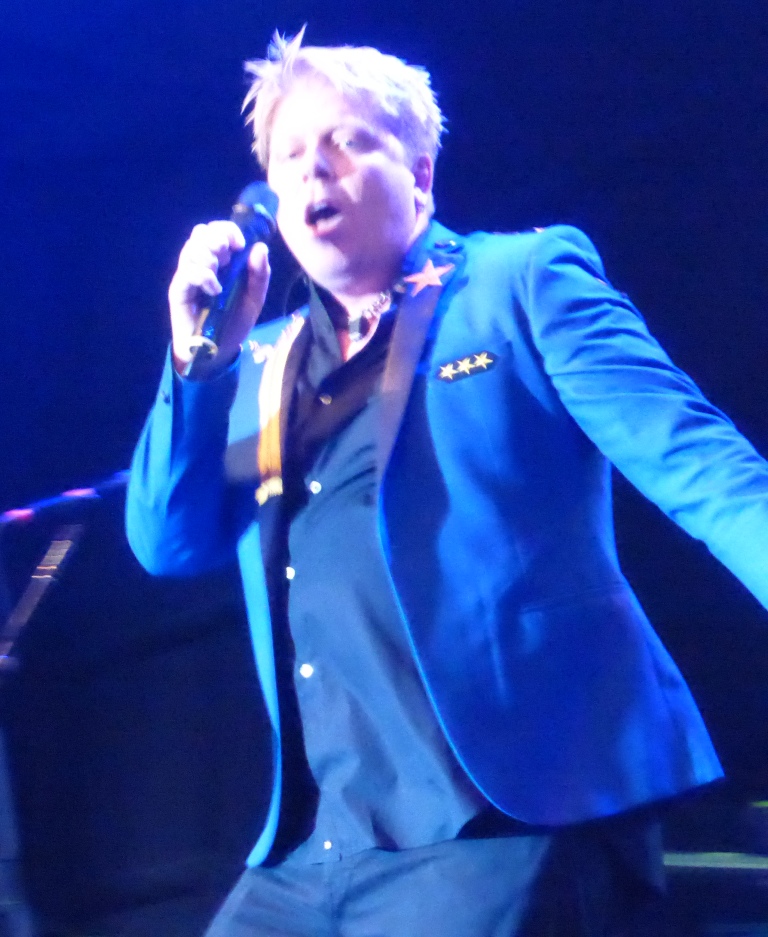 Well … it looks like somebody had a good time at The Offspring concert on Thursday night. Everybody was stinking drunk, the floors were all sticky, there was vomit in the bathrooms, and two arrests were witnessed before the show even started. Drunk and disorderly.
Good gig.
The band had the best time of all. It was a symbiotic sort of thing: They fed on the energy of the crowd, who got off on the energized musicians – and it all turned into one big rock 'n' roll orgy.
About halfway through the Bear radio station's sixth annual sold-out "Thaw at the Shaw" event at the Shaw Conference Centre that saw about 5,000 fans singing along to every word of each and every Offspring song like the world's largest Greek chorus, singer Dexter Holland drank in cheers that didn't seem to end. Visibly moved, he announced, "Edmonton just gave me a boner! Thank you, Edmonton!"
You're welcome. Edmonton does love its rock 'n' roll orgies.
Here's a shocker: The Offspring has been around long enough to qualify as "classic rock." They play a casino in Calgary on Good Friday. A casino! In some ways, Thaw at the Shaw was a nostalgia concert – just a very high tempo, high energy nostalgia concert. Dexter and his wingman Noodles looked a little grey on top, a little larger 'round the middle, and didn't jump around quite as much as they did back in the day, but that didn't matter. Like true professionals, and with the aid of only a few pre-recorded backing tracks, they delivered a non-stop blast of candy melodies at breakneck tempos in songs that air common gripes of Generation-X and still hold up today – having low self-esteem, being a white guy who likes rap music, having a bitch for a girlfriend or a dick for a boyfriend (equal opportunity complaint), and so on. Gen-Xers are now old enough to have become equally as annoying and whiny as baby boomers. Yet there were clearly a lot of people at the show who weren't even born when Smash came out in 1994 – one of the records that gave punk rock its "second wave" revival. Still going strong, by the look of it.
After opening sets from GOB – which sounds like the Canadian Offspring – and Pigeon Park, the hits came as fast and furious as any good classic rock show. The headliner pulled out Come Out and Play early, a song that deals with gun violence, before ripping through an impressive barrage of dependable high-speed pop punk rocking. Dexter was in fine voice, hitting all the high notes and then some, going for it, spurred on by the devotion of his audience. Did I mention they played fast? It's basically polkas on steroids. Exceptions proved the rule as the band's biggest hit of all, Pretty Fly (for a White Guy) brought the house down. They could've hired some girls to do that "give it to me, baby!" part instead of canned tracks, but it was still cool.
The Offspring saved their seminal hit Self Esteem for the encore. There was much rejoicing – and maybe just a little bit more drunk and disorderly.