MUSIC PREVIEW: Latch onto Latcho Drom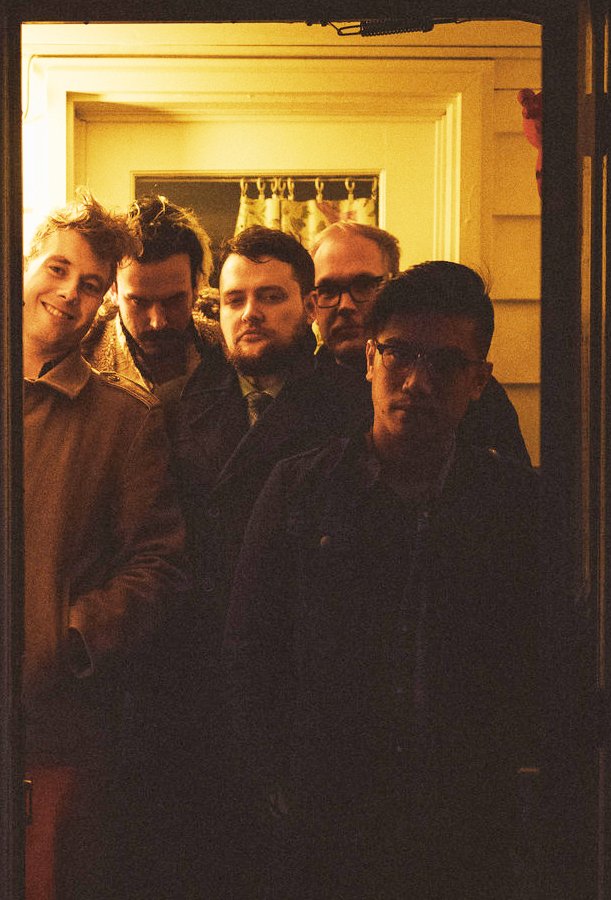 The can't miss gig of the weekend is Latcho Drom, a local experimental-punk group hosting a CD release party Friday night at the Sewing Machine Factory.
Sewing Machine Factory is now the official name for what was called The Alley in its first few weeks of operation. They hadn't decided on a name when they first opened, so they used The Alley to indicate that its entrance is in the back of the Mill Creek Café, 9562 82 Avenue. Its name is obviously an homage to the legendary Knitting Factory in Brooklyn (and now Boise and Spokane), which has been open since 1987, and hosted such famous bands as Sonic Youth, Yo La Tengo, and Soul Coughing (which all actually met each other at the club).
Back to Latcho Drom and its new album Don't Measure, Cut Yourself – a cacophony of sounds, anger, and angst, a symphony of cymbals, hostility, and love. The now-quintet recorded the new album with Jesse Northey at Edmontone Studios in January. Huge cassette fans, the band has released previous albums on that format – and this release will likely be no different. Many say cassettes are coming back, just like vinyl. Hard to say. But a lot of small, independent labels, and bands, are certainly releasing their albums on the format. Read more about the cassette comeback here.
Also on the bill are some of other recognizable names, with Surf Dads, I Hate Sex, and Counterfeit Jeans. The latter recently released a new single as well, called No Desire, in anticipation of their debut full-length "later" in 2016.
Doors are at 9 pm. Tickets available at the door for $10.
Thursday 31
Gibson Block – One of the city's most well-known bands headlines a fundraising initiative for the Creative Practices Institute, celebrating two years as a local not-for-profit arts initiative. Raani and Maria Phillipos are also on the bill. Almanac, 8 pm, $20. BUY
Zolas – It might be tough to find a band that personifies the sound of indie rock more than the Zolas: Bright guitars, twinkling keyboards, and just the right amount of bluster and benevolence from the drummer. To think they played our beloved haunt the Wunderbar just five short years ago. Union Hall, 8 pm, $18. BUY
The Elwins – Hailing from Keswick, Ontario, another indie outfit but this time influenced by the Eastern scene instead of the Western one. The quartet started out as a duo playing original music in high school, and has since gone on to release a pair of full-lengths, including last year's Play For Keeps. With Willa. Needle Vinyl Tavern, 8 pm, $15 advance
Young Novelists – This roots-rock act out of Toronto is also heavily influenced by the folk genre, and features shared male-female vocals from Graydon James and Laura Spink. Cafe Blackbird, 8 pm, $6 cover.
Friday April 1
Alessia Cara – This young starlet started out recording and releasing acoustic covers on YouTube – and now the Canadian singer-songwriter has a recording deal with Def Jam Recordings, her single Here ended up in the Top 5 in the US, Top 20 in her home country, and her latest hit Wild Things is currently burning up the charts. They make their own breaks with 808s. Union Hall, 7 pm, $25, BUY
Ron Hawkins – This Toronto rocker is touring to support his most recent solo album, this year's Spit Sputter And Sparkle, though he's probably best known still as the frontman for The Lowest Of the Low, whose 1991 album Shakespeare My Butt has scored on many all-time best-of-the-best Canadian albums. Almanac, 7 pm, $20. BUY
Saturday 2
ZZ Top – Everyone's crazy about these sharp-dressed men. The classiest of classic rock acts, these Texan gentlemen have been laying down good ol' Southern rock since they were founded in 1969. Most of their hits, such as Legs, Sleeping Bag, Velcro Fly, and My Head's In Mississippi were released in the 1980s and 1990s, though they have continued to make original music all the way through their most recent release, 2012's La Futura. River Cree Casino, 9 pm, $62.50 and up, BUY
Monday 4
G-Eazy – This California rapper's album These Things Happen, from 2014, peaked at No. 3 on the charts, and his career has been headed North ever since. Well, North as in up, but now he's performing here in the city, so both are applicable. He's currently touring to support his fourth studio album, December's When It's Dark Out. His biggest single to date was last year's Me Myself & I, performed with Bebe Rexha, which reached No. 1 on the rap charts. With Nef The Pharaoh, Marty Grimes, and Daghe. Shaw Conference Centre, 6:30 pm, $45, BUY