MUSIC PREVIEW: M83 blows up real good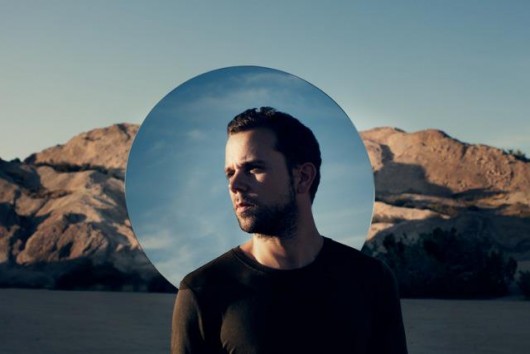 The French electronic music quintet known as M83, now based out of Los Angeles, is enjoying huge success thanks to their unique electro-pop sound and one insanely popular track, Midnight City, off their 2011 album Hurry Up We're Dreaming. The band has been touring hard ever since, and plays a sold-out show at the Winspear Centre Friday night.
Led by synthman-composer Anthony Gonzalez, they do have six other albums to date as well, including the most recent release, Junk. Its two singles, Do It Try It, and Go!, haven't fared as well on the charts, but it helps that M83 has also written and released two original movie soundtracks, including Oblivion, starring Tom Cruise.
Thursday 28
Tough Age – This rock act has assembled a veritable who's who of the Vancouver music scene into a project that knows no bounds, and doesn't want any. A chaotic whirlwind encased in some extraordinary songwriting, Jarrett Samson has found an insanely winning combination of music, musicianship, and friends. With Napalmpom, Golden Years, and Strange Fires. Buckingham, 7 pm, $10. BUY
The Provincial Archive – The incredibly talented Craig Schram and the rest of his trio have raised the bar again on their most recent music, rockier than their earlier material, but at an even higher level of talent. And to boot, the November eponymous release was produced by a local ringer, Shout Out Out Out's Nik Kozub. With Faith Healer and Velveteins. Needle Vinyl Tavern, 8 pm, $12. BUY
Death From Above 1979 – Everyone knows the story by now – a bassist and drummer duo put out an acclaimed but little known album called You're A Woman I'm A Machine in 2004, and then broke up two years later. But then musicians started citing the album as significant influence, and due to popular demand, group members Sebastien Grainger and Jesse Keeler finally decided to reunite in 2011. They released a new album in 2014 – The Physical World – that included the hit singles Trainwreck 1979, and Crystal Ball. Joining them on this tour is Eagles Of Death Metal, founded by Josh Homme (of Queens of the Stone Age) and Jesse Hughes. This will be the band's first appearance in Edmonton since the 2015 terrorist attacks that killed 89 fans at their concert in Paris. Shaw Conference Centre, 7 pm, $47.50. BUY
Friday 29
Small Glories – This Winnipeg folk duo is comprised of the renowned Cara Luft and JD Edwards (not the software company, of course). Luft is probably best known for co-founding the Wailin' Jennys, though has released a slew of standout solo material since they dissolved in 2005. The new duo released their debut full-length Wonderous Traveller earlier this year. Almanac, 7 pm, $20. BUY
Said the Whale – One of Vancouver's most renowned indie rock bands of the last decade, the group has had four full-lengths to date, the last of which, in 2013, included two of their best-performing singles to date, I Love You, and Mother. For this tour, the band's doing something quite different. No, they're not doing an older album front-to-back like many artists are doing nowadays, but instead they're doing two sets, one of which will be material off the aforementioned four albums. The other set will be brand new material never heard, and which wasn't even written at the time the tour was scheduled. Undoubtedly said set will result in a new album, hopefully in the fall. Starlite Room, 8 pm, SOLD OUT
Saturday 30
Jr. Gone Wild – One of Edmonton's all-time favourites, this country-punk band originally broke up in 1995 after a 13 year career that saw the release of three studio albums. They finally reunited in 2013 and are busily working on new material. Needle Vinyl Tavern, 7 pm, $22. BUY
Layten Kramer – This singer-songwriter comes to visit us from Vancouver, as does one of his lineup-mates, Morning Show. Almanac, 9:30 pm, $10 at the door.
Sunday 1
Wunderbar Anniversary Shows – Wunderbar may be gone but it's not forgotten. A couple of sixth birthday parties are happening on Sunday to celebrate the awesomeness and the loss of one of our favourite venues. Over at Buckingham the lineup includes Kim Gray, Rebuild/Repair, Vikingfell, Gender Poutine, and CHAM. Down the street at the Almanac the bill includes Mitchmatic, Faith Crisis, Jom Comyn, and Noiwave. You can't go wrong with either lineup – or maybe just move between the two if you want. Why not, right? Shows starts at 4 pm, goes until late. $10 cover at the door.