The Who bids farewell to Edmonton Coliseum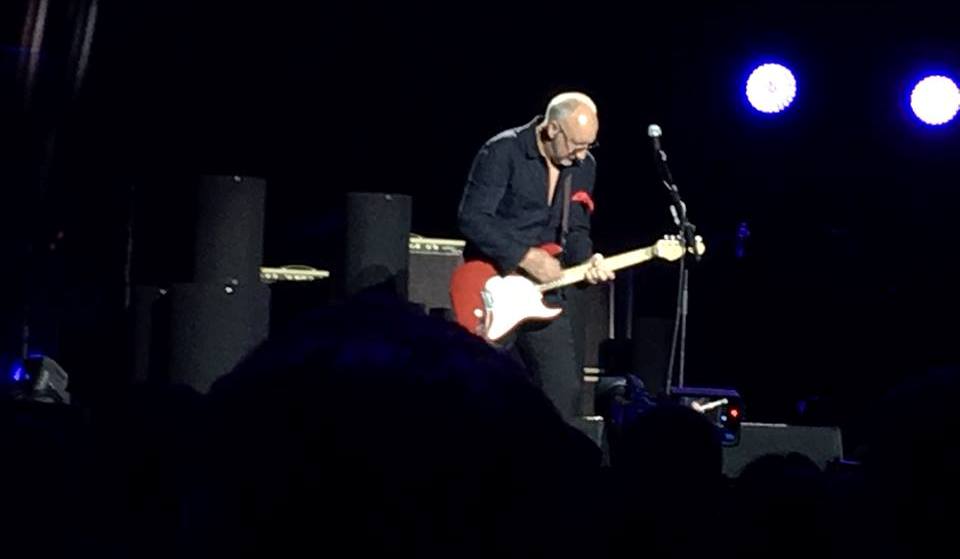 It almost escaped me that The Who on Sunday night was likely the last time I'd see a band at Rexall Place … or rather, the Coliseum.
It's always been the Coliseum to me, regardless of whatever corporate entity owned it. I'd been going there since I was a kid, when my mom would take me to see acts like Barbara Mandrell and Gordon Lightfoot during Klondike Days. Later, the building became like a rock 'n' roll church to me, starting in 1977 when a friend and I went unchaperoned  to see KISS. Then the high school years where part-time job money inevitably went to cheap weed and concert tickets at least once a month (that's why kids of my generation have seen Trooper, Prism, Streetheart, and Triumph a billion times). Many of the things I wanted to see that I never, EVER thought I'd see, I saw at the Coliseum: Bob Dylan, Paul McCartney, Bruce Springsteen, Neil Young, The Boomtown Rats, Roger Waters, Rush, Tom Petty, Neil Diamond, to name just a few.
So it caused me to pause on Sunday May 8, 2016 as I realized this was probably the last show I'd see in this building, because this time next year Roger's Arena will be a new rock 'n' roll church for a new generation. For the last time, I met the people I was seeing the show with at the Wayne Gretzky statue. We got in with mild inspection from security and for the last time managed to walk around the entire concourse to find the correct entrance to our seats.
Opening act The Slydigs were a roots-ish rock outfit from the UK who probably deserve to be seen in a smaller venue. However, they were slick and professional about their role, and they did indeed "warm up" the mostly middle-aged crowd. There was applause after every song, which doesn't always happen for opening acts.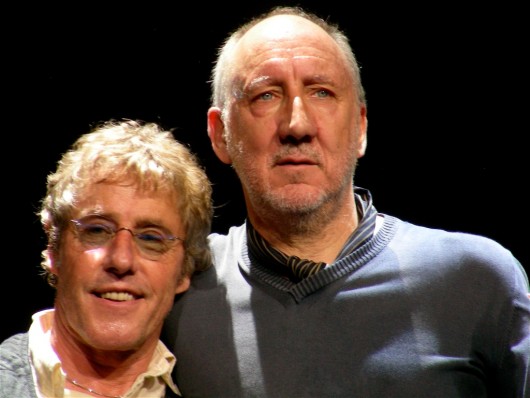 For the main event, the audience was treated to a scrolling slide presentation of the history of The Who in Edmonton, starting with 1967 when they opened for Herman's Hermits. They returned again in 1968, but that was it until 1976 when they came back for The Who "By Numbers" tour. The band was barred from The Hotel MacDonald for more or less trashing the place when they couldn't find alcohol late on a Sunday night … or so the legend goes. It took quite awhile for them to revisit after that. They waited until 2006. That was 10 years ago and now the band is 50.
The lights dipped, then, without introduction or fanfare, and the band filed on stage, "blanged" their guitars to make sure the amps were on – and then came the synth line from Who Are You. General reaction: "Holy shit, I was certain they'd start with I Can't Explain?!?" Roger Daltrey starts talking about waking up in a Soho doorway, and suddenly the whole crowd is eyes center and all on the same page. They followed that up with The Seeker, like they are confessing they still aren't sure who they are.
Pete Townshend appears to have asked himself "who are you?" many times. He also appears to have finally come to an answer he's comfortable with. He came off like a basically good-hearted cranky bastard uncle (who can windmill a guitar really well). When this whole tour started last year, he was quoted as saying "I hate performing, I hate touring, and I hate The Who." While I don't necessarily believe he meant all that literally, I accept that the man has nothing at all to prove to anybody anymore. Therefore, the only reason he is there at all, is us.
Conversely, Roger Daltrey seems to have known who he is the whole time. He'd pretty much have to if Townshend was relying on him to be his voice. While the 30-something bloke of the past who'd pound the shit out of Townshend in the studio has mellowed, and the angst and anguish young Daltrey was known for is now less reckless and more controlled, he's still the guy in the band that cares about the songs almost more than Pete.
So after a start that had me reading WAY too much into it, The Who started giving us hunks of their 50-year career. How a band like this assembles a set list I'll never know. The Kids Are Alright and I Can See For Miles were excellent surprises. Didn't expect those. My Generation done by 70-year-olds should be awkward, but Pino Palladino acquitted himself with honour on the bass, and Pete Townshend just doesn't do awkward. They capped off the early '60s with Pictures Of Lilly, a song I never dreamed I'd ever see live.
During a blast of some of their 70s stuff like Squeezebox and Join Together, they took the time to address the wildfire in Fort McMurray, expressing their support to the evacuees, some of whom were at the show. For an act that just got into town they seemed pretty well informed, and very respectful and encouraging.
While I would have loved to have heard the whole album, the four songs from Quadrophenia they played will do just fine. They did 515, then Pete and the band handled I'm One and The Rock. That gave Daltrey a bit of a rest so he could pull off a pretty inspired version of Love Reign O'er Me. A quick jump to the 80s for Eminence Front and it was back to the 60s.
We got a way too brief overview of The Who's masterpiece Tommy, starting with Amazing Journey, through Sparks, Pinball Wizard and See Me, Feel Me. It was back to the 70's for Baba O'Reilly and everybody singing the words "Teenage Wasteland!" Won't Get Fooled Again closed the show.
There were so many songs they could have done, but if you had to illustrate The Who to someone in two hours, this is as good a sampling as any. The disappointment of songs missed was made up for by songs not expected. Pete gave what we wanted: irreverent attitude, just plain interesting guitar playing, and many many, many incredibly cool windmills. Roger sang great and can still whip that microphone around like it's gonna take someone's head off.
There aren't many bands like The Who anymore. Like there aren't many buildings that have been such a big part of my life like the Coliseum anymore. I know there'll be other bands and another, bigger place, but you know, the angles won't be the same. I doubt I'd have trouble finding the exit like I do every single time I go to the Coliseum … but not anymore.
Top photo by Craig Wanzel