Middle Eastern musician finds muse in Edmonton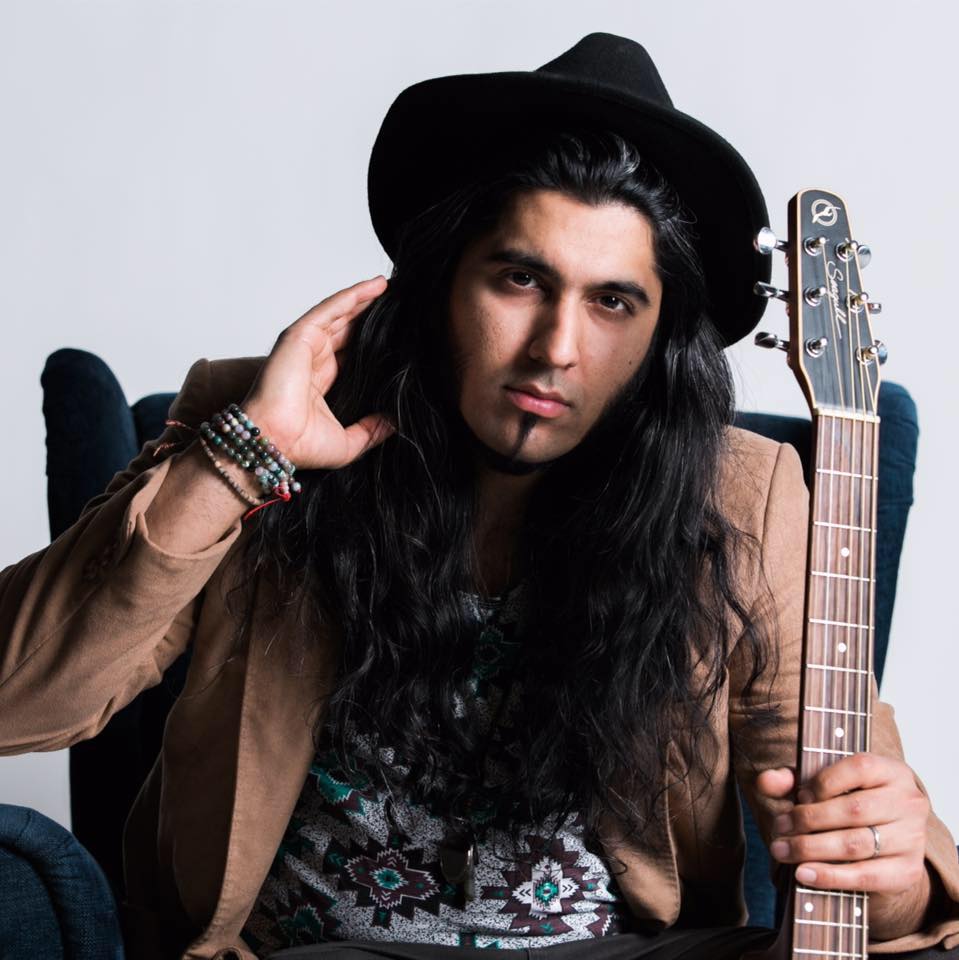 Mohsin Zaman lived most of his life in Dubai, United Arab Emirates – and only when he came to Edmonton did he start seriously making music.
Now he sounds "Albertan."
Coincidence? Maybe. Maybe not.
The 29-year-old singer-songwriter says he had a "strict upbringing" from his hard-working Pakistani parents, who moved to Dubai in 1978. The kid has come a long way in only three years. His arrival in Edmonton (after first stopping in Kamloops, B.C. to earn a business degree) coincided almost exactly with his interest in music as more than a hobby. Zaman will release his debut full-length album, Fly Home, on Thursday at the Needle Vinyl Tavern. It's a particularly soulful take on the sensitive singer songwriter genre.
"Music was never a part of the equation," Zaman says on how he wound up in Edmonton. "I knew no one here. It's how I met everyone in the city: going to open mics and such, and then the amazing community here pushed me into taking it more seriously."
And what did his strict and hard-working Pakistani parents think of his decision to come to Canada and become a musician?
"They support me," he says. "It's hard to explain the cultural- social barriers with choosing such a profession, but they've been wonderful."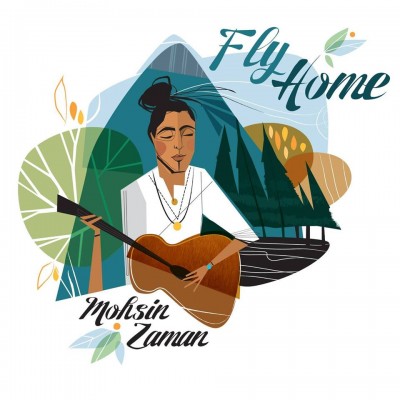 After picking up his first guitar shortly before he moved away from Dubai in 2008, the music came fast. He got good on the acoustic guitar, honed his natural vocal gift, released an EP, and drawn national attention when he wrote a song for Syryan refugees called Marhaba, Marhaba (Welcome, Welcome), and performed it for new arrivals at the Edmonton International Airport.
Zaman explains his drive, "When something that draws you is in front of you, but far enough that you can't reach it, you push. You push very hard, because every moment with it is so goddamn precious."
Fly Home is a pro effort. In a folky vein backed up by a gang of local ringers that includes an angel's chorus, Zaman writes of personal matters. Better Man and Man I've Become both hew to a single theme, poignant tales of self-realization. The song called Hey is almost flat-out bluegrass in three-four time. The minor-keyed Darkest Days, with changes that betray only the faintest touch of Middle Eastern flavour, is in fact a song of hope, as in "soon we'll find" that the title of the song is over. Life is a Journey is a spooky ballad that shows off Zaman's rich voice on calming lines, "Don't be afraid of the war."
That's the extent of political content on his first album.
He says, "I haven't focused much on my political stance in my songwriting yet. To me, that is an ugly world, and I feel like I'm not ready to share my views on it yet. The line goes, 'Call me your motherland, but don't be afraid of the war.' This symbolizes whatever that 'motherland' is for you. Be it a person, country, moral value, you stand by it. There will be war. But you stand by it."