Twenty One Pilots to headline Sonic Boom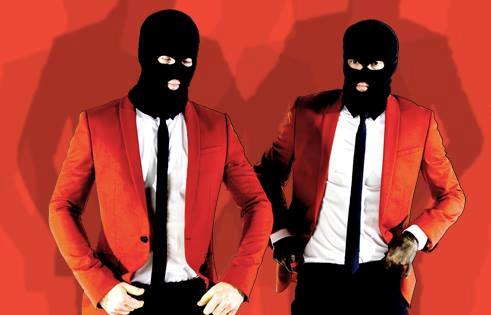 This year's edition of Sonic Boom has revealed a solid line-up of acts that don't easily fit into any musical genre save for "alternative" – which is apparently the whole idea.
Twenty One Pilots tops the bill for the annual music festival happening in Borden Park Sept. 3-4. The duo, which doesn't so much defy genres as punch them in the face, pulled off a terrific show at the sold-out Jubilee Auditorium last month, and continues to tour on its breakthrough album Blurryface.
Music festival mainstays The Lumineers – with their new album Cleopatra and that big Ho Hey song from 2012 – will also be on the bill, along with Halsey (Ms. New Americana), and folk crossover success Vance Joy. A dozen more acts, including the Arkells, July Talk, AWOLnation and Edmonton's own The Royal Foundry will help fill two entire days and nights of music on the last weekend before school starts. All of these acts can be heard on the Sonic 102.9 FM radio station, which co-produces the event, hence the name Sonic Boom.
General admission passes for both days are $179.00, VIP passes – conferring access to a more comfortable area – are $229.50. Children five and under are free. Adults only in the beer gardens. The pre-sale begins on Monday, June 6 at 10 am. The not-very-secret password is SONIC16. Public onsale starts June 10. Ticket purchase links and all other information can be found on the Sonic Boom Website.