MUSIC PREVIEW: City and Colour going for the soul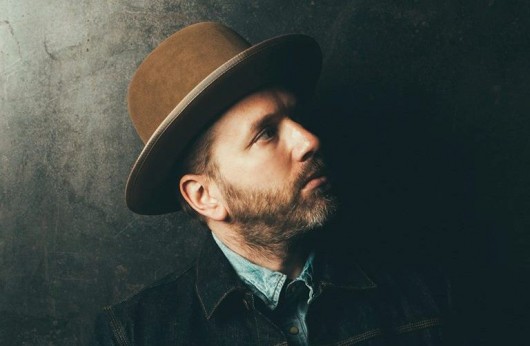 There's this idea that City and Colour is the evil twin of singer Dallas Green (first name city, last name colour) – who was once known for rocking out with one of Canada's hardest rocking out-est bands, Alexisonfire.
So when solo material came out that revealed serious adult contemporary hit potential, a penchant for balladry and a voice more Sam Smith than Johnny Rotten, fans at first were like: Whoa, what the heck, man? Was this a latent mellow reaction to prior years rocking out at such an intense level? Hard to know, but the apparent radical musical switch sure rocked wonders for Dallas Green's career. He's bigger now than Alexisonfire would ever have hoped to be, even if they didn't break up to make room Green's new thing.
City and Colour plays Friday at Rexall Place.
Green is still a sucker for a slow song, like many great singers. There are a number of ballads on the new album, If I Should Go Before You – undying love being a common theme among sensitive songwriters – which is filled with compelling hints of soul music and R&B that could suggest a future new direction. For this one, we could imagine someone at the record label saying, "Uh, Dallas, could you give us something with a pulse for the first single?" – and they did with Wasted Love, a mid-tempo rocker which seems to deal with a person stuck a doomed relationship.
Maybe he is the black sheep of the family after all.
Shakey Graves will open the show at 7:30 pm. Tickets from $50 advance.
Friday 10
Tequila Mockingbird Orchestra – Hello, have these guys played the Edmonton folk fest yet? If not, they should. They're relatively new but also sound old, you know? Technically not an orchestra, this Victoria, B.C. skiffle combo deploys fiddles both regular and bull size, along with accordion, sparse drums and lovely gang bluegrass vocals. Should be a hootenanny at the Needle Vinyl Tavern. With the local Acadian "hut" treasure Le Fuzz opening, 8 pm, $15 advance
Saturday 11
Sherry-Lee and Her Fancy Band of Goodness – Hard to believe this alt-country angel used to run with ruffians (specifically the hard-drinking Jerry Jerry and the Sons of Rhythm Orchestra), but time heals all, don't it? The ruffians still among us have aged well, turned into parents, artists, activists. As she swapped electric bass for acoustic guitar, this local artist's deep punk roots morphed into a compelling singer-songwriter. She unveils her newest band at the Black Dog, 4 pm, no cover
Jake Ian Trio – A fer-real Alberta country guy thankfully avoids the tropes and glitz of the Nashville hat parade, and prefers to dwell in more familiar places closer to home, dealing with real life, real heartbreak – generally "keeping it real," you might say. Worth checking out at the Empress Alehouse – another free Saturday afternoon show along Whyte Avenue. With Scott MacLeod, 4 pm, no cover
The Flatliners – Why is everyone calling these guys a punk rock band? 'Cuz they play fast, sometimes – that's why. That's enough. It also helps that the singer busts a lung when he sings. This Toronto band is touring upon its latest album, Dead Language. Buckingham, with Worst Days Down and Seth Anderson, 8 pm, $20 advance
Monday 13
Plants and Animals – Inventive and serious little indie trio from Montreal makes droning, hypnotic music awash with acoustic guitars, jangly melodies, surprising angles, haunting vistas and topped by lots of plaintive vocal angst. Good combo for a trippy night at the Starlite Room. With Royal Canoe. 8 pm, $19 advance
Tuesday 14
Justin Bieber – No longer the little turd he used to be, Justin Bieber has matured and is actually making interesting and personal new music that might actually last longer than next month. Imagine. His latest album Purpose is filled with deep, dark matters of the heart, while cushioned in some of the sweetest pop production money can buy. Love Yourself is possibly the most passive-aggressive brush-off song ever recorded; substitute the f-word for "love" to learn the secret meaning. So how much of his show at Rexall Place will be tracked? What typical fan would care anyway? Will there be Broadway-style dance numbers? And how much screaming will there be? Bring earplugs. Show at 7:30 pm (it's a school night), tickets still available, from $60 to $150.