Chess meets ABBA in Walterdale musical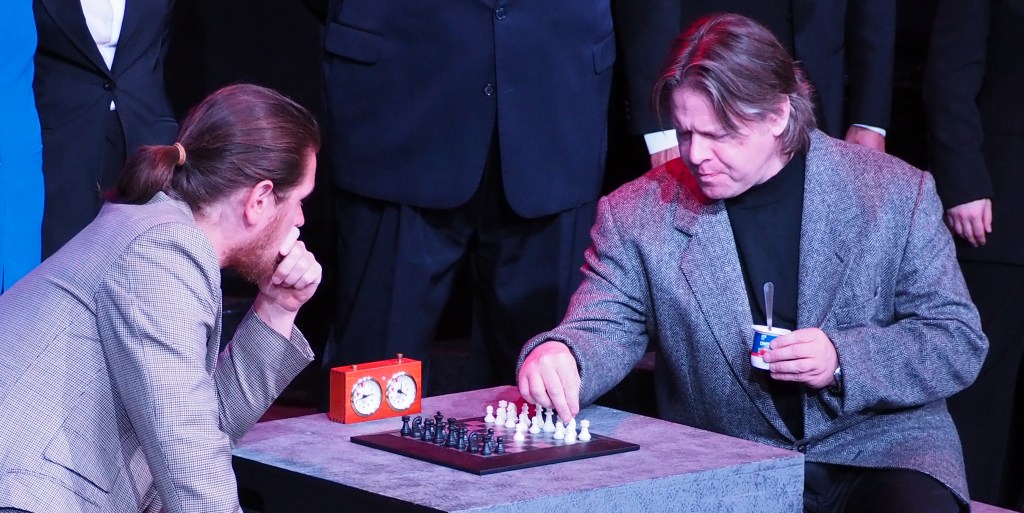 A musical about chess set to the music of ABBA – what could possibly go wrong?
It doesn't matter. That's the whole point. The Walterdale Theatre, an amateur theatre company, is used to taking risks. The word "amateur" derives from the Latin "to love." These actors don't depend on acting to make a living. They do it for love. And they love taking risks. Walterdale has been taking risks for almost 60 years. That's a lot of risk – the most Edmonton thing you can do.
The rarely produced Chess – playing July 6-16 in the Old Strathcona Theatre – is no exception. It's a Cold War romantic drama set in a high-stakes chess tournament told in song with lyrics written by Tim Rice and music by Benny Andersson and Björn Ulvaeus, not technically ABBA but close enough. Seriously. It's just so crazy it might work!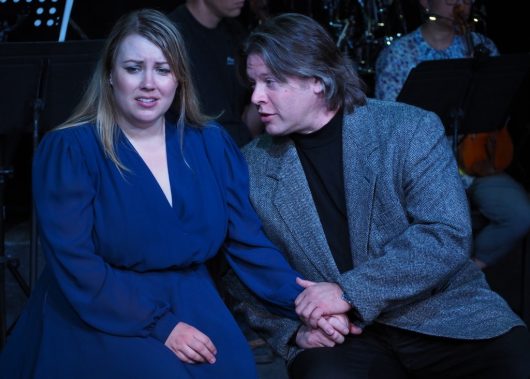 Director Kristen Finlay, who's done eight productions for the Walterdale, enthuses, "You get to do something a little bit different, something that isn't done very often."
She says, "It's fun to go in there and play, and there's a lot of people on the team bringing it lots of different ideas. I definitely find it freeing to play there within my own artistic visions, and I'm enjoying that."
In short, love.
The story of Chess revolves around Florence (Lauren Pearson), who is the coach of the American grand chess champion Freddie (Matt Boisvert), who is about to face his Russian rival Anatoly (Todd Hauck) in a world championship bout. Complications ensue when Florence and Anatoly fall in love. Cue ABBA!
"It's not ABBA music, but it is written by the ABBA guys," Finlay says. "Some of the songs have a very ABBA-esque feel, especially the songs written for Florence. Those guys know how to write really good songs for women, because of the ABBA model."
A musical about chess night not be so crazy after all. As Finlay says, "What is the perfect thing for a play? A conflict." Chess was written near the end of one of the greatest conflicts of the 20th Century, the Cold War, and inspired by grandmaster Bobby Fischer's defeat of Boris Spassky in 1972 – huge international news at the time.
Besides, consider that there have been three popular feature films about math – so maybe the public is mad for the MIND.
Photos by Jessica Poole