MUSIC PREVIEW: Golden age of music venues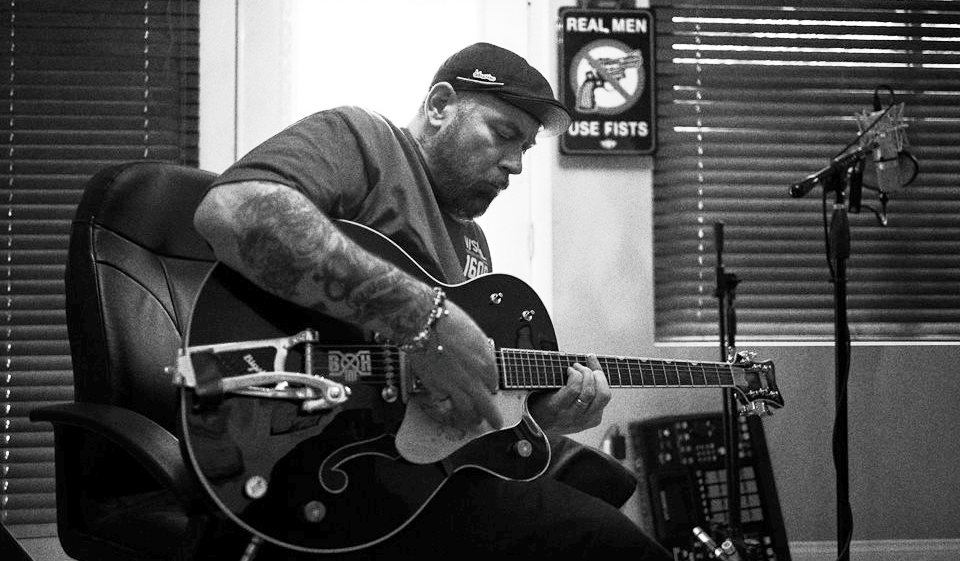 It seems like not all that long ago the local music scene was in disarray, with venue after venue closing within a very short span. And now here we are in the middle of 2016 and there's a plethora of new and cool stages around the city to check out the rich tapestry that makes up the local music scene.
Witness this weekend. Sure, you've got your typical gigs at Union Hall and River Cree, but dig a little deeper, and you've got Everlast (above) at the Needle, probably the splashiest of the new venues, as well as important gigs going on at 9910 (Archaics on Saturday), Chvrch Of John (Sean Nicholas Savage on Saturday), there's a prairie punk extravaganza at The Sewing Machine Factory, near Mill Creek on Whyte Avenue, also on Saturday; and Almanac hosts Saskatoon's Friends Of Foes on Sunday night.
This may in fact be a golden age of music venues, with the local music scene starting to soar towards another zenith, a luxury suite of genres ripening before our very eyes into a glorious bouquet of sonic fruit. Or, it could just be the typical cyclical nature of the business. Either way, it's definitely a good time to get out and enjoy the plentiful options that are taking place this weekend.
Thursday 14
Soft Alarm – This dark-pop act out of Victoria recently released their debut EP, full of rich sonic textures, intensively populated with psych and R&B elements. Smash Boom Pow opens. Cha Island Tea, 8 pm.
Friday 15
Yellowhead Certified Program Launch Party – This local brewery is launching a new program to support a host of local charities, and this is the inaugural show. Performances will include Striker and Altameda, with 100% of the proceeds from the show going to the Zebra Child Protection Centre. Oh, and hey, they'll be featuring their brand new "8 Days A Wheat" (get it? get it?) orange wheat beer. Yellowhead Brewery, 7 pm, $10. BUY
Vopli Vidopliassova – This Ukrainian rock band formed in 1986 and is doing a world 30-year anniversary tour. With influences ranging from punk to folk to electronic, their sound has evolved through the years, and their fans have followed. With their most recent album in 2013, Chudovy Svit, the band's catalog features a rather deep eight full-lengths. Union Hall, 8 pm, $65. BUY
Alabama – This country-bluegrass-Southern rock act has been going strong since 1969 (with a couple of hiatuses built into their lifecycle), with three core members – Randy Owen (vocals/guitar), Teddy Gentry (bass), and Jeff Cook (guitar/fiddle/keys). While their chart-topping appearances have definitely waned since their glory days, they have continued to make new music, as witnessed by last year's full-length Southern Drawl. However, they're obviously better known for their 1980's and 1990's hits such as Angels Among Us, Born Country, Can't Keep A Good Man Down, and Roll On (Eighteen Wheeler). River Cree Resort & Casino, 9 pm, $115 and up. BUY
Everlast – Otherwise known as Erik Schrody, this rapper-singer-songwriter is best known for his song What It's Like, and also for for being the frontman of rap group House Of Pain – who themselves are best known for their one song, Jump Around. Needle Vinyl Tavern, 9 pm, $30. BUY
Saturday 16
Sean Nicholas Savage – This Canadian singer-songwriter isn't a household name yet, but he should be soon. His most recent album, 2015's Other Death, is overflowing with talented friends, including Blue Hawaii's Agor, the Dolddrums' Errhead, and TOPS' Jane Penny and David Carriere. How will he pull off performing all of that live? Time will tell, but one thing's certain – it will be awesome. Chvrch Of John, 8 pm, $10 at the door.
Archaics – This local psych-garage-punk-surf act is hosting a release party for their newest effort, Soft Focus. Mitchmatic and Power Buddies open. 9910, 8 pm, $12. BUY
Ballot Burner – A who's who of prairie punk perform an all-ages show, featuring this Regina outfit, as well as Calgary's Steelhead, and Johnson From Accounting, Paroxysm, and Cigarette Bong. The Sewing Machine Factory (9562 82 Avenue), 8 pm, $10 at the door.
Seaway – This pop-punk band out of Oakville, Ontario, has released a pair of full-length albums and three EPs. The five members had been friends since school; three of them are also in a side project called Rage Brigade. Their most recent album was released last October, titled Colour Blind. ColdFront, Rarity, Calling All Captains, and Most Of August make up the rest of the bill. Brixx, 8:30 pm, $20. BUY
Sunday 17
Friends Of Foes – This Saskatoon indie-rock band is back visiting the city again, but this time featuring a brand new vocalist, Danielle Huot. The tour will feature music from their newest EP, February's Faults, as well as new material not even recorded yet. With We Were Friends and The Den. Almanac, 7 pm, $8. BUY
Dark Sarcasm – An all prog-rock show features this Edmonton trio, as well as The Universe Machine and Puzzled Minds. Bohemia, 8 pm, $10.