MUSIC PREVIEW: Festival GO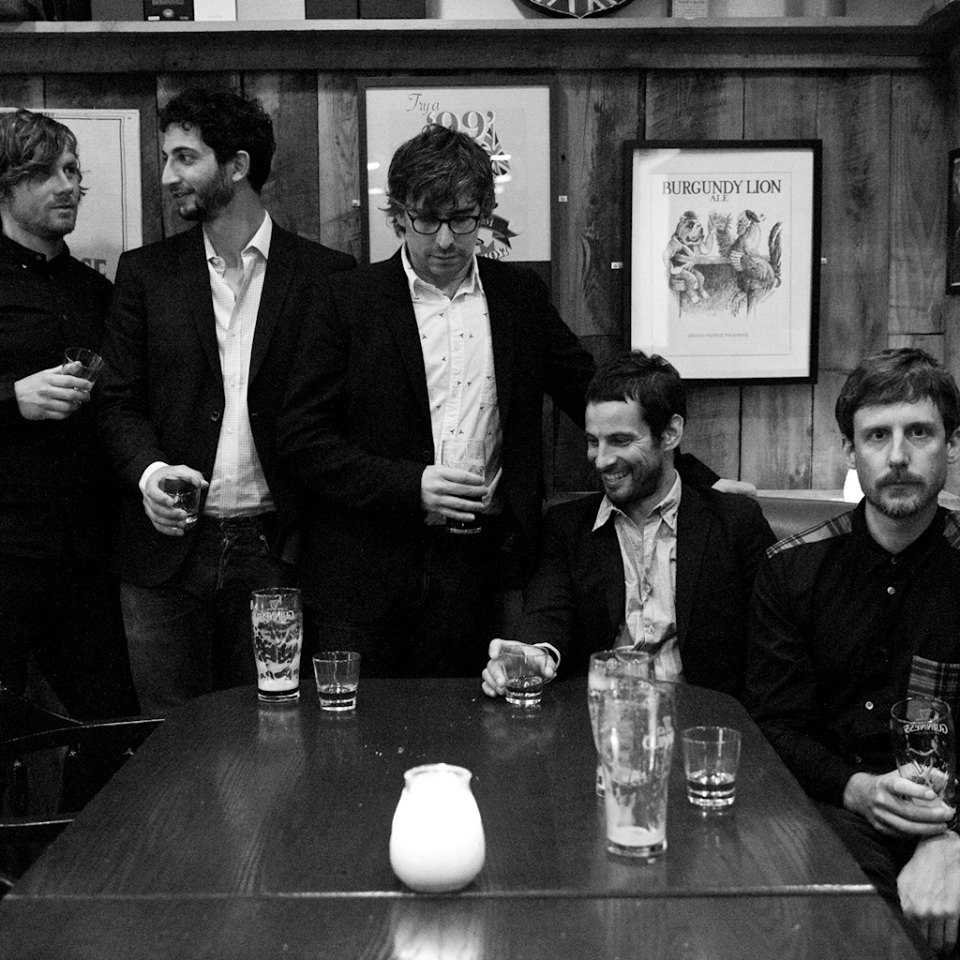 There are sure to be plenty of Rattatas, Magikarps, Diglets, Zubats, Pidgeys, Jigglypuffs, and various Lickitungs lurking between Pokestops and Battle Gyms at Edmonton attractions this weekend. They're everywhere, these Pokemon. Who knew?
The best part of Pokemon Go isn't the game itself – a long walk for a scavenger hunt – but the distractions from the game: Like when you suddenly realize you're in an interesting place you never would have gone were it not for Pokemon Go.
The world has changed.
Maybe you'll end up at one of Edmonton's many music festivals this weekend – like Interstellar Rodeo at Hawrelak Park Friday through Sunday. Established as a serious thing now in its fifth year, this festival can be viewed as a mini folk fest. There is naturally some overlap. Marty Stuart, fer instance, is one helluva picker who could easily headline the folk fest, and in fact has (and also the Big Valley Jamboree). He plays Interstellar Rodeo on Friday. Marty is a man who may have started as a country star, but has risen above the mortal concerns of mere "genre" with an artful smash-up of American roots music styles, delivered in an authentic voice. Also, as mentioned, he plays guitar very well.
High expectations here, as there is with Friday's closer The Strumbellas – one of these new-fangled folk cross-over successes with Spirits a big hit on Top 40 radio. Other surprises are sure to be discovered at this festival – "oh, so that's the band that does that song I love on the radio," you might exclaim, sticking said band into your Pokebrain for future reference.
Other key Interstellar acts among many more include Lord Huron, Whitehorse and The Sam Roberts Band (pictured).
Tickets from $103, on sale online or at the gate.
Friday 22
K-Days – Oy, we can never avoid K-Days. Even if you wanted to there is no escaping K-Days. And what's with the K? Long story short: It chosen in a democratic vote between unpleasant candidates, and it stands for nothing. It used to mean Klondike, which Edmonton was never near in the real world, but now we're stuck with the dumb K for what remains Edmonton's biggest, dirtiest, sweatiest, cheesiest, corniest, greasiest, most foot-aching, stomach-turning, most expensive festival, love it or hate it, you will go. It's the law. Bands performing this year include the X-Ambassadors, Tyler Shaw, Moist, Simple Plan, Tim Hicks, Tom Cochrane and Finger Eleven – almost literally something for everyone. Admission to concerts is free with gate admission. Runs to July 31.
Taste of Edmonton – Once part of Klondike Days back in the day, this foodie festival in Churchill Square has an eclectic live stage to go with the nosh, featuring ton of acts this year: Shawn Desman, Delhi 2 Dublin and The Watchmen, plus many more, including notable locals like Scenic Route to Alaska, Mitchmatic, The Provincial Archive and Marlaena Moore. Admission is free. Food is expensive. Runs to July 30.
Sasquatch Gathering – You could always "Go" out of town, because Pokemon spawn everywhere, even on top of Mount Everest (won't be long until some climber actually does it). Less far of a road trip is this festival of music and good vibes happening at Rangeton Park, near Evansburg, an hour West of Edmonton. Acts include The Gibson Block, White Lightning, REND, and many more – because one must always say "many more" when hyping a music festival. Plus there's yoga on Sunday and a potluck supper on Saturday. Hippie enough for you? Think of this as a mini North Country Fair, dig? Advance tickets from $85, $100 at the gate, includes camping.
Saturday 23
Chris Cornell – Fun fact about the Soundgarden frontman: If you listen closely to his solo work, especially early stuff, you can hear heavy harmonic influences from his "secret" collaborator, the brilliant musician and producer Alain Johannes – who with his partner Natasha Shneider ran a badly-named but wonderful rock band called Eleven that sounded like pure, concentrated Cornell. This was long before Cornell ever went solo. Check it out if you don't believe it. (Schneider, who also played in Queens of the Stone Age, starred as the female cosmonaut in the 1984 feature film 2010. She died of cancer in 2008.) Cornell plays the Jubilee Auditorium behind his new album Higher Truth. With Fantastic Negrito opening, 7:30 pm, tickets from $40.
Sunday 24
Sting and Peter Gabriel – These guys, BY THEMSELVES, are responsible for a huge chunk of popular British rock. Sting led the Police, and Gabriel sang with Genesis before both went onto equally illustrious solo careers. Each of them last played Edmonton at Commonwealth Stadium (not on the same bill), and now they're together again at last in Rexall Place for the "Rock, Paper, Scissors" tour. No word which one is which, or who will fill the missing slot. Should be a legendary evening on par with Sir Paul McCartney. Sting and Gabriel, only now eligible for old-age pensions, shall get their knighthoods in due course. Maybe the Queen's just waiting so she won't have to live to utter the words, "I dub thee Sir Sting." 8 pm, advance tickets from $50.