MUSIC PREVIEW: What the Folk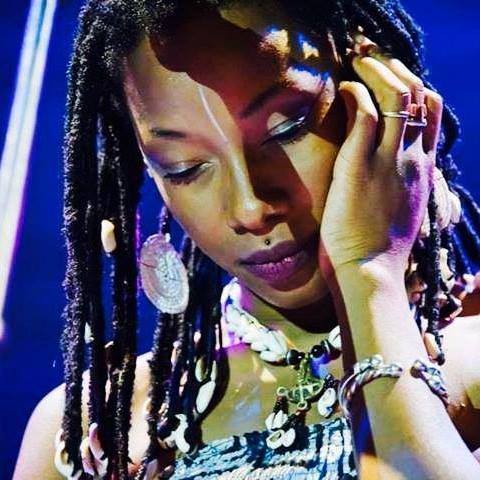 Folk music is bleeding into the pop charts in record quantities. At this rate, it'll be Bob Dylan at Newport all over again.
So who is the next Bob Dylan? (Or Joni Mitchell, or Fairport Convention, depending.) The stars of tomorrow may well be found at the Edmonton Folk Music Festival Thursday through Sunday. Headliners include Mary Chapin Carpenter (Friday) to represent the folk stalwarts; acts like Fatoumata Diawara (pictured, Thursday) to bring the African mojo; and guys who may or may not be the next Bob Dylan, like Jason Isbell (Friday). He's a folk-country crossover success who already went electric.
Tickets are still available! This is the first year in a long time that the folk fest has not sold out in advance. It's a matter of speculation whether this is due to a dearth of "big names," or the economy, or more competition. Not much during this particular weekend. Talk it over in the beer tent, won't you – where you may still have to line up for an hour in the blazing sun just to get an adult beverage inside a compound you won't leave for fear of losing your beer-drinking privileges. They're working on fixing it for next year, and have meanwhile added 300 to the capacity.
Where were we? Right: Who are the folk stars of today? Off the top of the head and the heart, there are at least four otherwise little-known main-stagers that have hit the Top 40 – including a band called The Head and the Heart (Sunday). The Seattle folk band's rousing Lumineers-like, Mumfordian song All We Ever Knew cracked the rock charts. There's Kaleo (Thursday), who have that ghostly gospel lament Way Down We Go – a smash on alternative radio. There's Passenger, aka British artist Michael David Rosenberg sometimes mistaken for James Blunt, and his heart-tugging hit Let Her Go. The act known as LP (Laura Pergolizzi, Sunday) is almost unknown, but turns out to be a professional songwriter who's written hits for some top female pop stars like Rihanna and Christina Aguilera. She's doing her own thing, too. Finally there's Nathaniel Rateliff and the Night Sweats, closing on Sunday, known chiefly for hitting a nerve with "Son of a bitch, gimme a drink!" – but in fact more of a straight-ahead soul band. These guys were at the Winspear Centre in January and at the folk fest in 2015.

There is a strange phenomenon at work here called "Cognitive Musical Dissonance" where in a hit song on the radio gets disconnected from the artist who recorded it – maybe because the pop DJs usually don't tell you who it is – and many fans make the connection at festivals. It's the "aha" moment: So THAT's the band that does that song on the radio! With folk being what it is and dozens of folk acts over four days and nights, chances are you're going to get a hit.
Will that help renew the youth audience at the folk fest? That's a matter for more speculation. See you in the beer tent!
Friday 5
Misery Signals – Some promoters avoid booking big events during the folk fest, such is the draw from its gaping maw – but it depends on the show. Not much metal-to-folk crossover (yet) and so this Wisconsin metalcore band (with band members from Edmonton) will enjoy an almost sold out show at the Starlite Room. With the opening acts Drive By Punch, Process, Neck of the Woods, and Sparrows, 7 pm, advance from $26.
Quietus – Not quiet, loud. This local metal band headlines a special event, a memorial for the late Michelle Robinson, an Edmonton metalhead in the highest standing. She was a 20-year kidney transplant survivor who died in June. Funds will go towards publishing a book she wrote. Also performing will be Kryosphere, reuniting just for this gig, and Display of Decay. Rendezvous Pub, 10108 149 Street, 9 pm, $10 at the door.
Tuesday 9
Julie Doiron – Part of the Canadian East Coast contribution to the 1990s Seattle "sound" as a member of Eric's Trip, this singer-guitarist has proven to be a consummate rock artist in a variety of projects, including her own solo material – generally gritty underneath, sweet on top, a sound typical of the grunge rock scene from whence she came. Buckingham, with Adrian Teacher and the Subs, and Construction and Destruction, 8 pm, $12 advance