FRINGE: 9 Best Shows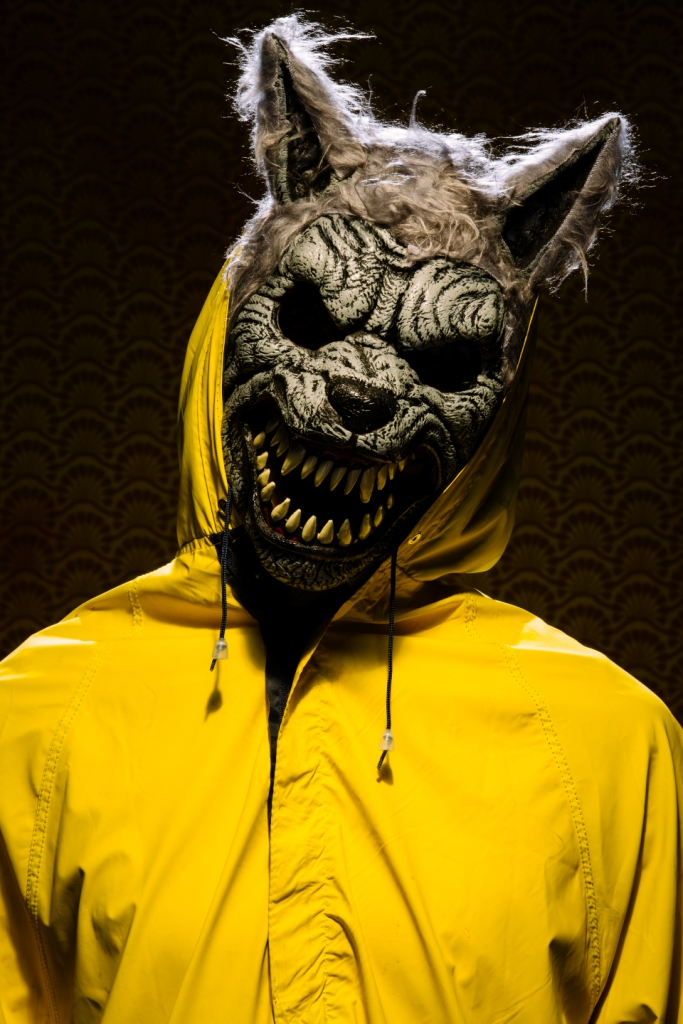 So we had a total of three (3) members on Team GigCity Fringe – and we still screwed up the schedule and reviewed the same play twice.
Damn it! Still, let's make the best of it and see how both Colin MacLean (ex-Sun, CBC) and Mel Priestley (ex-Vue) heaped praise upon 70 Scenes of Halloween (BYOV 17). Colin called it a "witty and inventive" piece of absurdist theatre, directed (by Dave Horak) with a "gleeful disregard of common sense and time-space continuum"; Mel also found the avant-garde style and non-linear story interesting, but noted the show felt more and more "purgatorial" as it went on – "trapping us in dysfunctional suburban hell."
Sounds like fun!
As an experiment, we'd each picked themes under which to review blocks of plays: Musicals, religion, physical theatre, etc., which may have had the unintended effect of colouring the reviewer's experience with false expectations, especially when we only had the blurbs in the Fringe program to go on. The honest critic at a show about mental illness, for instance, feels like the mean nurse in every story set in a mental institution. Medication time!
Others were less fraught with psychic baggage.
Best of the Masters
The Dirty Talk (BYOV 42)
Two of Edmonton's finest actors, Julien Arnold and Garett Ross, shine in this involving little piece about two men stranded on a mountaintop. The script is like an acting duel as these two very different characters search for friendship, and manage to talk through their differences to bring us to a gentle and touching ending – (Colin MacLean)
Best Spooky Show
Hitodama (Venue 8)
Everything about this show is charming, from the stunningly intricate paper shadow puppets to the pair of performers dexterously manipulating those puppets, to the clever narration. There are some legitimately creepy things in the four Japanese folk tales the performers set forth, but any truly scary edge is tempered by sheer hilarity. – (Mel Priestley)
Best Nudity
Nerdfucker (Venue 9)
Far more than just more skin, this one-woman play by Cameryn Moore is a lovely, funny, and touching foray into the mind and heart of a woman who has been exploited and abused by those seeking to profit from her flesh. The actor fools the audience into thinking she's awkward, but she's in perfect control and gives a commanding performance, with keen comic timing, while playing on our sympathies for the person who's laying her heart so bare to a room full of strangers. This wins the prize for best title of a Fringe show. – (Mel Priestley)
Best Musical
Hedwig and the Angry Inch (BYOV 27)
This famed production about a "girly-boy" whose sex change operation is botched is a wicked, surreal, glam-punk-rock musical that pulls back the layers of a life of loneliness, lost love and betrayal, and how it all finds expression in music. A talented ensemble cast of the Scona Alumni Theatre Co is led by the young and magnetically talented Chris Scott in the title role – who reaches beyond the transvestite trappings to uncover the pain, anger and final acceptance underneath. – (Colin MacLean)
Best Religious Show
In Search of Cruise Control (BYOV 13)
A strict religious upbringing is just one element in James Gangl's hilarious and brutally honest coming-of-age comedy. Though he denies he's a stand-up comic, he has all the chops, timing and sharp delivery of a professional, along with the courage to make light of his entire sexual history to a roomful of strangers. A devastating truth bomb near the end of the show puts it all into touching perspective. – (Mike Ross)
Best Comedy
We Were Dancing (BYOV 12)
Hard to go wrong with a full company of expert area farceurs like Julien Arnold, Belinda Cornish, Oscar Derkx, Louise Lambert, Jana O'Connor, Garett Ross and John Ullyatt – an impressive list – tackling two short Noel Coward plays that show the playwright at his sparkling, fast-paced best. This is such an entertaining 70 minutes performed by a cast completely at home in tuxes and gowns and glorying in Coward's heady mix of comedy, brittle dialogue, sexual frisson and profound self-absorption. – (Colin MacLean)
Best Physical Theatre
One of Us Must Know (Stage 4)
An unnamed couple has a drinking problem – and that's the setting for a surreal and darkly funny show filled with circular and frustratingly half-finished thoughts and sentences, interspersed with movement. Its sheer weirdness avoids triggering the minefield of clichés so commonly found in other depictions of this mundane, bleakly commonplace situation. – (Mel Priestley)
Best Show About Mental Health
Icarus (Stage 5)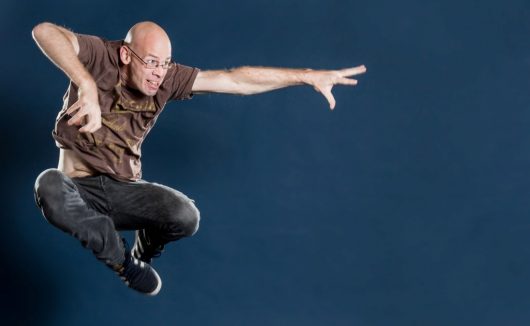 As a treatment for mental disorders (except maybe Fear of Public Speaking), Fringe Therapy has been seen to work wonders for audiences and actors alike. Fringe actor Rob Gee is in fact a psychiatric nurse back home in England – write what you know, eh? – and presents his third tale in his funny-touching trilogy about mental illness. It follows a man suffering from mania, who is forced to make an important decision in the throes of a full-blown psychotic episode. Gee plays all the roles in a literally mad story with equal enthusiasm and a classic keen British wit. – (Mike Ross)