Kenny Rogers deals last hand at Northlands Coliseum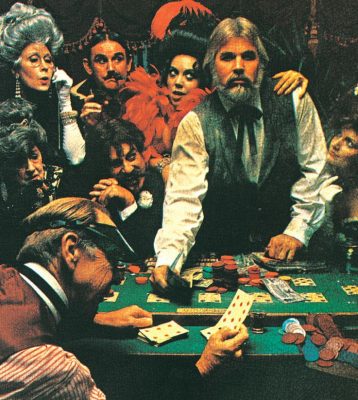 You never count your money when you're sittin' at the table – there'll be time enough for countin' when the dealin's done.
Oh, Kenny Rogers, leave it to you to sum up the Northlands foofarah almost 40 years before it happened. What are they goin' to do with themselves? How fitting that the building now known as the Northlands Coliseum will host the legendary Gambler in Edmonton one last time. The 78-year-old God of Country performs Saturday, Oct. 15 at the former hockey arena on a tour dubbed The Gambler's Last Deal. This will be his final tour (though we expect more shows in Northlands Coliseum). Rogers is of course best known for the song called The Gambler, a huge hit in 1978, made into a TV movie and mini-series, and remaining a powerful metaphor for a life well lived. Knowing when to hold and when to fold is a valuable skill one only learns by experience, and it applies to everything in life, even love. He's had other songs, of course: Lucille, Lady, Islands in the Stream, and more – but none are as iconic as the song that has formed a part of his very identity. Knowing when to walk away and when to run is also a useful life skill.
Tickets to the show, with Linda Davis opening, are $99 or $79 and go on sale Friday.