MUSIC PREVIEW: David Crosby lights up Winspear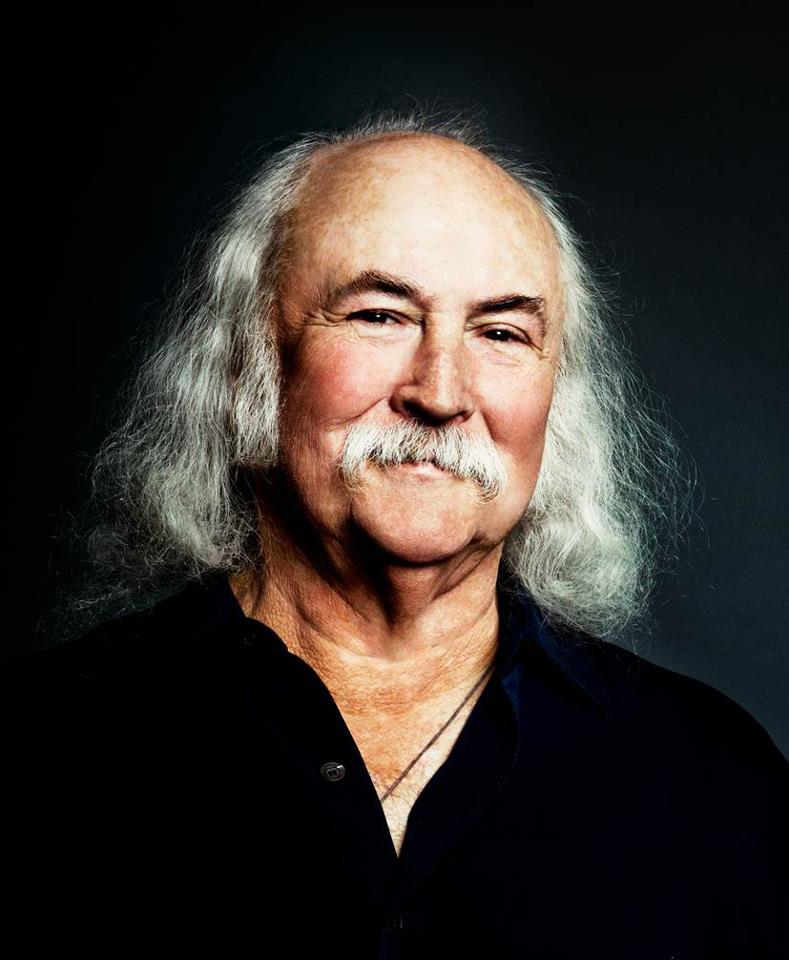 It's one of those weekends on the live music scene that features a wide range of sounds, from folk to Americana, from hip hop to a lot of punk.
The biggest name is definitely David Crosby, who plays the Winspear Centre on Monday night.
Yes, that David Crosby. Well, really, there's only one. Only ever will be one.
His current tour is titled "An Evening With David Crosby", though that moniker seems, well, a bit obvious, doesn't it? And maybe a more descriptive name would've sold more tickets, because, unfortunately, there are a lot of seats left.
Anyways, he's a legend. From The Byrds (1964-1973) to Crosby Still Nash & Young (1968+), to his solo work, including his latest album, Lighthouse. But you knew that. If you've never seen him before, then you should go now. Who knows if you'll get another chance.
Tickets to the 8 pm show are $43.50 and up (BUY).
Friday 9
Billy Bob Thornton and the Boxmasters – Yes, that Billy Bob Thornton. From such movies as Armageddon and Monster's Ball, Thornton branched out in the late 1990's to start playing and writing music professionally, something he'd always been interested in. His first four releases were solo albums; more recently, he's released four albums with The Boxmasters, a country-rockabilly project that features Thornton on drums and vocals. It's also the same project that cancelled the rest of their Canadian tour in the late 1990's after a disastrous appearance on the CBC Radio show Q with the now disgraced Jian Ghomeshi. Festival Place, 7:30 pm, $64 and up. BUY
Lindsey Walker and Bombproof the Horses – These two local acts team up in a cooperative of melodic and haunting pop-rock. Stanley A. Milner Library Theatre, 8:30 pm, free admission
Chixdiggit – Speaking of people still kicking around after a lengthy career, these crazy Calgary pop-punksters were founded back in 1991, and were insanely popular back in the day. Well, in Alberta anyways. Their most recent release was a 2011 EP called Safeways Here We Come. Yes, their music is a little light-hearted to say the least. The Old Wives, The Real Sickies, and A Gentleman's Pact open. Brixx, 8:30 pm, $20. BUY
Mobina Galore – This punk band out of Winnipeg dates all the way back to 2010, but have really come to the forefront of the scene in the last couple of years, being named to CBC Radio 3's Top 15 punk bands of Canada list in 2015. Vancouver's Jesse Lebourdais and Edmonton's Curt Alert are also on the bill. Almanac, 9:30 pm, $10.
Birds Of Bellwood – This Toronto project is the combination of lush pop harmonies with beautiful folk instrumentation, crossed with harsh-ridged rock subtexts. The band headlines the Kaleido Family Arts Festival this fine evening, with their set beginning at 10 pm. Free admission.
Mansbridge – Somewhat apropos having this band in town this week, with their namesake from the CBC announcing his impending retirement. This version, however, is a Montreal melodic punk project currently signed to My Fingers! My Brains! Records. Somewhat reminiscent of Face To Face at their prime. They're playing a house concert on this evening (at Clint's Haus), along with Rhubarbs, Johnson From Accounting, and Quasar. Crazy good bill, $5 at the door, all ages
Saturday 10
The Brevet – This California project headlines the second night of Kaleido. The band just released their newest EP, E M B E R S : Ch 2 in early August. Their signature symphonic Americana sound is a perfect blend of their name's origins, a Civil War rank to those who went above and beyond, and home base for the band, a mobile home park along Highway 405. Avenue Central Stage, 10 pm. Free admission.
Sunday 11
Atmosphere – This hip hop duo from Minneapolis features rapper Sugg (aka Sean Daley) and DJ/producer Ant (Anthony Davis). The pair have released eight studio albums, including this year's Fishing Blues. Their last three albums in particular have done very well on the US R&B charts. Union Hall, 7 pm, $26.50. BUY