MUSIC PREVIEW: Country rockets launch Rogers Place
Posted on September 14, 2016 By Mike Ross Entertainment, Front Slider, Music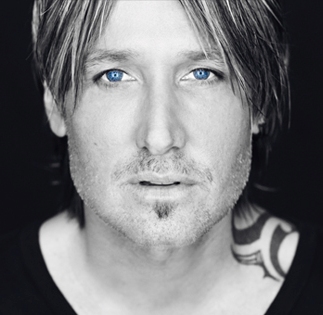 What we have here is a "perfect storm" of Big Gigs occurring on one weekend. Something's gonna blow.
Could Rogers Place have picked a better headliner for its opening concert on Friday night than Keith Urban? He's a favourite in this market, and a hunka hunka burnin' love to women the world over. Fun fact: Rogers Place can't actually pick whomever they want to be the first headliner. Keith Urban happens to be on tour (Calgary on Thursday, Saskatoon on Saturday), the building was open on the desired date, so there it is. Keith Urban is the first. Could do worse.
Nevertheless, we can think of this New Zealand country star as merely the opening act for the great Dolly Parton, who takes the stage at the new arena on Saturday night. Having sealed a permanent place in country music history as a writer and performer prolific with heartfelt, honest songs that ring true to this day, the 70-year-old legend is still making music. Her latest album is called Pure & Simple – her 43rd album.
Tickets to Keith Urban, with opening acts Dallas Smith and Maren Morris start at $70; Dolly Parton tickets start at $40.
Friday 16
Chubby Checker and the Wildcats – Meanwhile, the man who spread The Twist dance craze in 1960 will hold court at the River Cree Casino. Chubby's in his 70s (74, to be exact), and so are many of his fans, so it remains to be seen how much actual "twisting" will be witnessed at this gig. Opening the show is another blast from the past, Herman's Hermits with Peter Noone, perhaps best known for the 1965 hit remake of the 1910 novelty ditty I'm Henry the VIIIth, I Am. 8 pm, $40 advance
Mavis Staples – On the other side of town in Sherwood Park is a legend of R&B – member of The Staple Singers, favourite at folk fests and soft seaters alike. She's got a new record called Livin' on a High Note, covering songs by people like Neko Case, Ben Harper and Nick Cave, and which earned high praise in the hipster press. Festival Place, 7:30 pm, advance from $65
Nothing But Thieves – A blast of Brit-rock at its finest is expected from this artful yet jangly quintet making its Edmonton debut at the Starlite Room, touring the world behind their self-titled debut album last year, and the smash hit single Trip Switch that made it all happen. Civil Twilight and The Wrecks open the show, 7 pm, $20 advance
Ann Vriend – This wonderful and weird local singer-songwriter sounds like Loretta Lynn singing Marvin Gaye songs produced by Mitchell Froom – and yet it's all original. Vriend's become something of a global sensation since the release of her last record two years ago, touring Europe as much as North America. On this night, she plays the release show for her new EP at the Needle Vinyl Tavern. The Rooster Davis Group and Mocking Shadows open, 7 pm, $15 advance
Saturday 17
Five Finger Death Punch – While Dolly fiddles, Rome burns – or some appropriate metaphor like that. In the absence of hockey or branding, Northlands Coliseum (former Rexall Place) is still running shows: Kenny Rogers, Culture Club, and this gig with a Las Vegas metal band said to be a hybrid of "thrash" and other things. Maybe it's like being pregnant: You can't be a little bit thrash. You are or you aren't. Semantics probably mean little to these rockers, touring on their latest album, Got Your Six, their – you guessed it – sixth studio album. There are three acts opening this show: Papa Roach, SIXX:A.M. – featuring Nikki Sixx from Motley Crue – and From Ashes To New. 6:45 pm, tickets from $45.
Metalwood – The Yardbird Suite is hosting this Juno-winning Toronto quartet known for its groovy style of fusion – "fusion" being a term for jazz combined with just about anything, traditionally rock 'n' roll or funk. These days, who knows? Their new album, the first in 14 years, is called Twenty – marking how many years they've been at it. 8 pm, $23 for EJS members, $29 for non-members
Stompin' Tom Tribute – Margo's got the cargo, boy, and Reggie's got the rig! What does this mean? Only a true Canadian would know for sure. Calgary country singer Tim Hus can do a great impression of the late Stompin' Tom Connors – and he learned at the feet of the master, opening for him, and touring together near the end of Tom's life. Hus was a pallbearer at Tom's funeral, and performed a song he'd written at the memorial. Is that enough Stompin' credibility for ya? Hus presents his multi-media tribute Across This Land in Story & Song: A Tribute To Stompin' Tom at Festival Place. 7:30 pm, tickets from $35; Show also plays Sunday, Sept. 18 at the Lougheed Performing Arts Centre in Camrose.
Sunday 18
White Lightning – A burst of pop positivity befitting their name is expected from this Edmonton trio that describes themselves as "the musical love child of KC and the Sunshine Band and the Black Keys." Second CD release show on this night at Beverly Heights Hall, with the award-winning singer-loopmeister Paul Woida opening, 6 pm, $12 advance
Tuesday 20
Drake – Young folks in their future as old folks will no doubt point back to this show as being the "real" musical initiation for the new arena. The Canadian Kanye – so dubbed cuz he's our biggest hip hop star, eh? – is a multi-talented writer, producer, singer and rapper, and tours upon his new album Views, featuring that passion of the sexes duet with Rihanna, Too Good, among other catchy hits. Will a holographic Rihanna be there? In the flesh will be the artist known as Future, opening the show. Rogers Place, 8 pm, tickets from $50. Show repeats Wednesday, Sept. 21.