REVIEW: Drake takes the cake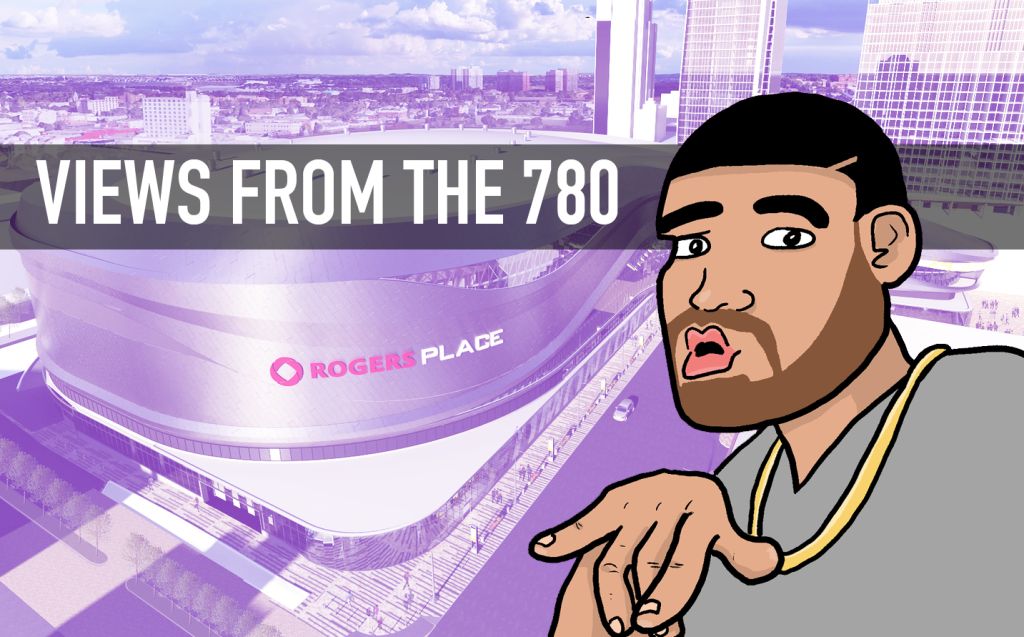 While Keith Urban was the artist who christened Edmonton's shiny, new downtown arena last Friday night, it was Drake who gave Rogers Place its first landmark concert.
On Tuesday night, the Canadian hip hop mogul brought his Summer Sixteen tour to E-town for a sold-out concert, the first of two at Rogers Place. It was a victory lap of sorts for the Toronto superstar. He is celebrating a year which saw the release of his sixth consecutive number-one album, Views (which allegedly has been streamed one billion times in the U.S. alone), a ubiquitous radio presence of numerous hit singles and features, and a never-ending flood of Drake memes.
Not bad for the guy who played Wheelchair Jimmy on Degrassi.
In true superstar fashion, the 6 God hit the stage late, causing havoc for those in the audience with babysitters back home. Who are we kidding? The median age of the concert was 25, childless, and woefully underdressed for the chilly weather outside.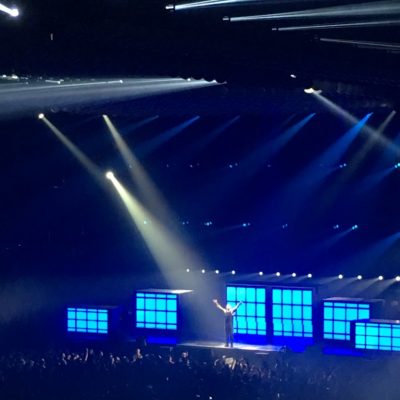 Drake appeared on stage to rapturous applause, clad in an Edmonton Oilers jersey, jumping straight into the flip-flopping Summer Sixteen, screaming about revenge as WinAmp-equalizer graphics pulsated behind him. He ran from one side of the stage to the other, like a modern Phil Donahue, praising the crowd, who at that point were at a feverous intensity. Fireworks punctuated the songs, as the audience rapped along. Started From the Bottom ignited a deafening roar, a triumphant boast of a song which turned the gigantic arena into a high-volume dance club.
Depending on where you sat, the sound was either crisp and booming, or muffled and rattling. Either way, Rogers Place had its structure tested from the blaring beats.
Drake's set did not skimp on the visuals. Against a giant video backdrop that broadcasted trippy screensaver visuals and a giant neon CN Tower, lights shone coloured beams across the crowd as Drake goofy-danced on stage, jumping on and off Tron platforms which rose up and down. During Hotline Bling, a ceiling full of pink orbs descended over the audience, floating up and down to the beat. Drake hovered over the audience in a platform during Hold On, We're Going Home, pointing out people for wearing Blue Jays jerseys like he was the host of a hip hop Romper Room.
"I can see you, drinking that beer and smoking that," he said. "How'd you get that in there? You pay good money on the liquor in those suites, don't act like I don't know."
In the shadows of the stage was a live drummer who added cinematic drum rolls to the beats and a keyboardist whom Drake would pepper with stage banter whenever the songs ventured too far into a "Justine Bieber acoustic set."
Drake displayed his showmanship throughout the night, injecting "Edmonton" or "Alberta" into as many songs as he could. He even gave young hockey God Connor McDavid a shout-out, proving he did his homework. Drake continued with the charm, mentioning the new arena and buttering up the audience with lines of, "Y'all came here to get turn'd up" and "I been a lot of places, but nothing feels like motherfucking home like Canada."
Despite all the praise for Drake, this was a co-headlining tour after all, and Atlanta rapper Future materialized on stage deep into the concert to add some menace. Left on his own with a hypeman/DJ, Future growled and mumbled through a medley of his songs. The majority of the crowd seemed indifferent to Future's set, clearly wanting Drake to reappear. It may have been too much to have a separate Future set in the concert, but he added a trippy contrast to Drake's arena-level confessionals. The screen behind Future glowed with semi-nude women and firearms, completing the hip hop cliches with dancers on Fuck Up Some Commas. Rogers Place's sound was particularly unforgiving to Future's mumble raps, moulding them into garbled chunks of words and phrases. When Drake appeared again to join Future for Big Rings and Jumpman, the crowed roared back to life.
It's hard to say if another hip hop act could generate two packed shows at Rogers Place, but Drake proved not only he could fill the seats, but also produce a show that will live on in Instagram and Snapchat accounts of nearly everyone in the audience.