Black Mourning Light to darken weekend
Posted on October 20, 2016 By Mike Ross Entertainment, Front Slider, Music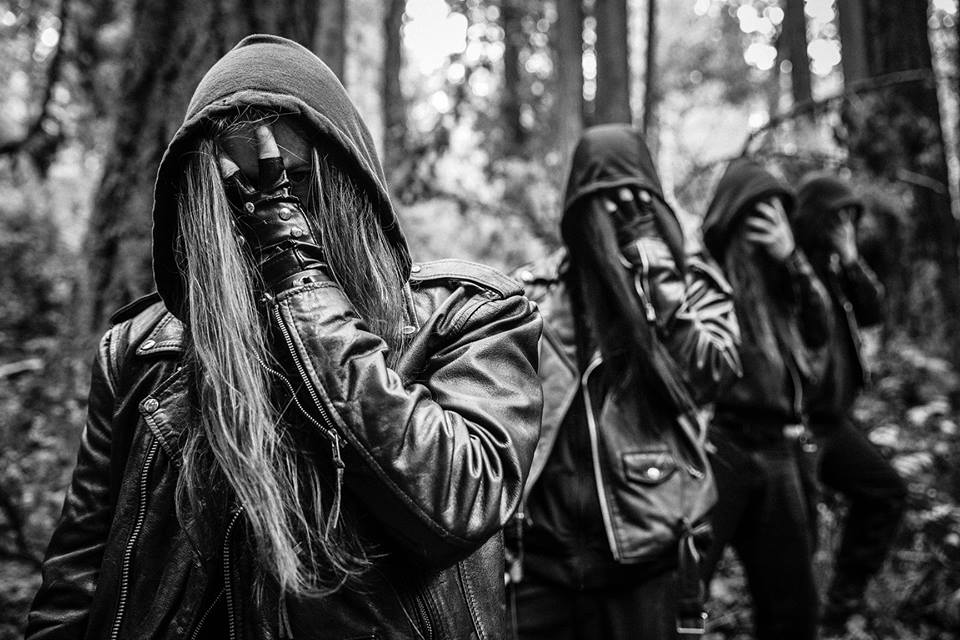 The question is not IF Edmonton can support such a narrow niche event as a "black and doom" metal festival – of course it can – but WHY.
Dustin Ekman, producer of the Black Mourning Light Metal Festival happening this weekend, speaks from personal experience, "What else do you have to do when it's 40 degrees below zero and you're trapped in your house? You're pissed off. You're surrounded by forest and cold, so that's what you're going to write about. Boom – instant black metal."
It's why metal thrives in Northern climes. It's why Edmonton can support a black and doom festival.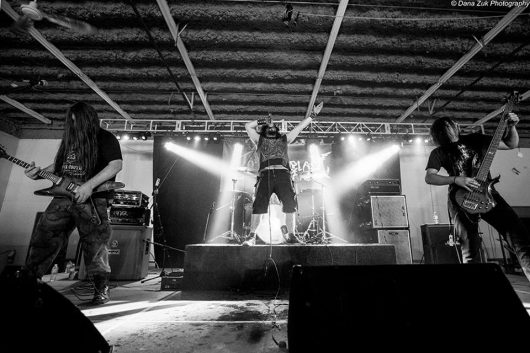 Sixteen bands with barely legible logos will perform at the Rendezvous Pub Friday and Saturday, with a VIP breakfast "Mourning After" meet 'n' greet with the bands on Sunday morning. Friday's bands include Panzerfaust, from Ontario, Edmonton's own Display of Decay (right) and a band said to be "the only death metal band of the night," Vile Insignia. Saturday features UADA from Portland (top picture), along with Helleborus, Wormwitch, Holocaust Lord, Dethgod and more with a "mix of black, death and doom."
For the uninitiated – maybe you're a fan but you missed the initiation ceremony – "doom" metal tends to be slow and weird, Ekman explains. Black is fast, with lyrics often about nature and the environment, which is where the forest comes in. Death is similar to black in that it's fast, but it's more about violent fantasy. Hence the name. There's a strict sonic canon (vocal styles, guitar tuning and so forth) we're not going to get into here. All of it is rather dark, and a lot of it is pure theatre – like pro wrestling.
"You'd be amazed how many people who are into extreme metal are also into WWE wrestling," Ekman says. Case in point: The proprietor of the Rendezvous Pub is Calvin Fehr, a former pro wrestler and singer with the band Dead Jesus; he used to roll in barbed wire and have flaming chairs smashed over his head while he performed. Now he runs a metal bar and puts on WWE every Monday night.
There's another reason metal does so well in Edmonton. It's a blue collar thing, Ekman says.
"It's dudes who still have a regular day job, clock in, clock in, and they want to step outside of that life into a different headspace, to look at reality in a different light."
Or dark, depending.