MUSIC PREVIEW: Local folk teen turns to rock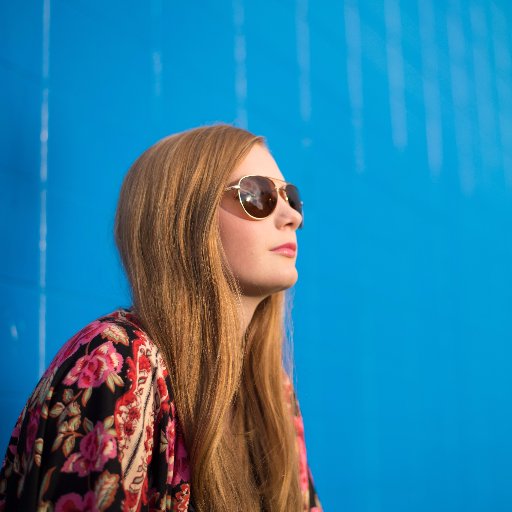 Edmonton artist Rebecca Lappa has put a lot of points on the scoreboard of her career so far – two albums, two EPs, three original folk operas, three major awards, and a claim of more than 200 songs written. And she's only 19 years old.
Are they all good songs? That's for the fans to judge. Also the critics.
Lappa releases her latest album, Reckless Heart, with a show Sunday night at Have Mercy Southern Table and Bar, a new venue on the Whyte Avenue scene. The record is produced by the amazing Calgary guitarist Russell Broom, who's played with Jann Arden and Chantal Kreviazuk, and features Lappa in a somewhat rockier tone than her usual forte. She was, don't forget, the ONLY Edmonton winner at last year's Canadian Folk Music Awards. But it's the slow and plaintive songs like Breathe in the Storm and Secret Love that stand out from a fairly conventional set of country-ish folk-rockers dealing mainly with matters of the heart. The singing is the true knock-out here, the passion of Sheryl Crow with the sensitivity of Sarah McLachlan – yet original, truly the makings of a star.
Opening the show at 7 pm is X62 and Soap Box Duo. Tickets are $5 in Advance, $10 at the door
Thursday 27
Jon Bryant – A first rate crooner of the mellowest order we have in this Halifax native, who has new music perfect for just sitting quietly and listening – and put your damn cell phone away – from his new album Twenty Something. With Tyler Butler and Madeline and Montague, Mercury Room, $10 advance
Friday 28
The Bear's Halloween Howler – Remember Bush? That British band that sounded like Nirvana with the poor guy who used to be married to Gwen Stefani? They're still alive! Aieeeee! It's always a fun night at the ol' Howler. Costumes, prizes, and oh so much drinking – the floors of the Shaw Conference Centre are sure to be sticky by the end of this 18+ blowout. Theory of a Deadman opens the show at 8 pm. Tickets are $60 in advance.
Goldtop – Everett LaRoi – formerly of Edmonton band Idyl Tea, which was a big national deal in the late '80s-early '90s – has teamed up with singer Alice Kos for a dreamy electro-folk project. They'll be introducing their new single, The Flood – which is amazing – at the Blue Chair Cafe. 8:30 pm, $15
The Creepshow – For some people, every night is Halloween. This Ontario power pop punk-o-billy band writes songs inspired by horror movies, and dress like the Brides of Frankenstein. Good fun for a Halloweeny party at the Needle Vinyl Tavern. Opening will be the favourite sons of the Alberta frontier, Raygun Cowboys, along with Brutal Youth. 9 pm, $20 advance
Saturday 29
Stewart MacDougall – This die-hard country piano player worked with a young k.d. lang, toured with Ian Tyson, is a dedicated sideman to a who's who of Edmonton's traditional country singers and made a name for himself with his own project, the Great Western Orchestra, whose name is only two-thirds true. They were a duo. On this afternoon MacDougall is a headliner for the 20th anniversary of the Uptown Folk Club. Opening the show will be Paul Hann – not just a kids' entertainer – and Wendell Ferguson. Norwood Legion, 1 pm, $20 advance
READ: Stewart MacDougall talks about Edmonton's thriving trad-country scene
Duotang – The White Keys? The Black Stripes? No power-rock duo that trumpets its own duo-ality can evade such comparisons, and this Winnipeg outfit is no exception. The drums 'n' bass format (not to be confused with the dance genre) works because you can feel the chemistry, can't you? Two guys, no frills, stripped down, bare bones, the songs have to be good. Kicking around since 1995, Duotang tours upon its latest album, New Occupation. With The Uptights, and – here's a blast from the Edmonton past – Slow Fresh Oil. 9910, 8 pm, $10 advance
Sunday 30
Joe Nolan and the Dogs – When an established Canadian folk artist like this gets an animal-themed band appended to his name, he's likely to rock a bit harder than usual. We've crunched the numbers on this phenomenon and it's a FACT. Anyway, Joe had better rock when he plays a free Halloween show at the Black Dog, or there'll be HELL to pay, 10 pm, no cover