Bring out your Dead Merch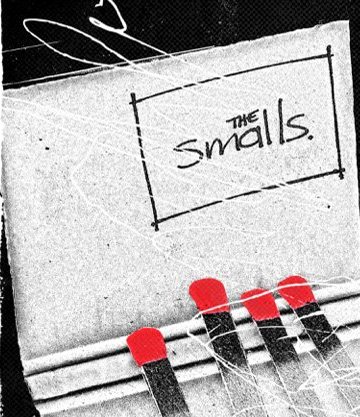 Imagine you used to be in a band – because everybody used to be in a band. You practiced in a garage, played a second hand guitar, a Stratocaster with a whammy bar. (Through a cheesy little amp, a Fender Champ.) You picked out a stupid name, had some cards printed up for a couple of bucks, and were on your way to fame. But the band broke up … and it looks like you will never play again.
Now you're stuck with boxes of leftover cards – plus T-shirts, ballcaps, touques, matchbooks, notepads, stickers, keychains, fridge magnets, pens, tote bags, and promotional buttons.
What to do with all this crap? Does anyone care anymore?
Craig Martell cares. The trick with this local impresario's latest big idea – to start a distribution network for "Dead Merch" from defunct bands – is convincing the bands that someone is still interested.
"All these bands meant something to someone and for them to be forgotten is kind of sad. I don't want that to happen," he says. "I hope bands will be seduced by of the convenience that someone will get rid of this stuff for them, that they don't have to worry about it, combined with the romantic idea – and deep down I don't think any band will admit this – there's something beautiful and romantic about the idea that that maybe, while pragmatically we've convinced ourselves that nobody cares about the band anymore, romantically we hope someone does."
Martell has already started a label to sell old recordings, recently expanded to include the other physical artifacts from Edmonton-area rock history that still hold enormous nostalgic value – much of it gathering dust in God knows how many basements. Martell is hoping some of these bands will come forward with their buried treasures. He says he'll "tack on a buck" to make it worth his while, but most of the money will go to the merch owners. He'll do marketing, use online ordering and have physical distribution at several local venues he books. It'll be up to the artists to set the prices, handle the legal and so forth.
The ultimate goal is to broaden appreciation of these forgotten bands, to connect the merch with the music, for the sake of history.
There are examples in the corporate world. There are number of "Zombie Brands" being promoted, including the long-defunct Pan-Am Airways, which apparently sold so many kitschy flight bags in the last few years that there's talk of reviving it as a real airline again. The same could happen to some worthy rock band, were there enough interest. Sometimes that's all it takes: Knowing that somebody would be like to see them play again, even one last time. Or at least wear the shirt.
To put this to the test, a number of musicians from local dead bands were contacted. First to mind is the smalls, which enjoyed a devoted following in the '90s and in their recent one-off reunion tour. They will probably never play again.
Bassist Corb Lund, busy with his solo career, isn't sure about the demand, but says, "I think it's a super cool idea. I have a ton of stuff in my basement for both my bands that I didn't get rid of in our garage sale," referring both to the smalls and his pre-fame group the Corb Lund Band. He adds, "I would love to get my hands on some vintage Disciples of Power stuff. And maybe an Unsound shirt."
Disciples of Power is still together, but Unsound – a popular experimental hardcore band formed in 1993 – would be a good candidate. Unsound's Bob Prodor responds to Corb's request: "I don't have any Unsound shirts. I was thinking of getting a run done, though. Corb has also been after my old SNFU touque for a while. That's nice he thought of me. I'll get him a shirt from my new band Cutoffs!"
SNFU is still together, too.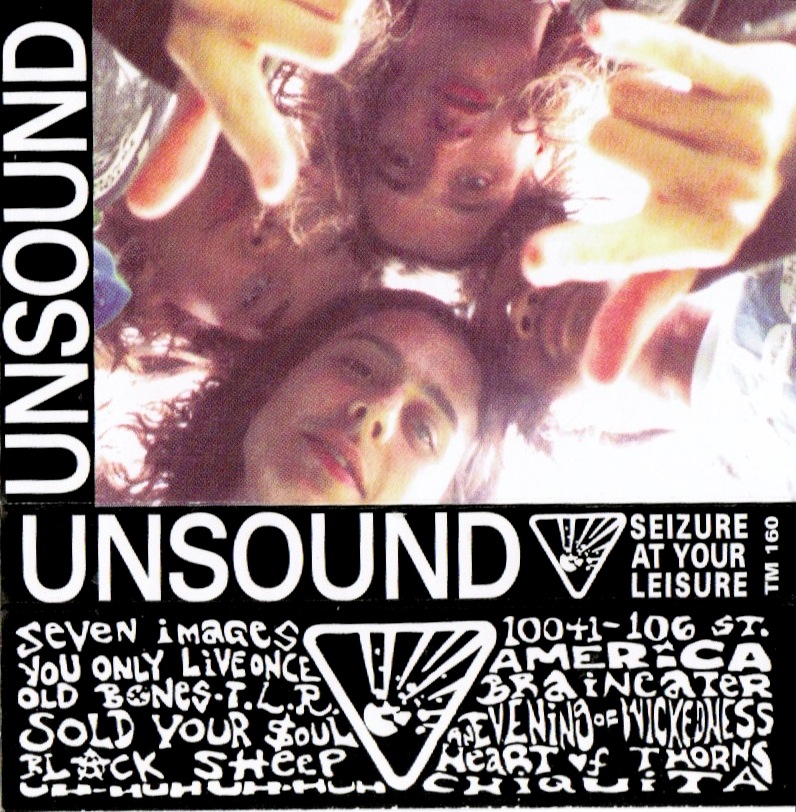 Steve Loree has been kicking around the Alberta music scene for decades. A lot of people from dead bands of the past are working in live bands today. These days he plays with the reunited Jr. Gone Wild and is a record producer with a studio in Nanton, Alberta. Ian Tyson recently recorded there. In the early '90s, Loree was the frontman for the grungy Deadbeat Backbone, and later Greyhound Tragedy into the 2000s. He says he has one cassette and one CD from DBBB and he's probably not going to part with them. He says, "I don't own one of the shirts, but would like to have one. Let me know if you find any."
Going back further, a poppy local band called Idyl Tea got a major record deal and MuchMusic play in 1986. They broke up in 1995. Singer Everett LaRoi says that while he's fresh out of swag save a few posters and CDs, he likes the Dead Merch idea.
"There seems to be a small cult following who still cares, but it's kind of hard to judge," he says. "We still get play on Spotify and sell stuff on iTunes, but not very much."
With LaRoi's new project Goldtop in full swing, Idyl Tea recently did a reunion show, too.
Jerry Woods – aka Jerry Jerry and the Sons of Rhythm Orchestra – was the man-about-town in the emergent punk scene of Edmonton in the early 1980s. Of selling old merch now, he says, "I think old merchandise is great. I may have some stowed away for my kids somewhere, but I never had any interest in continuing to 'market my product' once I stepped away from the rock biz." Sounds like he's stuck to his punk ideals.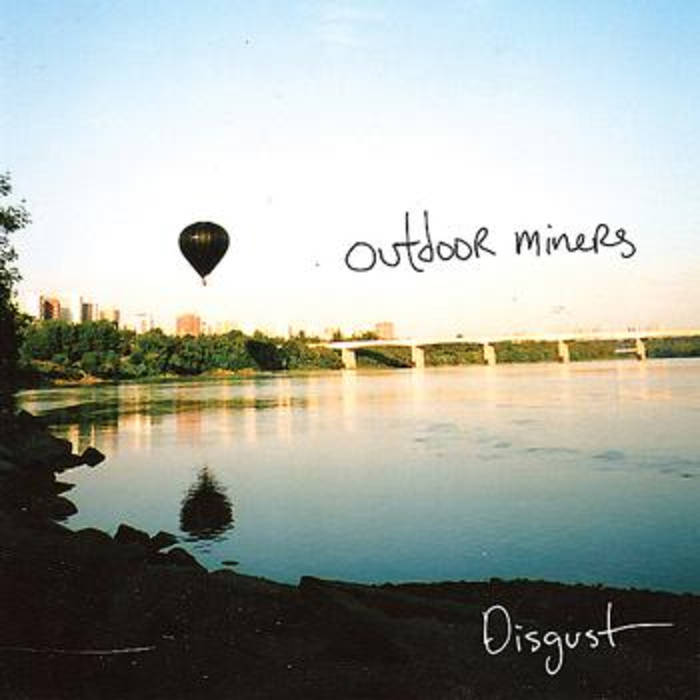 How far back to we need to go? Famous Blue Raincoat? Willie and the Walkers? Tommy Banks and the Banknotes? There are so many. Some particularly old or rare items of band-branding might start a bidding war, were there to be some sort of rock 'n' roll auction.
Martell has a personal wish-list. He says he was inspired by a band called To the Teeth/To the Hilt, from Red Deer.
"They're an amazing band and all of them have gone onto play with other amazing bands I love," Martell says, pointing to an obscure vinyl LP with a screen-printed cover To the Teeth/To the Hilt released in 2007 he'd only heard about but was never able to find. It turns out one of the band members has 200 unsold copies sitting in his house.
Outdoor Miners is another Martell favourite – a cool crunchy local band which released a couple of 7-inch singles and broke up apparently without realizing the loyal cult following they'd created.
Let's draw some lines. The Outdoor Miners' 2011 release Disgust was produced by Nik Kozub – son of Wilfred Kozub of Wilfred N and the Grown Men, a big local deal in the '80s – who is a close associate of one Whitey Houston, aka Lyle Bell, who is known for the popular 2000s band Shout Out Out Out Out, and the 2010s band Wet Secrets. Before that, Bell was in Mollys Reach, which signed with BMG Music Canada in 1995, and whose drummer was Steve Derpack, who is now a well-known event producer in town who often works with Craig Martell. Real circle of life shit here.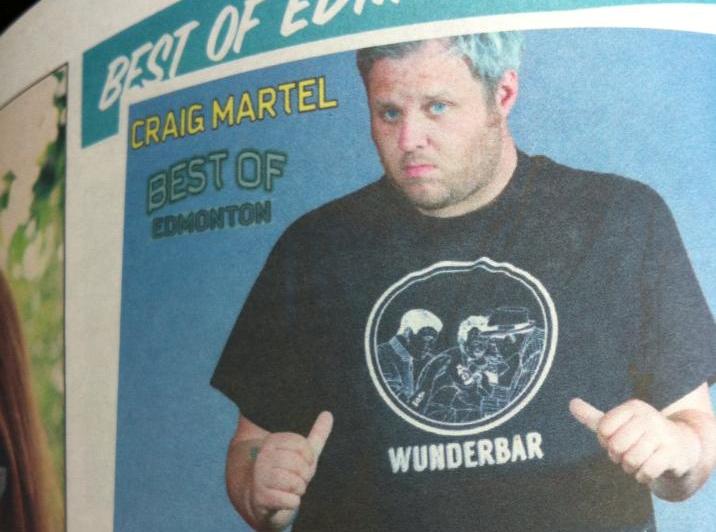 On what's left of Mollys Reach, which used to be such a big deal, Derpack says, "I have copies of the first and third CD, but not a single one of the second. I knew of Craig's idea, and told him I'd contribute some to it, from that. No idea if anyone still cares or not, actually."
Some would hope so. Martell says, "It's nice to be remembered. You worked so hard and you have to accept you're not a band anymore, and you move on with your life. But it's still nice to be recognized for something you did years ago."
Yea, it was the noble job of the lonely monk to keep the flickering flame of knowledge alive during the long Dark Ages, and the need is still great.
"That's all I ask," Martell says, "that I be that guy."