MUSIC PREVIEW: Holy Hannah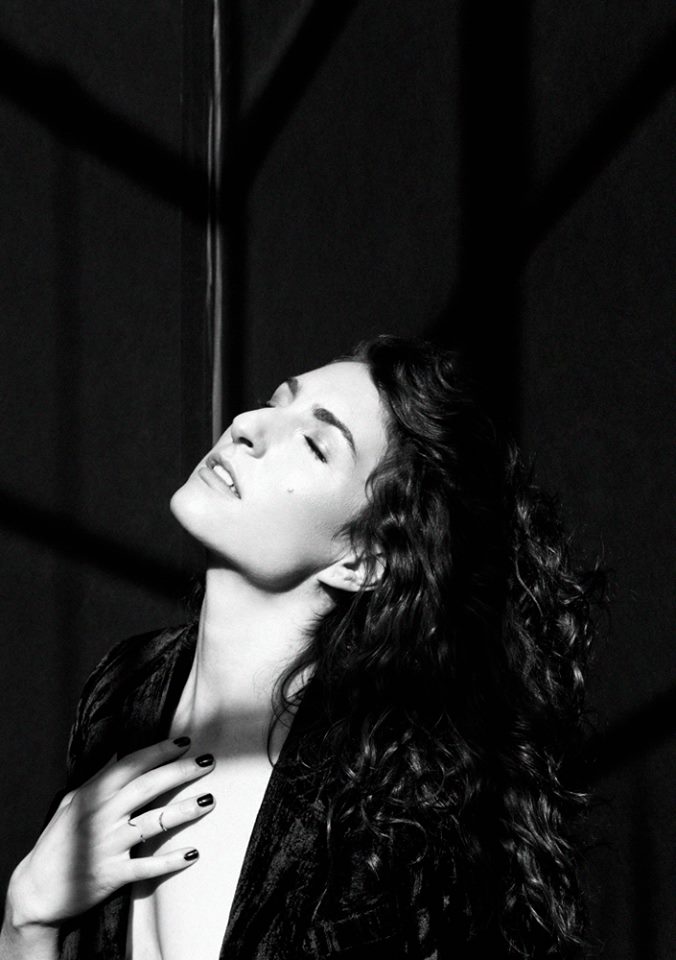 As talented with her voice as she is on guitar and bass, Ontario-born Hannah Georgas has earned a solid and devoted fan base from coast to coast, an seen her share of critical acclaim, with nominations from both the Junos and Polaris panels.
She plays the Myer Horowitz Theatre Saturday night. The indie songstress is touring to support the summer release of her newest effort, For Evelyn, named after her 98-year-old grandmother. Each of Georgas' albums are known for being quite different than the previous, and for this album, she stretched herself by adding multiple layers, rich and deep, to her indelible indie pop sound. With horns from Joseph Shabason (Destroyer, War On Drugs), and the help of collaborative producer Graham Walsh (Holy Fuck), the result is a fuller sound than fans have heard from Georgas' before, verging on orchestral pop.
Opening the show at 8 pm is a two-piece art rock band out of Toronto called The Darcys, with a new album as well; Centerfold will be released this Friday.
Tickets to the show are $25, BUY
Friday 4
Donovan Woods – Another Ontarian, this esteemed, emotive singer-songwriter released his fourth album, Hard Settle, Ain't Troubled, earlier this year. Raw, earnest, and forthright, his songs always pull on the heartstrings. Joey Landreth (Landreth Bros) opens. Needle Vinyl Tavern, 8pm, $15, BUY
Platinum Blonde – This band was on fire in the 1980s, with three full-lengths that Canadians could never hear often enough on the radio. With a string of pop hits that included Standing In the Dark, Crying Over You, Situation Critical, and Contact from 1983-1987, the band did put an album of new material out in 2012, but continue to tour based mostly on their earlier catalog. Century Casino, 8 pm, $62.95. BUY
Saturday 5
Chicago and Earth Wind and Fire – Two bands known for an ever-revolving roster of personnel over the years, and both of which hit their heyday during the 70s and 80s, are featured on this evening. Chicago may be best known for their luscious rock ballads, like Hard To Say I'm Sorry and Hard Habit To Break; Earth Wind And Fire is known for their brilliant, down-low and funky soul-funk with songs like Got To Get You Into My Life, and Let's Groove. Rogers Place, 7:30 pm, $45 and up. BUY
Sunday 6
Dirty Heads – This California reggae rock project debuted in 2008, and released their fifth album, an eponymous release, in July of this year. With New Beat Fund and RDGLDGRN. Union Hall, 7 pm, $30. BUY
Monday 7
NOFX – This Los Angeles punk rock band formed in 1983, and hasn't really missed a beat since, releasing their 13th studio album First Ditch Effort earlier in October. The group has sold more than 8 million records worldwide, and have a voracious fan base, and an even more voracious live show. The bill also includes PEARS, Useless Id, and Belvedere. Union Hall, 7 pm. MONDAY is sold out. Buy Tuesday