MUSIC PREVIEW: Mmm Mmm Mmm Mmm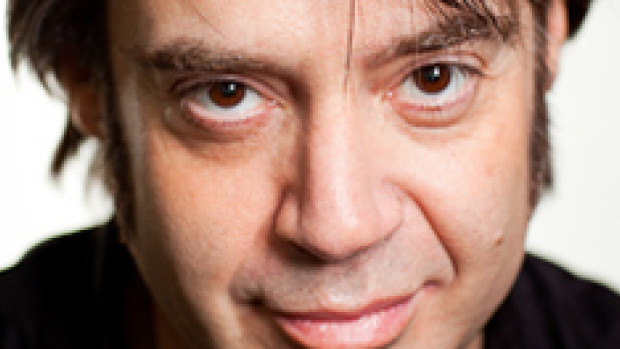 Maybe it's time for a little distraction – and so we can look forward to a visit from one of weirdest and most wonderful artists in Canadian rock: Brad Roberts from the Crash Test Dummies.
At the Almanac on Friday as a duo, with guitarist Stuart Cameron, Roberts and his old band reigned supreme for about two years in the mid-'90s. Their distinctive, offbeat songs included The Ballad of Peter Pumpkinhead, Superman's Song and the No. 1 smash hit Mmm Mmm Mmm Mmm. Lot of hidden meaning in those "mmm's." The song is actually a series of faintly disturbing vignettes about kids in states of minor trauma, through no fault of their own, and the "mmm mmm mmm mmm" response in the chorus seems to express something close to sympathy and acceptance. Or maybe it just sounded pretty.
Roberts, who'd moved to New York to concentrate on his increasingly bizarre solo career (though he and his wife are said be considering a move back to Canada), is gifted with a rich, deep bass voice. He could give Nick Cave or Leonard Cohen a run for their money. Roberts' music, too, stretched the bounds of convention, dabbling an electronics and dark poetry, and though his output has diminished over the last few years as he became a yoga teacher in Brooklyn, he was eager to get on the road and make music again. He's got a new song, too: I'll Be Peaceful Then. It's about death.
Ego the Jackal opens the show at 7 pm. Tickets are $15 advance, BUY
Friday 11
Evan Westfal – This Edmonton singer-songwriter and actor performs for the release of his new EP Gay Pirates – which is exactly what it sounds like. Mercury Room, 8 pm, $15 advance
Jack Semple – It's always a wild party when this Saskatchewanite soul-rock guitar whiz comes to town. Fun fact: He used to play with the Lincolns – remember the Lincolns? – probably one of the best Canadian cabaret soul bands there ever was. Shaker's Roadhouse, 9 pm, $20 advance; show repeats Saturday
Saturday 12
The Struts – With Oasis in flinders, it has to fall to someone to pick up the flag of in-yer-face Brit-rock – even as The Struts become immersed in the heady rock scene of Los Angeles where they've moved. Originally from Derbyshire, England, these blokes are very poppy indeed, come to radio-friendly prominence on this side of the pond in 2013 with the anthem Could Have Been Me. The Provincial Archive opens the show at the Starlite Room at 8 pm, $25 advance
The Dungarees – Good ole bluegrass-flavoured country rock music is on tap here. Featuring the local veterans James Murdoch and Robb Angus, this band has been kicking around for years, skirting the outer edge of mainstream country, more Dwight Yoakam than Garth Brooks. Opening the show is Mike Plume – who knows a thing or two about country music, since he's getting paid to write songs in Nashville. Needle Vinyl Tavern, 10 pm, $15 advance
Sunday 13
Epica – Symphonic metal, anyone? This Dutch outfit uses the "beauty and the beast" theory of lead singers with Simone Simons and Mark Jansen in their fusion of pop-classical and heavy metal styles. The result theatrically "gothic" in the true sense of the term. They're touring North American upon their latest album The Holographic Principle. With Fleshgod Apocalypse, Arkona and The Agonist, Ranch Roadhouse, doors at 6 pm, $32.50 advance