MUSIC PREVIEW: A MIXED BAG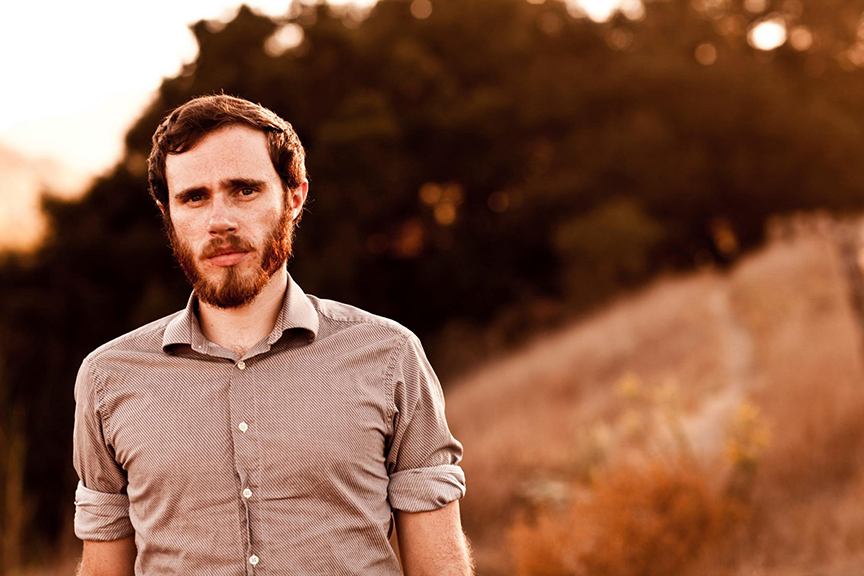 The weekend is a bit on the slow side in terms of big shows, but early next week, two critically acclaimed acts with extremely passionate followings land in Edmonton for a gig at the Winspear Centre, which is likely the best-sounding venue in the city and perfect for these two indie-folk acts.
First up, on Monday night (November 21), James Vincent McMorrow will perform at the Winspear (8pm, $38), touring to support his third album, We Move, which was released earlier this fall. The Irish singer-songwriter is a bit of an underground artist. He hasn't really charted in North America, but he did receive critical acclaim for his first two albums, 2010's Early In the Morning and 2014's Post Tropical. With his favourite weapon, a Gibson J-45, he travels along a musical path that is at once precise, emotive, and raw.
The next evening, London's indie-folk-rock act Daughter is in town, playing at the same venue (8pm, $28 and up). Though officially from London, and fronted by hometown native Elena Tonra, it's definitely got a more holistic European flavor, with Swiss-born Igor Haefeli playing guitar, and drummer Remi Aguilella hailing from France. Daughter is similar to McMorrow in that the group has more critical acclaim than commercial success, which is not all that uncommon in these genres. The band is touring to support their sophomore release, Not To Disappear, which came out in January 2016. Their debut, 2013's If You Leave, won an AIM Independent Music Award for Independent Album of the Year. Vancouver Sleep Clinic, also on the bill, is the ambient ethereal musical project of Brisbane's Tim Bettinson, a 19-year-old far beyond his age in terms of musical ability and soulfulness. Though he counts Bon Iver and Sigur Rós among his largest influences, he grew up listening to his dad's Eagles and Fleetwood Mac records. The result is a methodical, rhythmic retort that will sound unbelievable within the confines of the Winspear.
Friday 18
Tom Russell – The New Moon Folk Club is in full mid-season form with their presentation of this standout Americana artist out of Los Angeles. Russell has been putting out albums since the 1970s, and he has had his songs recorded by a who's who of the music world, including Johnny Cash, k.d. lang, and Guy Clark. St. Basil's, 6:30, $20.
Florida Georgia Line – This country duo out of Nashville is one of the preeminent acts in their genre for this decade. They've had a host of #1 hits on the country charts both north and south of the border, including Cruise, Stay, Dirt, and H.O.L.Y. With Granger Smith and Chris Lane. Rogers Place, 7pm, $49.50 and up.
Dragonette – This Toronto trio released their first EP in 2005, and the electronic music project has been going strong ever since, including their newest album, November Blues, released just last week. With Lowell. Starlite Room, 8pm, $25.
CATL – This Calgary duo mixes alt-country with rock and roll, and the result is a captivating live show that'll be just the right amounts of loud, chaotic, and sweaty. With Sean Brewer and I Am Machi. Bohemia, 8pm.
Saturday 19
Animals As Leaders – This instrumental progressive metal band out of Washington, DC, formed after famed guitarist Tosin Abasi's previous metalcore band, Reflux, disbanded. Abasi is one of the heroes of the entire guitar world. Odds are good, given the band's hometown, that they'll have a bit to say about recent political goings-on in the US as well. Union Hall, 8pm, $26.50.
Rebuild/Repair – This local post-stoner skate-sludge project is celebrating five years of chaos with a giant show featuring friends Down the Hatch, Paint the Damage, Rhubarbs, and Ohmwar. And if that wasn't enough, they're also releasing a new album the next day. Bohemia, 9pm, $5.