PLAYBILL: Homosexual scandal rocks theatre scene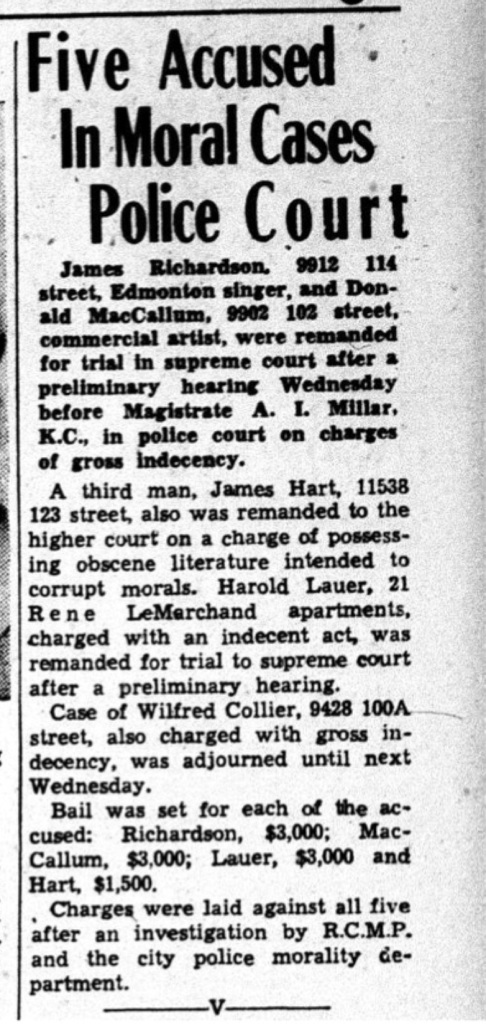 Shocking news, everyone: There may be gay sex occurring right under our very noses inside Edmonton's live theatre community – and not the "lighthearted and carefree" definition of the word gay, either, though it could be both. Won't someone think of the children?! Concerned citizens must pay heed to this menace that threatens the moral foundation of our fine city, infecting our very bedrooms where our boots dry in front of the fire-place near our separate beds where a proper married husband and wife attend to their heterosexually private matters as prescribed by the Holy Bible. Arrest these perverts at once!
… is how an Edmonton news-paper editorial from the 1940s might've read.
At the time, sexual acts between two people of the same gender were prohibited by the Criminal Code of Canada. It was a crime to be gay. The law was repealed in 1969.
All these years later to have come a long way, baby, a true Edmonton story is told in Workshop West's Witch Hunt at the Strand, written by Darrin Hagen from Guys in Disguise. He comes straight off a run in Tornado Magnet for the Roxy.
Opening Nov. 23 at the Backstage Theatre, Witch Hunt at the Strand revolves around the case of several high-profile gay men active in Edmonton's theatre scene in 1942. Ten men were investigated, interrogated, arrested and charged with "gross indecency." Nine were convicted, six were sentenced to jail. Most of these guys performed in shows at the Strand Theatre (a historic Edmonton theatre torn down in 1976); the scandal destroyed their lives and besmirched the names of dozens of other closeted gay men around town.
Hagen used actual court transcripts and other historical resources as the basis for this play, which was a huge hit at the 2016 Fringe festival, and earned a front page editorial in the Edmonton Journal about the particularly "ugly" incident from Edmonton's past. "We were so stupid back then" … is what people of the future will be saying, too.
Fen
Ah, it's a gay time from glen to glen and down the mountainside … except there aren't any mountains and it's not "glen," it's Fen – a British term for a muddy potato field and the title of playwright Caryl Churchill's bleak tale of the poor, desperate women who toil therein.
Opening Thursday at the Varscona Theatre, Fen revolves around the central character Val, who dreams of a life beyond poverty and drudgery. As do many of her fellow serfs, some struggling with particularly nasty forms of mental illness. Meanwhile, corporate forces conspire to keep the women in their place.
First produced in 1983 at the height of the Thatcher government in England, Fen also explores class divisions from a woman's perspective. Based on glowing reviews perused, the mood of this award-winning piece feels like a cross between Charles Dickens and George Orwell – just altogether more depressing. Not lighthearted or carefree at all.
In this Trunk Theatre production in Edmonton, Fen is directed by Amy DeFelice and stars Miranda Allen, Ellen Chorley, Julie Golosky, Monica Maddaford, Cody Porter and Jennifer Spencer.
The Drowsy Chaperone   
The modern mind-bender is posed: How long can you maintain a parody of something before you actually become the thing you're parodying?
At the MacEwan University Theatre Nov. 25-Dec. 3, this musical-within-a-musical has been doing it since 1998, originally imagined a Larry Sanders-like take on a fictitious 1920s musical comedy, but has itself since won awards for best musical comedy. It's terribly confusing if you think about it too much – but that's the beauty of musical theatre, isn't it? You don't have to think too terribly much.
Anxiety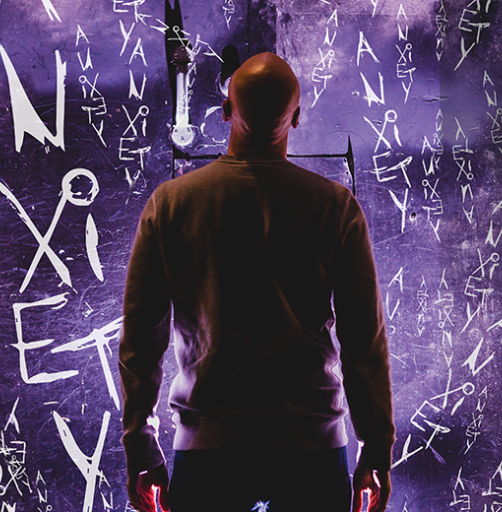 Save your brain for this one. The title of a new, locally-produced work of experimental theatre defines the No. 1 complaint among modern humans. Another mind-bender: Why are so many of us thrust into the "fight or flight" mode over such crises as losing our car keys or getting a nasty e-mail?
Six different "immersive performance installation-style pieces" are presented by the Yes Theatre company at La Cite Francophone Nov. 24-Dec. 4. The pieces will explore the title of the play in its many forms, and its profound effect on our lives. We created this safe, sanitized world so we wouldn't be eaten by wild beasts, but now we're more stressed out than ever. Weird.
Anxiety is also. This is not your usual theatre event where you just sit and watch. You have to walk around and try to figure out what's going on, if you can.
"Wear comfortable shoes," suggest the producers.
Great, something else to worry about.
Only in Vegas
Please! Won't someone build a new Vegas resort themed after the old Vegas that was torn down to make way for the new Vegas? They have Paris Vegas, Venice Vegas, Egypt Vegas, so why not Vegas Vegas? All the waitstaff would dress like the mooks and mob molls, with live interactive theatre dealing with mafia shenanigans. Wayne Newton: you can have this idea if you want.
But until then, you can come close and try to cram a weekend of Sin City into two-and-a-half hours of pure entertainment in this Mayfield Dinner Theatre production – along with our all-you-can-eat salad bar! Do they have an all-you-can-eat salad bar at the Mayfield? We checked. They do!
Anyway, they're all here: Frankie, Sammy, Dino, Elvis, Manilow, Diamond, Streisand, Cher and many more in a spectacular riot of a big meal of a show that tries to do too much in one sitting. Then again, that's Vegas for you.
Only In Vegas plays through Jan. 17.
Improv theatre
Rapidfire Theatre Theatresports runs Friday at 7:30 pm and 10 pm; Con-Scripted sketch comedy Saturday at 7:30 pm; and Chimprov long form improv Saturday at 10 pm. All shows at the Citadel's Zeidler Hall.
At the Varscona Theatre every Monday at 7:30 pm comes the long-running Die-Nasty improvised soap opera. This year's season is set in the Renaissance.