MUSIC PREVIEW: Make Something Different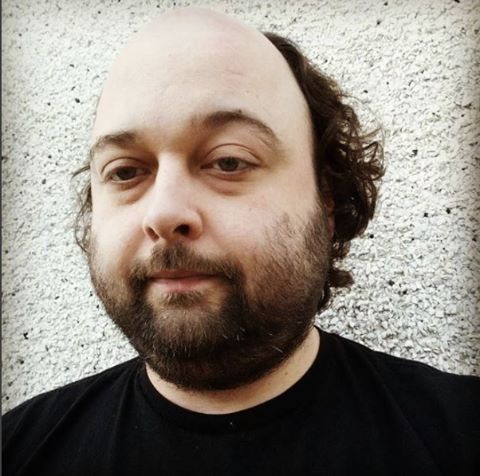 Since the death of Steve Steffler from accidental carbon monoxide poisoning on Sunday, it's become clear how important he was to Edmonton's music scene – and how much he's going to be missed.
He was always looking for something different. He took risks when booked bands at Bohemia, a funky little club on 97th Street off the backside of the Winspear Centre. When no other promoter in town would do it, Steffler – calling himself "Barri Kat" – gave a number of avant-garde artists a chance to smash the status quo in front of live audiences. It wasn't always "pretty." It was never mainstream. "Noise" is also a legitimate genre of music, don't forget, one of several styles of music Steffler was into. As long as it was out of the norm.
"He was a guy concerned more for artistic success than commercial success," says musician and producer Gene Kosowan, one of many local experimentalists Steffler championed.
After Bohemia, Steffler started a record label called Sometimes Music (partnered with US-based Broken Circle Records). One of the first signings was Edmonton's Counterfeit Jeans. Playing Saturday night with Mothercraft at 99Ten, the band rush-released their new video in Steffler's honour (see below). Also, all proceeds from merch sold at Saturday's show will go to Steffler's family.
There happens to be another show this weekend Barri Kat might've been into: Kosowan is putting on an arty happening called Dispatches From the Cultural Deprivation Tank at Arcadia Friday night, celebrating the launch of a compilation of 20 Edmonton artists on the UK-based label digitalDIZZY; the listening party is followed by live acts known well in the local experimental scene.
Last but not least: Zebra Pulse, a Steffler favourite that ranks among Edmonton's weirdest bands within a weird art collective called Ramshackle Day Parade, plays Saturday night at the Ortona Armoury. Band leader Parker Thiessen posted about Steve on Facebook, "He was one of the first to take a chance on Ramshackle Day Parade and the local noise scene, back when no one would let noise shows happen at any other bars. He has had a lasting impression on my life because of this … He was always very supportive of every project I was in, as he was most experimental acts in the city. Steve, you will be missed."
Hopefully we can all take inspiration from the life of Barri Kat, cut tragically short at 36: Try something different.
Friday 25
Fred Penner – The cat came back! This guy falls onto a short list of children's entertainers who moonlight as adult entertainers. Wait, that didn't come out right. Entertainment for grown-ups is what it is: Serious folk music showing yet another side to this hard-working legend. Fred is touring a lot lately and has recently earned a healthy audience among people who may have watched his CBC kids' show in the '80s and '90s, people who are now, as we say, "grown up." Edmonton band Fire Next Time opens the show at the Needle Vinyl Tavern, 9:30 pm, $20 advance
Pup – Their adorable name and youthful appearance belies their snarly sound, as this Ontario pop-punk band tours upon its second album, The Dream Is Over. Oh, no it isn't! The band Chastity opens the show at the Starlite Room, 8 pm, $16 advance
Saturday 26
Nuela Charles – The first single from this local soul singer's new album The Grand Hustle is called Fever – and it's not the soul singer standard that's been done to death. No, her second record veers more into exotic pop territory than ever before, with a stylish, slick presence to match. CD release, with openers Jasmine Singh and The Den, Needle Vinyl Tavern, 9 pm, $15 advance
A Tribe Called Red – "We are the Halluci Nation. We are the human beings. The callers of names cannot see us, but we can see them. We are the Halluci Nation …" Got the chills yet? Hallucinations? From roots in daring to create a fusion of traditional Indian pow-wow chants, electronic music and hip hop, this Ottawa trio has ventured into very trippy territory with its latest album We are the Halluci Nation. The group has earned wide acclaim in just a few short years, including a Juno award and a spot on the Polaris Prize shortlist, and their influence, unique sound and powerful voice of gentle activism is resonating around the world. Union Hall, 8 pm, $25 advance
The Songs of Ron Hynes – Here we have a stellar cast of Canadian folk musicians for a tribute to the late, great singer-songwriter Ron Hynes – including Edmonton's Maria Dunn and Ben Sures, along with Eileen Laverty, Tom Wilson, Bill Werthmann, and Shantel Koenig. Hard to go wrong, and you might hear something different! Parkview Community Hall, 8 pm, $23 advance