REVIEW: We were so stupid back then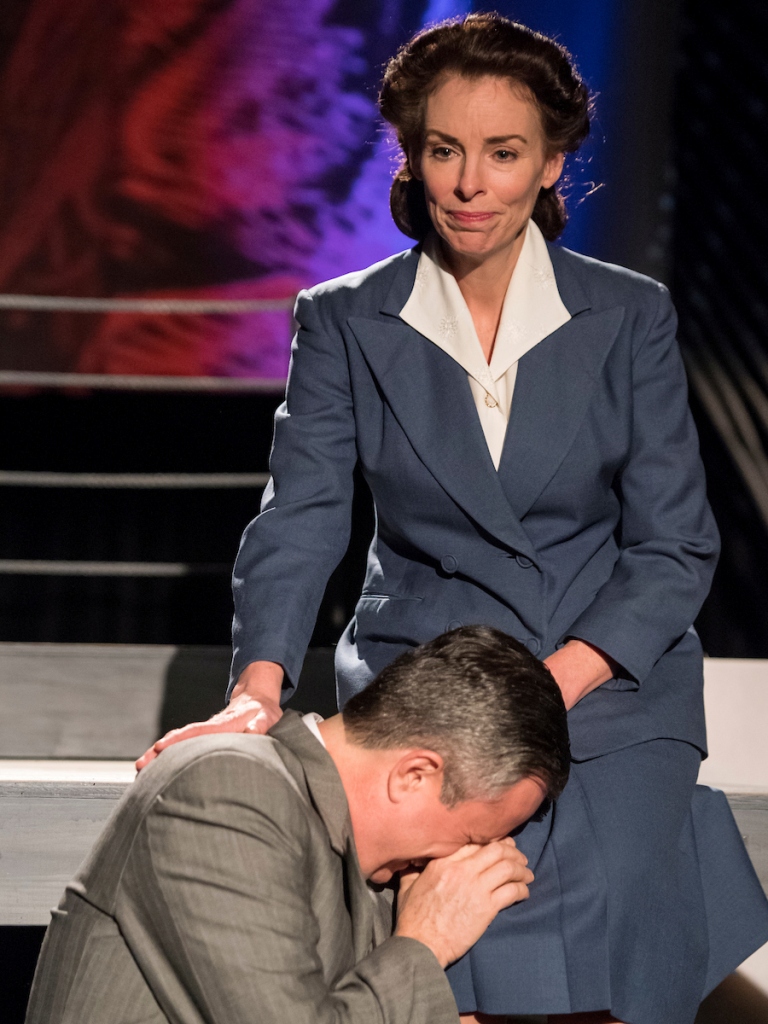 Watching the checkered history of gay rights in the United States, which continues in headlines still today, it's tempting to point a superior Canadian finger. But our record is not that distinguished, either. As recently as 1981, Toronto police raided a series of bathhouses rousting out and charging homosexuals with the resultant destruction of their lives and reputations.
And right in our own backyard in 1942, city police and the RCMP broke up what was described as a ring of older gay men they claimed were bringing younger men and boys into a life of perversion. About a dozen men were arrested and charged. Many of the unfortunates were connected in one way or another with (horrors!) theatre and opera.
If anything could be said for the authorities, they probably mirrored the general thinking of a time when homosexual acts were considered a criminal offense in Canada – as they were in most western countries. The laws in Canada stayed on the books until 1969.
At the Backstage Theatre until Dec. 4, Witch Hunt at the Strand is a dramatic story spun in telling detail about how the police began the relentless investigation, the series of trials and the shameful consequences. The local raid had been largely forgotten – but not by Darrin Hagen, local playwright, host, musician, writer – well, the list of his accomplishments goes on and on. He recently played his one-person show, Tornado Magnet, a funny and loving tribute to the ladies of trailer parks, to packed houses. He is no stranger to the gay community and his Guys in Disguise series of Fringe plays are very popular.
In an effort to keep it real much of the dialogue is based on trial transcripts, interrogations, letters and actual testimony. The playwright wisely focuses on several men at the centre of the conflict. We meet the considered James Richardson, rail worker and amateur actor. He received a number of steamy letters from his Air Force lover and the epistles were seized by the cops. Richardson's buddy is Harvey Kagna, who managed a bakery and was a former president of the Edmonton Little Theatre. The two, and many of their like minded friends, hung out at the King Edward Hotel, which was known as a hot spot for "bohemians."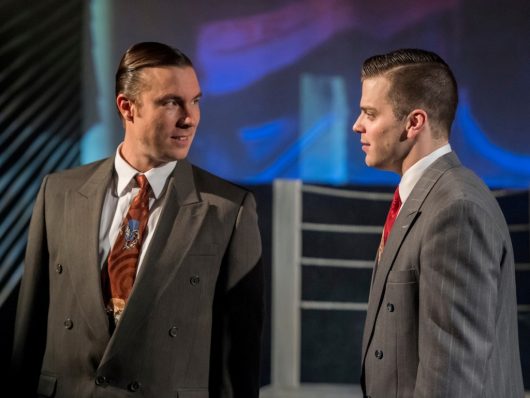 Kagna is a colourful fellow and figures he will be safe from prosecution because he's regarded as "flamboyant." However, the police were so enthusiastic about arresting him, they hauled him out of a hospital bed to dump him into a jail cell. Apparently our officious cops were ferociously enthusiastic about collaring and prosecuting the "perverts." All the people depicted in the play are real people.
Seeing Canada was at war at the time one can only hope the forces of justice pursued Nazi spies with the same alacrity.
Hagen plowed through what must have been a warehouse full of old newspapers and columns, to say nothing of dusty letters and court transcripts to come up with some very human characters, and unearths the real people and pain behind the words. A strong drama has been fashioned out of the rampant unfairness of the whole procedure. The playwright gives us the (necessarily secret) warm bond between the men who gave unstintingly of their time and talent to the community – and then we watch them being sacrificed on the altar of unthinking, unfeeling bigotry. The press piled on, whipping up moral outrage. All this was over adult men in consenting activities with other adult men in private environments. The Judge thundered they were a "ring of bestiality."
Some were destroyed. Some married and attempted a life of pretense. Others just drifted away. One observed sadly, "No one speaks to me now." Whatever happened, we lost a whole generation of accomplished and capable individuals.
In the end, nine men were sentenced to prison and the resulting reaction had a depressing effect on the theatre scene for decades.
There may be a documentary aspect to all this, but no one told director David Cheoros (a history buff who brought the idea to Hagen). From his Rosza-like lonely saxophone film noir opening (with music by the playwright himself) to the director's effective noirish use of shadow and light (lighting from T. Erin Gruber with Elijah Lindenberger's well-chosen and plot specific projections), he spins Hagen's words into searing drama. Audiences will feel empathy, disgust, rage – in fact a whole range of emotions with finally a deep sadness at the waste of it all.
The actors are some of our best and play a whole community of 1940s Edmontonians. They are Jesse Gervais, Mathew Hulshof, Doug Mertz and Davina Stewart. Stewart is particularly effective as Elizabeth Sterling Haynes (top picture), a combustible force in Edmonton theatre at the time and the prime voice of sympathy and common sense in the play.
The memory of those awful times, and the men it destroyed, has long been buried. This production tells us resoundingly that we should never forget.
The world premiere of Witch Hunt At The Strand, a production of Workshop West's Playwrights' Theatre (with the assistance of Alberta Archives and The Institute for Sexual Minority Studies and Services), plays in the Backstage Theater in the ATB Financial Arts Barns through December 4th.
Photos by Marc J. Chalifoux