MUSIC PREVIEW: July Talk all action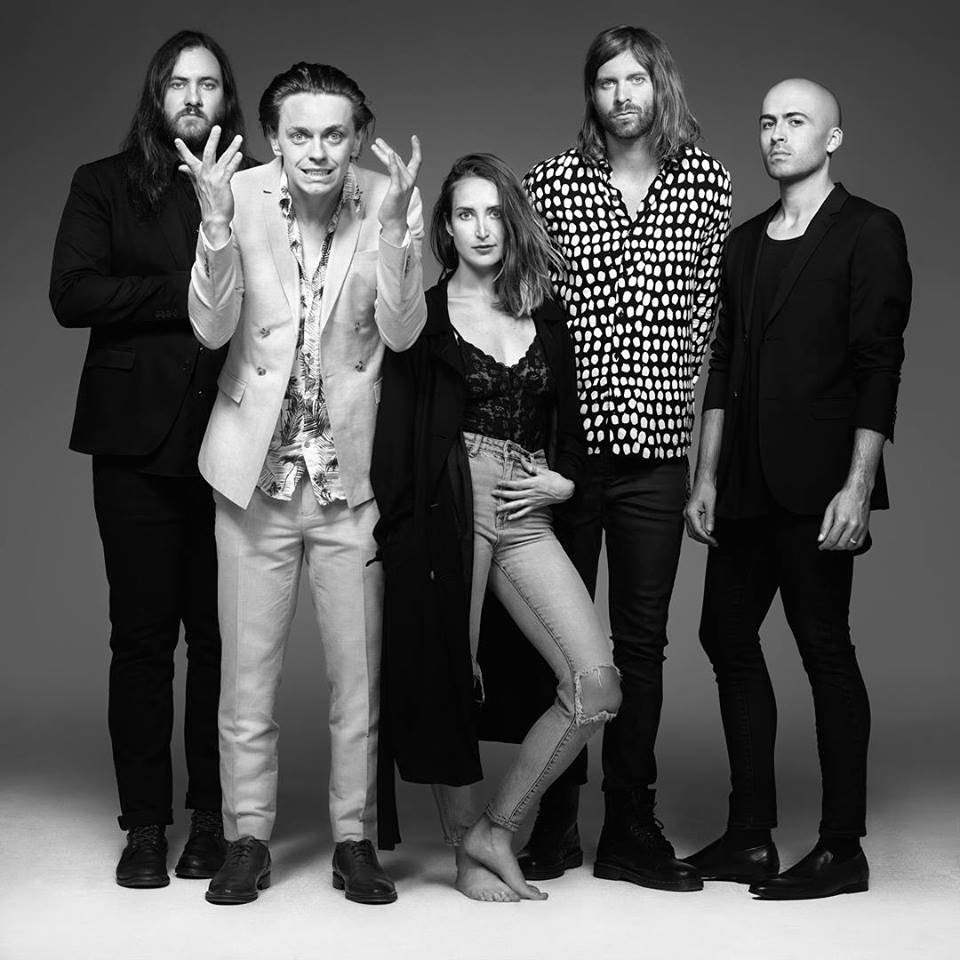 After playing a surprise "secret" gig on Tuesday here in the city, July Talk heads down for a quick gig in Red Deer before circling back for a second SOLD OUT show, on Friday night at Union Hall.
The Toronto-with-the-Edmonton-connection indie rockers released their debut self-titled album in 2012 to critical acclaim, and followed that up with an EP in 2014 called For Your Bloodshot Eyes. It's really the band's most recent release – September's Touch – that's led to their burgeoning fame and fanbase, however. In particular, the first single, Push + Pull, was plastered everywhere during its run. All over the radio airwaves. All over the blogosphere. Everywhere you turned, there it was. The spicy, raucous song has both indie and electronic influences, lending itself easily to a multitude of fans; and extremely catchy lyrics that make it a favorite sing-along.
The band's two vocalists Peter Dreimanis (who grew up in Edmonton) and Leah Fay are part of a popular trend in indie rock, where projects have both a male and a female vocalists, and can either trade off, or even both sing in the same song. Other members of the band include Ian Docherty, bassist Josh Warburton, and drummer Danny Miles.
The bill also includes Adam Baldwin. This Maritimer released an album in June of this year called No Telling When (Precisely Nineteen Eighty-Five), and features an assortment of Canada's musical luminaries as featured guests, including Josh Trager (from the Sam Roberts Band), Brian Murphy (Alvvays), and, how about that, one of July Talk's vocalists, Leah Fay. Baldwin is probably more known at this point for being a member of Matt Mays' band since 2008, but is well on his way to fame of his own.
Friday 2
Danny Michel – Part of the New Moon Folk Club series, this Ontario artist began making solo records in the 1990s, and is now well past a dozen releases. Currently signed to Six Shooter Records (the host of our city's Interstellar Rodeo festival), he released his newest album, Matadora, this year. He's already planning another release for January, though, titled Khlebnikov – the entirety of its journey was recorded aboard a Russian icebreaker called, you guessed it, the Kapitan Khlebnikov. Expect a heavy dose of tracks from both releases, but he'll undoubtedly play all of his previous favourites as well. Mohsin Zaman opens the show at the St. Basil's Cultural Centre, 6:30 pm, tickets $20.
Misery Mountain Boys – Longtime friends Steven Gevenich and Dom Golec from Peace River formed this band upon moving to Edmonton in 2011. While many would classify them as bluegrass, and their instrumentation – guitar, mandolin, upright bass, clarinet, and fiddle, among others – would back this up, the band has a host of other influences too, which are easily discerned when taking a listen, or catching a gig. With Night Vision and Cadence & Nathan. Needle Vinyl Tavern, 9:30 pm, $12. BUY
Saturday 3
Audio/Rocketry – This Edmonton alt-punk-folk project is celebrating a 10 year anniversary, with its core duo Joe Vickers and Matthew Murphy still going strong after a decade. Frenetic and melodic all at once, the band released their most recent album, an eponymous full-length, in November. With Chris Criswell, The Weekend Kids, and Forester. Starlite Room, 8 pm, $20, BUY
Sunday 4
Christmas BOW – The Blues On Whyte's sixth annual fundraiser for the Edmonton Food Bank goes down on Sunday, and so will the blues – way, way, down, featuring Front Porch Roots Revue, Blues Puppy, Guitarface, Bobby Cameron, Rita McDade, Rusty Reed, and others. Don't forget to bring one or more non-perishable food items for the food bank. Preferably more. Like a basket maybe. Blues On Whyte, 1:30 pm, $15, BUY
Monday 5
Paper Kites – This indie-folk act out of Melbourne, Australia formed back in 2010, and have two full-length albums and two EPs, to their credit. The most recent was twelvefour, released back in August 2015. It featured 10 tracks, all written between the hours of midnight and 4 a.m., as that's when lead writer/vocalist Sam Bentley feels at his creative peak. The album was actually recorded much closer to our grand city, in Seattle, with Phil Ek (Fleet Foxes, Band Of Horses) in the spring of 2015. With Horse Thief. Starlite Room, 8 pm, $22. BUY