Double Lunch launches new Edmonton music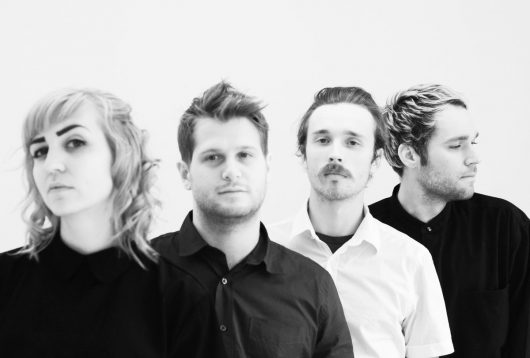 It's inevitable that Craig Martell would eventually launch a record label to uncover new talent. The man's had both hands and feet in the Edmonton music scene since he was lured here by the Alberta oil boom less than 10 years ago. He comes from Cape Breton, Nova Scotia, where he went to university and worked as a bartender. Martell bought and ran a little club off Whyte Avenue called Wunderbar, which nurtured the careers of many a fledgling indie rocker before the bar closed last year. He continues to promote a myriad of shows at venues around town. The local scene has embraced him to its bosom.
His Double Lunch Records celebrates its official launch Thursday at the Sewing Machine Factory, with the release of two local bands' new recordings: CHAM and Birds Bear Arms. He knows you may never have heard of them. Martell has signed four acts to his cassette-only label so far, on the way to representing a new way of marketing music – kind of like the old way, in truth.
"I don't want be a label that just presses someone's tape and then says, 'OK, that's good enough.' I want to provide something beyond that, and I think I'm capable of that," he says, pledging to work as hard as he can on press, promotion, marketing and all you have to do to break a band; it helps he's already an established concert promoter with a reputation to uphold.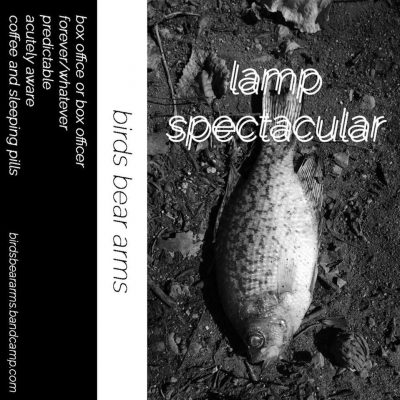 He says the advantage of cassettes is that they're fast and they're cheap, making the decision to check out relatively unknown band that much easier. CDs are a hard sell these days. Vinyl (which Double Lunch hopes to move into down the road) is more expensive, and while more desirable from an audiophile's or collector's perspective, "You'd really have to like a band a lot to spend $20 on vinyl … but for $5 on a cassette, you can take a chance," Martell says. All Double Lunch releases also come with a free download code.
As anyone on the management or label side of the music business can attest, you have to love the bands you work with. What's the point otherwise? Martell pledges to get behind all of his acts, hoping his name will carry some credibility. He uses Birds Bear Arms as an example: "They've been at it for a couple of years, but a lot of people in Edmonton don't know who they are. They're really young. I'm saying that if I'm willing to put money behind them and put out their record, people will give them a chance and listen to them, not just on the tape side, but live. They're incredible."
Birds Bear Arms is a jangly, screamy, somewhat experimental power pop band, but Double Lunch will not be genre-specific, Martell says. He's going for the "post-Nirvana Sub Pop era," where pretty much anything went. CHAM (top picture), for instance, is completely different than BBA: Jangly, not so screamy, more poppy, more of a new wave vibe thanks to a female singer, and a bit of an attitude. The first single is called Fuck for Fun.
"I didn't to be withheld by genre in any way," Martell says. "There are great labels that have had super success being genre-specific, but if you see a club that's only doing a certain type of music and then that music falls out of favour, well, then they're done."
He speaks from experience.