MUSIC PREVIEW: Waxing Half Moon Run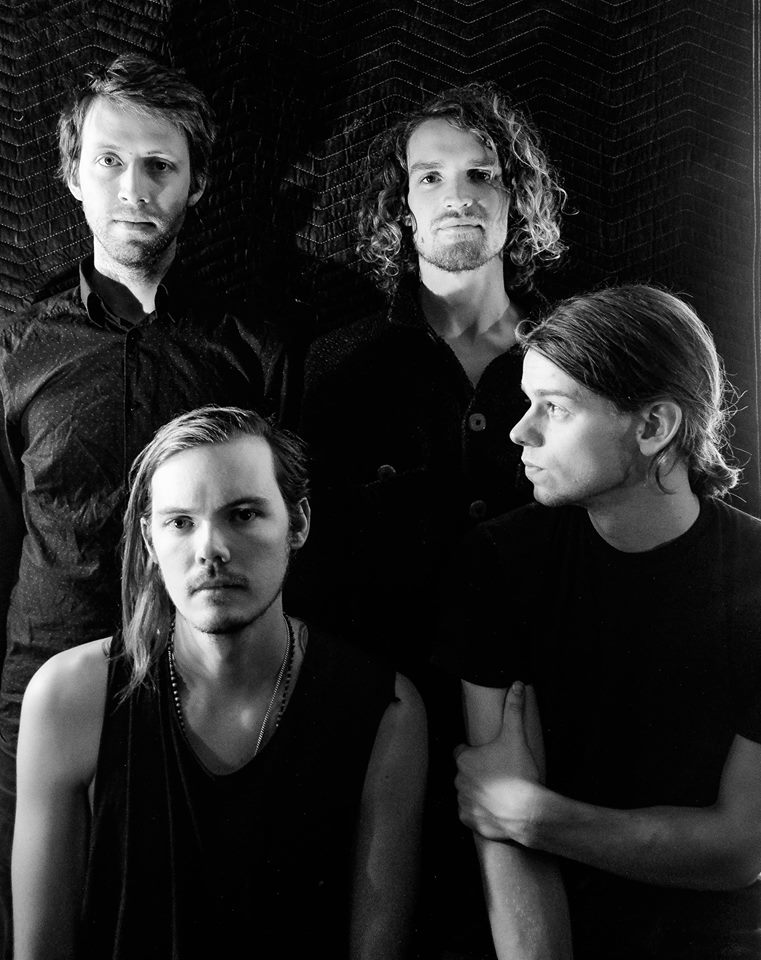 One of the finest bands from the so-called "Montreal scene" is returning to Edmonton.
Half Moon Run is the perfect group to take advantage of the subtle acoustics of the Winspear Centre on Wednesday, Dec. 14, being unconventional multi-instrumentalists with a special fondness for percussion. The "everybody gets a drum" rule is one of the hallmarks of the so-called "Montreal sound." But of course there's more to it than that: This quartet manages to sound like at least twice its membership on haunting, expansive, elegantly arranged music that breaks the rules as it sets new agendas and explores new frontiers. As with several of their peers – Arcade Fire, The Dears, Godspeed You! Black Emperor – there seems a similar approach:  no doubt from Montreal's combination of physical isolation and cultural wealth (plus low rent). The result – more often than not from among the stuff that makes its way West – is magic. Leonard Cohen lived there. Case closed.
While it's radio we can thank for bringing Half Moon Run back to a medium-sized concert hall, there's certainly more to this band than their radio hits – Call Me In the Afternoon, She Wants to Know and the one that gave the band its first buzz in 2012, Full Circle. There should be new music by now. Only two albums so far, but it's an amazing start.
With the opening act Plants and Animals – another band from Montreal – tickets to the 7 pm show start at $29. BUY
Thursday 8
Hawksley Workman – In what has become a holiday tradition, this eccentric Canadian rocker is doing another sold-out run in The Club at the Citadel Theatre. Don't expect Striptease, but instead selections from his 2001 Christmas album, Almost a Full Moon. Once you put out a Christmas album that catches on, you're almost guaranteed work for the holidays. Thursday through Sunday, SOLD OUT
Scenic Route to Alaska – The way to the future has been made smooth as this Edmonton buzz band strives for a poppier sound on its new album Long Walk Home, against its past walking the thin line between rock and folk. Now, might we rename them Scenic Route to Nashville? The Nolans and Altameda open the show at the Needle Vinyl Tavern at 9 pm, SOLD OUT; tickets still available for encore show Sunday at 3 pm, $12 advance
Friday 9
The Harpoonist & The Axe Murderer – Which would you choose for your own demise? Relax, it's just the name of a band, a metaphor for a down and dirty West Coast blues sound that sounds like it could be on the soundtrack to a Coen Brothers movie. The power duo (Shawn Hall and Matthew Rogers are the leaders) makes a second run across on its latest excellent album, A Real Fine Mess. Denizen Hall, 6 pm, $20 advance
A Perfectly Frank Christmas – Tommy "The Senator" Banks teams up with crooner Johnny Summers and the Don Berner Big Band for a Christmas show the way Frank would've wanted it – and that's not Frank Zappa, but wouldn't that be something? But no, it's Frank Sinatra. Swingin' yuletide favourites abound at the Yardbird Suite, doors at 7 pm, also Saturday, $26 for EJS members, $30 for guests
Saturday 10
Protest the Hero – Technical metal enthusiasts won't want to miss the return of this fretboard-melting Ontario fivesome. It takes a lot of musical chops to play music so fast and so exact and still have it rip your face off. Neat trick. After some line-up changes and a move from major labels to the indie sphere, they continue to tour more than a year after their latest album, Volition. A Wilhelm Scream, Auras, and Cyclaman open the show at the Starlite Room at 7 pm, $30 advance
Mother Mother – The band so nice they named it twice. This Vancouver quintet has created a bold and mysterious new strain of music bristling with sex and violence, distinguished by the spooky harmonies of Molly Guldemond and Jasmin Parkin, and Guldemond's brother Ryan on lead guitar and vocals. They sound like a triple cross between the Talking Heads, the B-52s and Pink Floyd. This is a "win-to-get-in" event for Sonic 102.9 radio at the Needle Vinyl Tavern – a sneak peak for Mother Mother's return at the Shaw Conference Centre on March 16.