MUSIC PREVIEW: Remembering Steve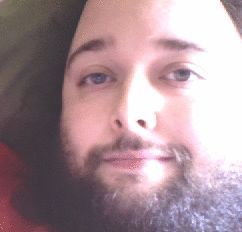 The Edmonton music scene lost a good friend and panjandrum a few weeks back in a tragic accident, as Steve Steffler, one-time co-owner of Bohemia and founder of Sometimes Music, passed away, the victim of carbon monoxide poisoning. Always a music lover, always willing to give an act starting out a leg up, always a supporter of local and independent, and especially experimental, music.
The who's who of the city's scene felt the need to put together a tribute show, and have done just that. It'll go down Sunday night at the Buckingham, starting at 5 pm, with all proceeds going to Steve's family. Included on the list of acts that will be featured are RHG, Dead Fibres, West To Alaska, Hewson Grey, Magnet and the Magnettes, Counterfeit Jeans, Borrachera, Banshee, Boosh, and Street League. $10 cover at the door.
Thursday 15
Magnet and the Magnettes – Speaking of one of the city's burgeoning acts, this indie rock project shares their Thursday night stage with Danielle Deighton and Jess Tollestrup. Almanac, 8 pm, $5 and up.
Ways In Waves – Initially established as a side project, guitarist Brian Raine and drummer Shaquille Headley have instead crafted a dynamic avant-garde musical act combining prog-rock, modern hip hop, and jazz. How can anyone not want to check that out? With Red Litmus and Still Waters. Mercury Room, 8 pm, $10. BUY
Bonsais – This trio out of Kelowna is influenced by funk, blues, disco, indie and reggae, all cavalcaded into a sound that's firmly based out of the rock 'n'roll camp. Cygnets also perform. Needle Vinyl Tavern, 9 pm, no cover.
Friday 16
Santa's Anonymous Benefit Show – The first of two shows benefiting this wondrous charity, this night's bill includes E-Town Beatdown, Norell, Grizzly Trail, Point Place, The Mother Craft, and Wolfrik. The headliner, E-Town Beatdown, features groove-oriented punk-hardcore. Point Place is also noteworthy, a cool little up-and-coming pop-punk act from right here in Edmonton. Brixx, 8 pm, $15. BUY
Aesop Rock w/Rob Sonic and DJ Zone – This hip hop artist out of New York first began releasing music in the late 1990s through a couple of self-financed efforts. Since 1997's Music For Earthworms, he's crafted another six solo albums, including this year's The Impossible Kid. Like most in the scene, he's also made appearances on any other number of albums and music from the who's who of the genre. His most famous collaboration may be with the two he's touring with for this gig, Rob Sonic and DJ Zone, who when combined usually go by the name Hail Mary Mallon. Starlite Room, 8 pm, $23. BUY
Saturday 17
Santa's Anonymous Benefit Show II – This evening features the reunion of Run With the Hunted, Fire Next Time, Old Wives, A New Rhetoric, Calling All Captains, and The Devils Sons. An incredibly diverse bill, ranging from pop-punk (St. Albert's Calling All Captains, The Old Wives) to psychobilly (The Devils Sons). Brixx, 8 pm, $15. BUY
Funk Hunters – This Vancouver-based electronic-DJ duo is comprised of Nick Middleton and Duncan Smith. The latter is a multimedia artist, while Middleton is a music producer, and when the two of them got together, they put together a show that includes both visuals and audio. The pair usually performs live with four turntables and two mixers. Starlite Room, 9 pm, $25. BUY