MUSIC PREVIEW: A visit from Cadence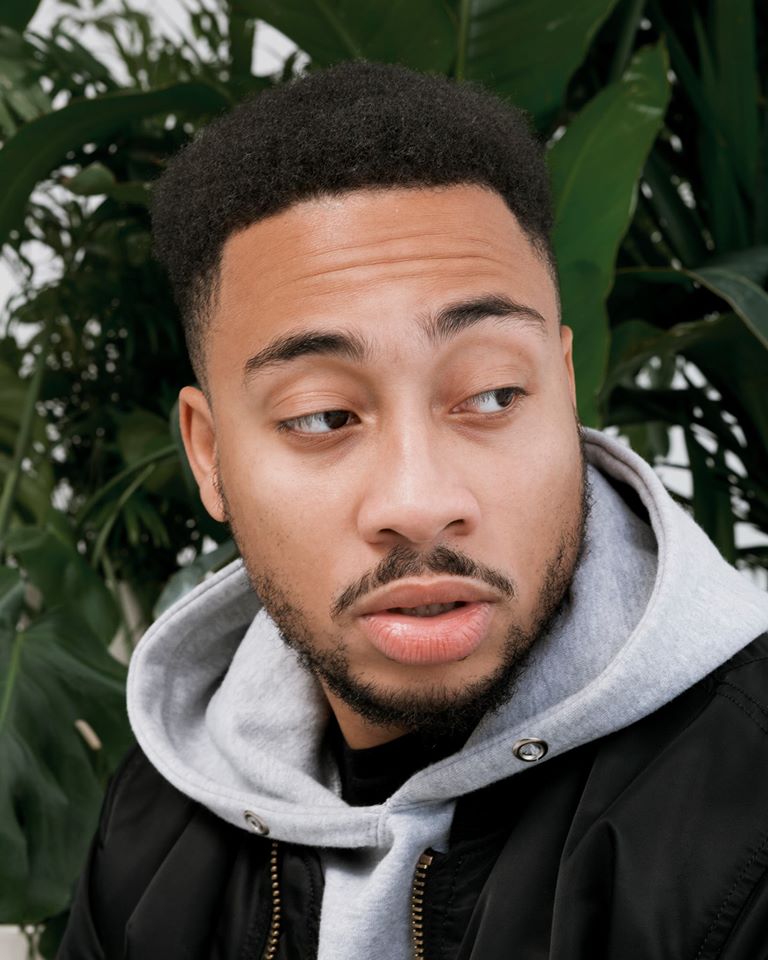 The cat came back. They all come back, sooner or later, these former Edmonton artists who moved to greener pastures.
Even if it's just a family visit at Christmastime. Performing a homecoming show Friday at the Needle Vinyl Tavern, Cadence Weapon may be thriving out East, but the rapper born Rollie Pemberton was raised in Edmonton. Writing, producing, rapping, singing, playing almost every instrument and even sampling himself, he developed his unique sound not so much within the rap community, but in the local alternative music scene. Cadence's wordplay earned him the status as Edmonton's poet laureate in 2009, which surprised poets. His 2012 album Hope in Dirt City was nominated for the Polaris Music Prize – a love letter, of sorts, to Edmonton: "Sometimes it seems too gritty, doesn't mean we can't be friends."
Cadence split town not too long after that, first for Montreal, and later Toronto. He recently landed the job as the host of VICELAND's new show Payday, which explores how young people make ends meet.
His family history is just as remarkable as his music. Here by an accident of fate and football, Pemberton is one of many grandchildren of the late Rollie Miles, an Edmonton legend and all-star athlete who played football at the all-black Saint Augustine's University in North Carolina (and baseball in the summers in the Negro Baseball League) before he was signed by the Edmonton Eskimos in 1950. He quickly became one of the team's stars, excelling in several different positions over 11 years. Miles stayed and worked in Edmonton long after that, raising a large, artistic and prosperous family.
By the time the Civil Rights Movement came along in America, the family was well established in Edmonton. After he retired from football, Miles was a teacher and became head of the physical education program in the Catholic School system. He dabbled in concert promotion, bringing people like Ella Fitzgerald, Duke Ellington and the Count Basie Big Band to Edmonton.
No surprise, a lot of his kids and grandkids are in the arts, too. Son Brett Miles is a funk musician and recording artist. Grandson Jesse Lipscombe is an actor who recently starred with Alan Thicke in the locally made feature film It's Not My Fault and I Don't Care Anyway; Lipscombe is also the founder of the #makeitawkward anti-racist movement in Edmonton, after he was the victim of a racist slur on the street.
The father of Cadence Weapon was the late Teddy Pemberton – also originally from North Carolina – whose rap show on CJSR in the early 1980s was said to be the first time that form of music was heard on the radio in Edmonton. Most of the old-school rappers in town speak fondly of Teddy's powerful influence – not the least his own son. The roots run deep.
Friday 23
Royal Tusk – There are shades of Big Wreck in this melodic local riff-rock band that scored a healthy hit with the song Shadow of Love from their 2015 debut EP. Following that up is the full-length debut DealBreaker on MapleMusic Recordings, with the equally catchy if somewhat overworked single therein, Fever. Got modern rock radio written all over it. Big Christmas bash on this night at the Starlite Room, with the opening band Thrillhouse and The Unfortunates, 8 pm, $20 advance, BUY
Saturday 24
Two Dollar Whorse – Misspelled on purpose to throw off the thought police, this hardened band of old-timey, dusty-chaps-wearin', guitar-pickin', g-droppin' cowboy musicians includes Dove Brown from Jr. Gone Wild, folk music veteran John Gorham, fiddler Catherine Robinson and "many more," they add. These folks seem to gravitate together around this time of year – perhaps spurred on by the ghost of Bob Marley. Or probably it's Hank Williams. A free show on this day at the Empress Alehouse is sure to contain its fair mix of Christmas cheer and cry in yer beer. 4 pm, no cover.