NYE PREVIEW: The Secretaries play to type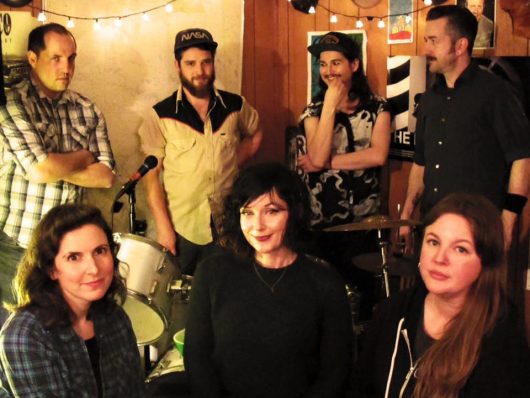 As the year concludes, this weekend's live music opportunities center around – no surprise – New Year's Eve. There's a bevy of options for everyone, from folk to rock to folk-rock, from electronic to pop, and lots in between. One of the best shows, and the best values, may be at Ritchie Community Hall, where The Secretaries headlines the evening.
This local indie-rock band is hosting not just a New Year's party, but also their 10th anniversary party. A supergroup of sorts, with Amy van Keeken and Colleen Brown both having fruitful solo careers, and horn duties finds Darren Radbourne and Greg Hutchinson from Pal Joey behind the brass. Bebop Cortez, Bad Buddy, and Ripe Fruit Of the West are also scheduled to perform. Ted Wright (The Get Down, James T. Kirks) will be performing hosting duties, and Andrea Lefebvre (Labour, The Skinny) will be crafting live portrait drawings. The show starts at 8 pm, advance tickets are $25. BUY
Saturday 31
Shout Out Out Out Out – The frenzy and chaos that is a Shout Out Out Out Out Out live show focuses its laser sight on ringing in 2017, and features some of their best friends as well, with The Wet Secrets and Physical Copies also on the bill. It has been a while since the band released a new album – heck, they didn't even play a live show in Edmonton for almost two years, so everyone's still probably catching up on their overdue dosage of this extraordinary act. Needle Vinyl Tavern, 8 pm, $40. BUY
Captain Tractor – Speaking of beloved Edmonton bands, this act continues with their comeback gigs. The folk-rockers released their newest album, Famous Last Words, in 2011. Rocky Mountain Icehouse, 7 pm, $50/$75. BUY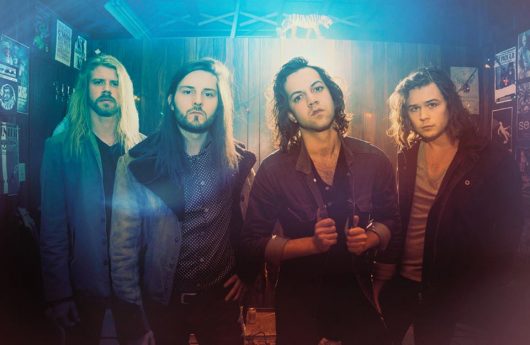 Whale and the Wolf – This alt-rock band (right) was deservedly nominated for the best rock record of the year in this year's Edmonton Music Awards. The quartet spent considerable time late in the year at Velveteen Audio laying down tracks for their next release, produced by Danny Craig (Default). Denizen Hall, 8 pm, $10. BUY
The Stampeders – Formed in Calgary back in 1964, this rock act released 10 albums between 1971 and 1998, and is perhaps best known for the 1971 hit Sweet City Woman. Century Casino, 9 pm, $94.45. BUY
UBK – A quartet of electronic acts is expected to delight the crowd at the Starlite Room this New Year's Eve, on a bill also featuring Josh Pan, Ramzoid, Mat the Alien, and Flavours. Mat and Flavours are probably the best known locally – the latter is a local himself; the former is a British transplant who moved to Whistler in his teen years. Starlite Room, 9 pm, $30. BUY
Australian Bee Gees – Usually hanging out in the warm confines of Las Vegas' Excalibur hotel, this tribute to the legendary band will play in the New Year with such hits as Stayin' Alive – and many more. River Cree Casino, 10 pm, $31 and up. BUY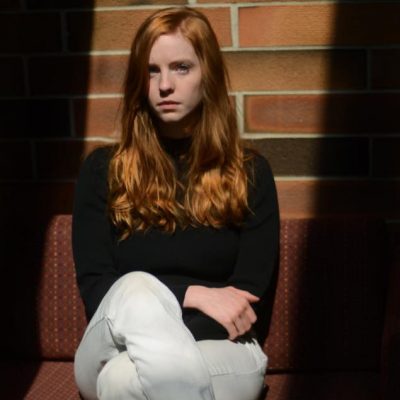 Faith Healer – Jessica Jalbert did a whole bunch of things in the Edmonton music scene before calling herself Faith Healer. It was supposed to be a band, but, you know, things happened. Long story. But the album that came out in 2015, Cosmic Troubles, is a winner. More on the way. Until then, New Year's Eve party at the Empress Alehouse, with the Golden Years. 6 pm, Tickets are $25.
Bobby Cameron Band – This guy has been kicking around for decades: Canadian winner of Guitar Warz in the early 1990s, rediscovered his Cape Breton roots on newer original recordings, and remains a heck of a live performer who has been known to stand on bar tables playing slide guitar with a beer bottle. It might be that kind of night at the Shaker's Roadhouse, with the opening band Train Wreck. 6 pm dinner, $50-$65 advance