Gender a moot point in powerful Henry V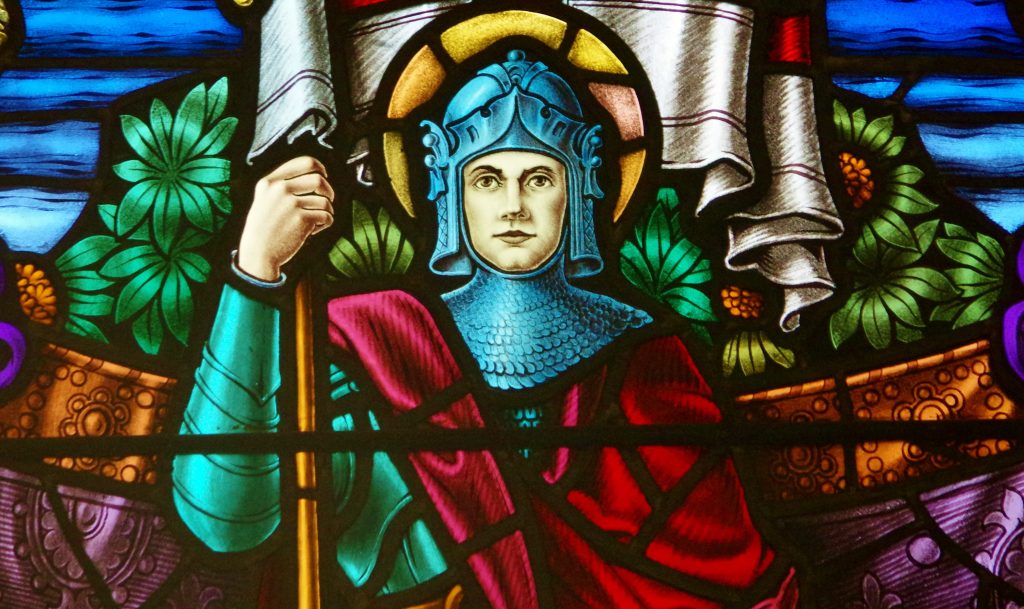 Shakespeare's Henry V is the most manly of kings. In his earlier play, Henry IV, the Bard gives us the wild, undisciplined wastrel known as "Prince Harry," who together with his partner in excess Falstaff probes the depths of dissipation.
But in Henry V we see a new man born.
The former rake assumes the mantle of King and leads a raggle-taggle army of British irregulars, his  "band of brothers," to a great victory over the French. He emerges as a great, testosterone-drenched leader and an impressive orator who exhorts his troops at the walls of the French city of Harfleur to mount, "Once more unto the breach friends. Once more…"
Alberta's Grindstone Theatre, in association with the British Company The Malachites, present this dramatic celebration of all things warlike with a striking difference – in this time of heightened awareness of gender equality, the monarch is played by a woman, Brynn Linsey. Henry V plays in the Holy Trinity Anglican Church until Jan. 28.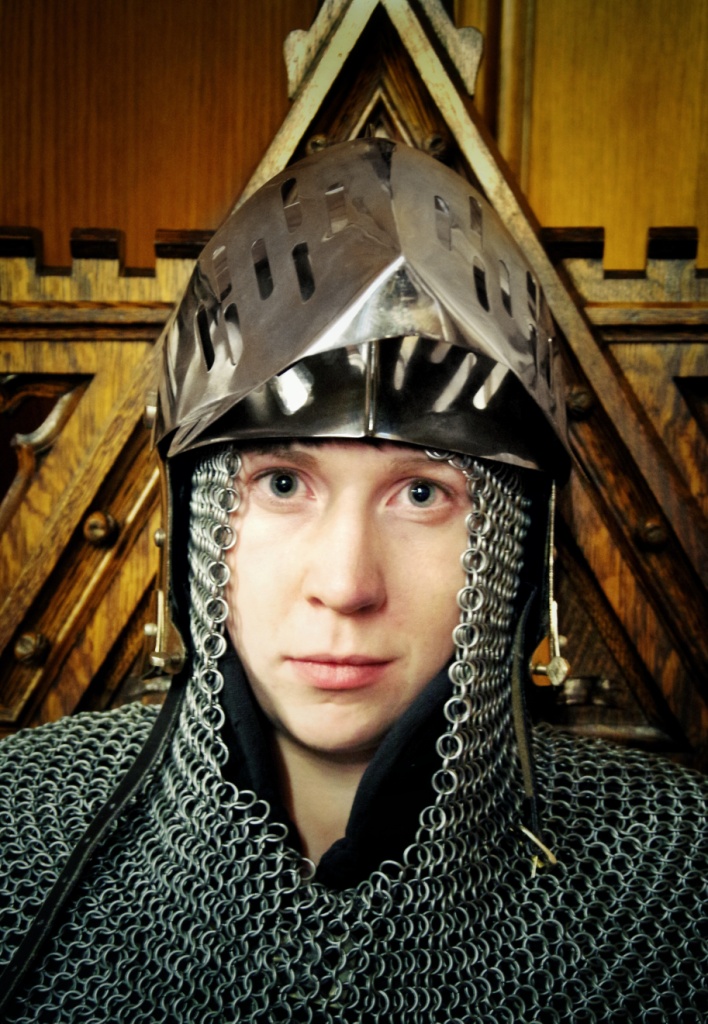 There is no doubt that this worthy production stirs the blood but the casting of a woman gives a whole new meaning to many of the words – and demands a new evaluation of relationships. Ms. Linsey is a fine actor – which helps a lot. She isn't a woman in drag nor a woman in a man's world. There is no sense of impersonation here but an effort to bring a new human approach demanding something of a shift in perception and prejudice.
Wisely, there is no attempt to change the pronoun "he" to a "she" which would certainly only confuse matters and interfere with Shakespeare's poetry. These are women who play men. The initial moments require some adjustment, but the idea grows on the viewer as Linsey's performance becomes stronger throughout the play.
Even the author helps a bit. In the prologue Shakespeare has the chorus ask the audience to accept "this unworthy scaffold." Of course they are asking Elizabethan audiences to use their imaginations in accepting that the meagre staging of the time could encompass mighty battles and different countries. But the invitation to use your imagination might be read to extend to the daring casting. If we are willing to make the leap that Shakespeare requested – perhaps a female in the lead role is not impossible.
Besides, this intelligent and rousing production (from director Benjamin Blyth) is not pointing any particular fingers at how adventuresome they are (this, we are told, is the first Canadian production of Henry V to feature a woman in the title role). They're too busy getting on telling a rollicking good story.
The production is staged amidst the soaring gothic arched grandeur of Holy Trinity Anglican Church, and elevated by the use of some excellent music of the time sung by the company and played on piano, organ, flute, pennywhistle and drum (led by musical director Danielle LaRose).
The trappings work well even if it takes a while to manage the acoustics which tend to absorb the actors' voices. It is a barebones show featuring some rather magnificent period costumes (by Liz Grierson and Kara LaRose). They provide a sense of reality and a helpful ability to instantly identify who is French and who is English in the excellently staged battle scenes. The cast uses suitable accents – Shakespeare peoples his army with peasant stock from all over the British Isles, giving some idea of the polyglot, tired and homesick soldiers that Henry inspired and led to an unlikely victory.
Standouts are those three comic fellows Bardolph (Alyson Dicey), Pistol (Benjamin Blyth) Nym (Caitlin Goruk) and, most especially, Brann Munro as the feisty Welsh Captain Fluellen whose no-nonsense spit-and-polish military attitude (and animated Charlie Chaplin moustache) almost steal the show. Danielle LaRose makes a winning French Princess Catherine who is wooed by the brusk, soldierly Henry, finally consenting to be his bride.
It doesn't take Linsey long to command the stage and the play. Fearsome in war and gracious in victory, she briskly assumes the many roles a king has to play in war, from hypocrisy to heroism, to give us a memorable portrait of a hero rising to greatness under pressure.  And as King, she certainly shows you why the good yeomen of Britain rose to the ringing rallying cry, "The Game's afoot: Cry 'God for Harry, England and Saint George.'"
This is a man to follow into the gates of hell. Gender be damned.
Photo of Brynn Linsey by Kara Larose