REVIEW: Heavenly Blue Rodeo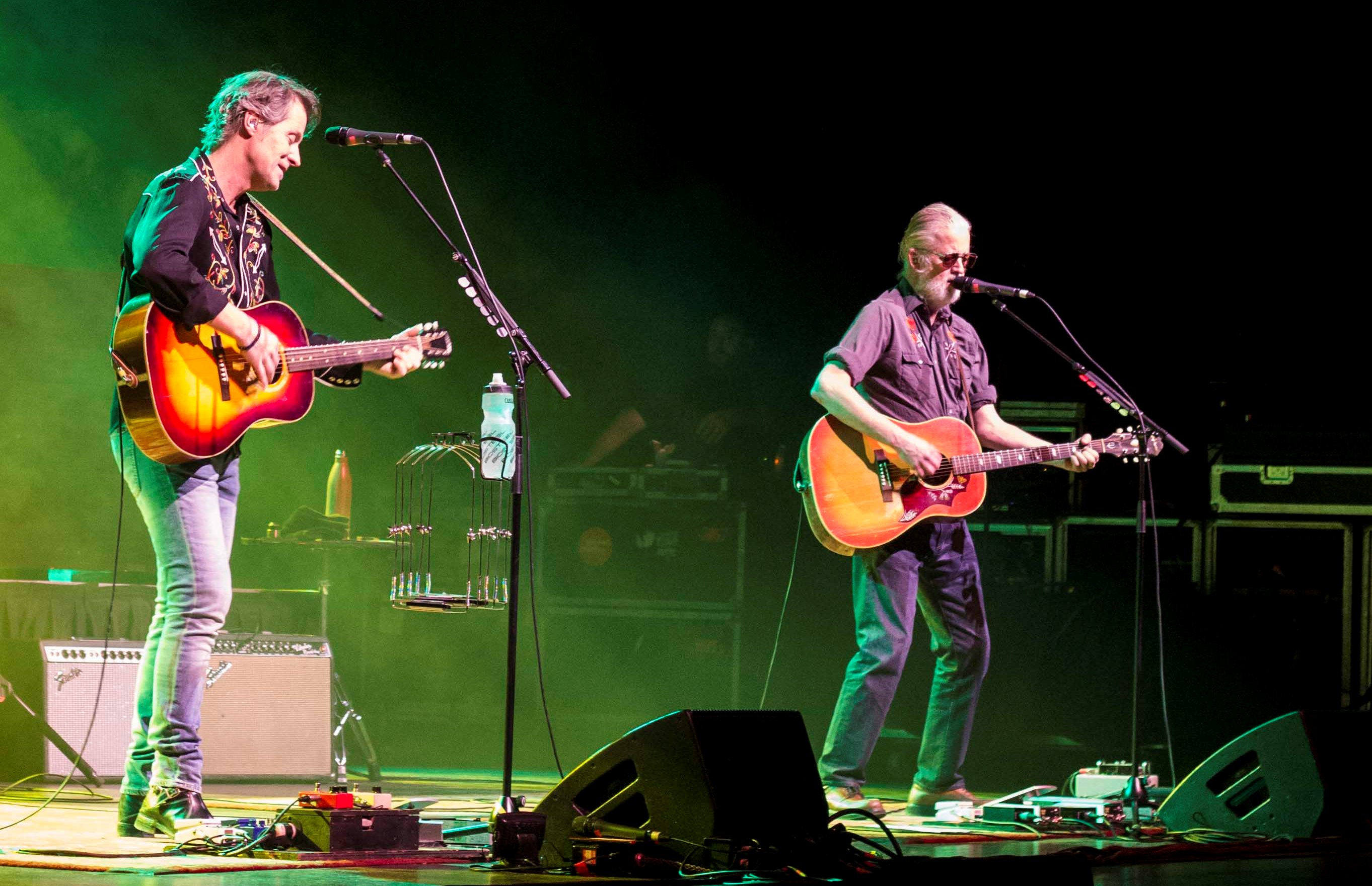 Having Blue Rodeo in Edmonton for a pair of January shows is a tradition.
After playing a two-nighter at the Jubilee Auditorium in January 2016, the six-piece country rock band is back for another two nighter at the Jubilee Auditorium in January 2017 – and Thursday was another packed house.
This is unsurprising in a city where there is demand enough for nine Garth Brooks shows at Rogers Place. Yet Blue Rodeo is liked by a very specific demographic. The age was mostly 40 and above, devoted fans that have followed the band since it began its genre-defying career in 1984.
After an energetic opening set from Ron Hawkins and the Do Good Assassins, Blue Rodeo covered lots of sonic ground in a two hour show, from psychedelic Pink Floyd-esque rock to straight-up bluegrass. After leading the set with several of their classics from the 90s, vocalist and guitarist Jim Cuddy joked, "We're gonna play a few songs from our new record while it's still early and the patience is still, you know, strong."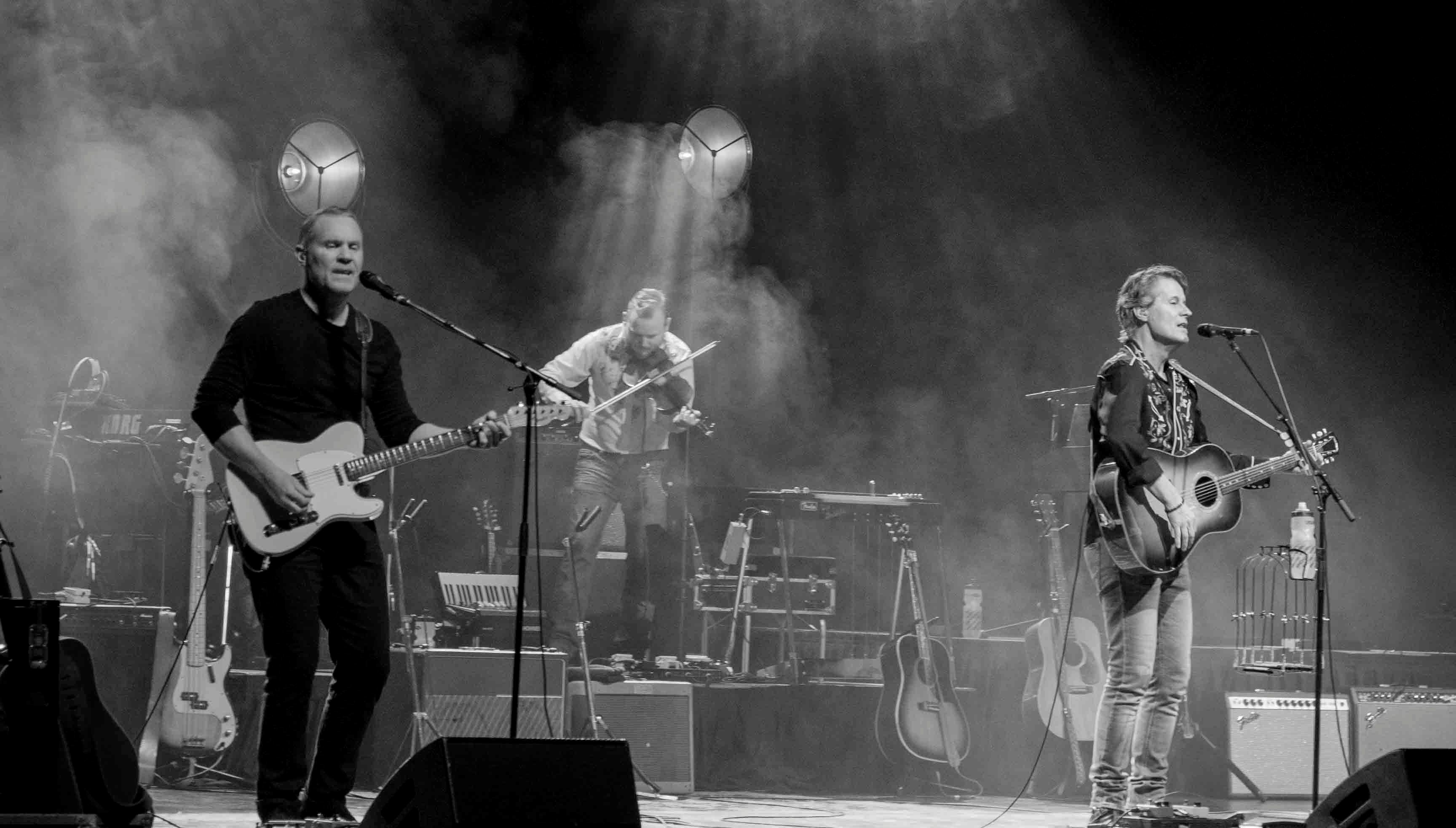 Before kicking into the title track from their newest album 1000 arms, Cuddy explained that the idea for the song came from a radio podcast about a bipolar woman who, after years of struggling with her episodes, opened a coffee shop in San Francisco, where she allowed herself to be looked after by the community. Cuddy reflected how this theme is especially relevant in the music community, dedicating the song to Gord Downie, lead vocalist of the Tragically Hip, who was diagnosed with terminal cancer last year.
One of the things that makes Blue Rodeo such a delight to listen to is the opposing nature of vocalists Jim Cuddy and Greg Keeler. They each lend themselves to distinct moods. While Cuddy led on peppy numbers like Superstar, Keeler lent his voice to more broody tracks like Diamond Mine. The latter was one of the strongest moments in their set. Cloaked in colourful light amid a backdrop of black and white, Keelor muttered the opening lines in a bassy low voice reminiscent of Billy Idol, amid the stuttering delay of his acoustic and the twang of a steel guitar. With organ solos, guitar solos, and drum solos to boot, the song increased in tempo and intensity until it ended in cymbal crashes.
An atmospheric interlude with the sounds of a chugging train and a tranquil ocean shore took us into a stripped-down acoustic set featuring only Cuddy, Keeler and guitarist Colin Cripps. The combination of their voices in one microphone created euphoric harmonies, especially in Over Me. A stand-out in the acoustic segment was Cynthia, a song about Pyramid Lake in Jasper, where Keeler told the crowd he and his girlfriend used to go to get high and "watch the UFOs."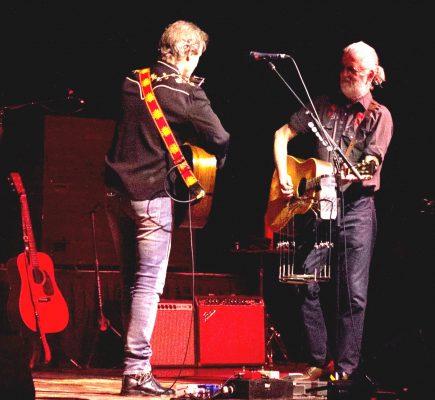 While the crowd didn't hold back their enjoyment of the band's set, letting out roars of approval between songs (as well one really weird moment in which members of the audience took turns yelling "whoo" in different intonations like birds answering each other's call), they didn't always show it with their bodies. The crowd remained seated for the majority of the show until they got some not-so-subtle hints from Cuddy: "You're so well-behaved but we're getting near the show, if you feel like dancing." To the crowd's credit, bums did leave chairs. Two girls were even dancing on the stairs of the first balcony for the entirety of Til I am Myself Again.
At the beginning of the show a couple was overheard talking about the design of the Jubilee: how its slanted walls make the music sound its best. "But how do they know it's the best it can be?" Their answer came on the tail end of Blue Rodeo's set with Hasn't Hit Me Yet. Keeler and Cuddy held back their vocals for the first two minutes, letting the crowd fill the room with their voices as they swayed in ecstasy. It couldn't have sounded any more heavenly.
Photos by Peter Brown