MUSIC PREVIEW: January thaw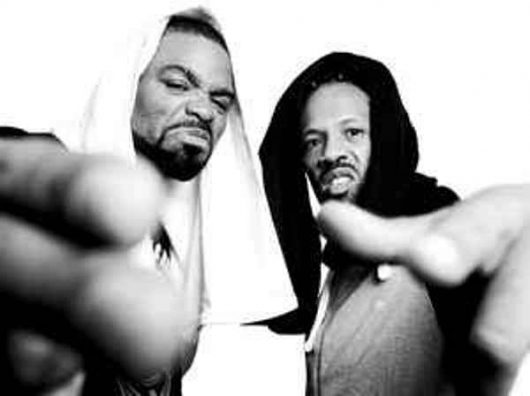 We're in the depths of what's usually the coldest part of the year, which scares off all manner of touring musicians – though you wouldn't know it, of course, and with temperatures on the weekend expected to soar well into the single digits, you might just be tempted to leave your jacket in the car when you head to a gig this weekend.
Friday 27
The Once – This Newfoundland indie folk trio is touring to support their 2016 EP, We Win Some We Lose. The addition of percussion, electric guitars, and keyboards, resulted in what the band refers to as "we finally know what The Once sounds like". Festival Place, 7:30, $29.50 and up. BUY
Method Man & Redman (above) – The former is one of the rap scene's most famous artists, thanks in large part to being a member of Wu-Tang Clan. He's also got his own solo material, of course, plus this collaboration with Redman that began at the turn of the millennium. The duo has released two albums and have charted as high as No. 2 on the US Rap charts, with singles such as How High and Part It (also featuring Toni Braxton). Union Hall, 9 pm, $59.95. BUY
Ashley Hundred – This "folkadelic" quintet out of Calgary includes a banjo and lap steel along with more traditional instruments. Expect a cavalcade of raucous folk mixed with frenzied drumming mixed with deep, delicious bass. With Evergreen and Noah Kryzanowski. Bohemia, 9 pm, $10.
Saturday 28
Chilliwack – If you're more in the mood for classic rock, this might be the gig for you. With 14 albums to their credit, plus three more as The Collectors, this Vancouver band had hit after hit strike the Canadian charts in the 1960s, 1970s, and. They even had a couple songs that charted in the United States, including arguably their most famous tracks, 1973's Lonesome Mary, and 1981's My Girl (Gone, Gone, Gone). Century Casino, 8 pm, $57.70. BUY
READ: Interview with Chilliwack
JusJrdn – This local rap artist is hosting a release party for his debut effort L.I.F.E. His single Bounce is currently doing quite well on radio in eastern Canada. Needle Vinyl Tavern, 8:30, $20. BUY
Medical Pilot – This local alt-rock band is hosting their second EP release in the last five months, along with friends Poor Little Tin Man and Upsidedowntown are also on the bill. Apparently they've been on a songwriting tear of late. Sewing Machine Factory, 9 pm.
Jesse and the Dandelions – One of the scene's current favorites, Jesse Northey's current indie rock project headlines a night that also features The Utilities, and Wyatt Louis. The Dandelions are still flying high after the release of their newest album, True Blue, last year. Bohemia, 9 pm, $10.