Red Cannons unite band of brothers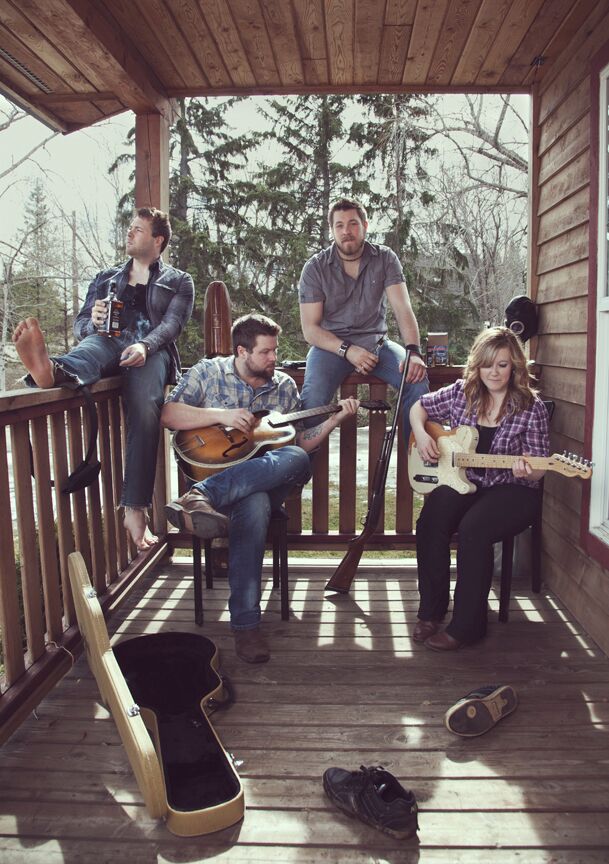 There is evidence that brother bands are tighter than bands whose members are unrelated – in as many ways as you want "tight" to mean.
There are exceptions, of course, but sometimes you can just tell. Hear the creative cohesion, for instance, on the Red Cannons' new EP Always Something. The Spruce Grove band plays their release show Saturday at the Rec Room.
Evan, Braden and Landon Boechler have been playing together literally since they were children, 12, 11 and 10 years old, respectively, in their father's classic rock cover band called Beginner's Luck. Learned CCR and the Stones at an early age, they did. Mr. Boechler is still an active working musician.
After leaving the family band and working in their own separate projects, the Boechler boys reunited five years ago to form the Red Cannons (with honorary sister Jen Perry on bass), and haven't looked back. Cannon metaphor avoided. They scored a couple of modest radio hits from their 2013 release, Underneath the Floorboards.
The record they came up this time shows similar hit potential without trying too hard to be radio friendly. Neat trick. The songs provide a satisfying crunch of old-school grunge in a blues-rock vein, and a rare case where the blues doesn't stick out from the rock like a sore thumb. These guys come by their rock roots honestly. In Spruce Grove.
"Were closer," says Evan. "Even if we do press each other's buttons, we're quick to forgive. You can give up on your friends, but you can't really give up on your family. That's nice. You know no one's going to leave."
Evan and Braden write most of the songs for the band, but the credit goes to all of them when given the Red Cannons treatment. These guys have a lifetime of working together, and the communication and rapport comes through in stage.
"I've been in a lot of bands, and either you feel it or you don't," Evans says. "I can read the other people easier, probably because they're my brothers. If we mess up an ending or a verse, we just basically have to look at each other. It's a bit of an unspoken bond that's probably a little stronger than some other bands."
Let's look at examples of other brother bands. You could argue that Noel and Liam Gallagher could never have stuck together as long as they did if they weren't brothers, because apparently they hate each other. Kings of Leon, a band the Boechlers look up to, consists entirely of brothers, and are doing just fine with no member changes in 18 years. There are lots of examples from the classic rock world: AC/DC, the Kinks, the Bee Gees, Heart (sister band, a whole other topic), the Beach Boys and of course the Allman Brothers Band. Our old friend CCR included brothers John and Tom Fogerty, who parted ways in 1971 and never reunited. Exception proves the rule.
For any new band of brothers, the path is clear: Stick to what you're doing, and stick with your bros.