Walterdale cancels Othello over racial tempest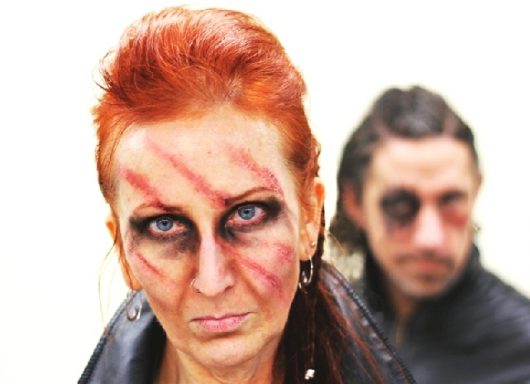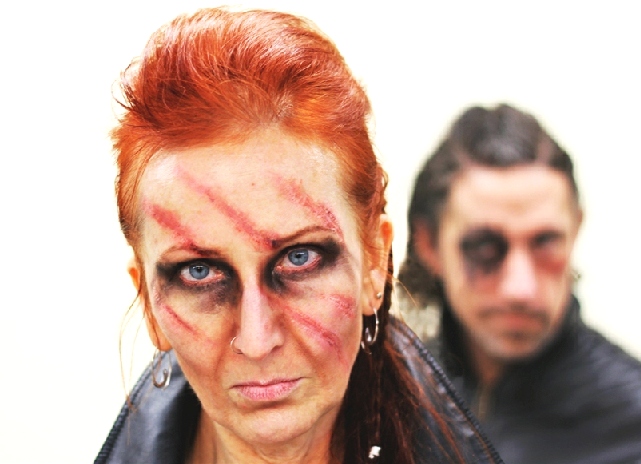 It's clear that society isn't ready to see a white woman play a black man on stage – if it ever will be.
After an uproar that was said to include threats, the Walterdale Theatre has cancelled its upcoming production of Shakespeare's Othello, which was to open Feb. 8. At the centre of the tempest is local actress Linette Smith, cast in the lead role.
"This is a heart-breaking decision, but as a community of volunteers and artists, we can't continue with a production where the safety of members of our cast has been threatened," a statement reads. "Both online and in-person threats were received by members of the production from people who were angered by Walterdale's decision to cast a white female in the role of Othello, traditionally a role filled by a person of colour. The matter has been referred to police."
The Edmonton Police Service released an update Tuesday afternoon saying the individual who was allegedly threatened "has elected not to file a formal complaint, at this time."
Smith, who is the drama teacher at Strathcona High School and had spent the last three months learning more than 800 lines, issued an apology: "I made a mistake," she begins, detailing that the initial vision of the show was to feature women in power roles (as had been done recently in Edmonton with a woman in the lead role of Henry V) and to explore differently-gendered relationships in a new treatment of the play. "In my naivety," Smith goes on, "I thought the casting might bring those ideas to the story, but no matter how promising the benefits, the cost of excluding race was too much."
Walterdale artistic director Anne Marie Szucs says in the statement, "The vision we were presenting for this 400-year-old play was a post-apocalyptic world where traditional power structures were inverted and where the focus was on the battle between the sexes. We're sorry this caused offence. We will continue to build on the respectful interactions we've had with community members on this topic, and continue to engage with and welcome any groups or individuals who want to get involved in our productions."
Jesse Lipscombe, founder of the #makeitawkward anti-racist campaign and a prominent black actor in Edmonton, says this incident is "perfectly awkward," and that "even though it's a black and white issue, it's totally not black and white."
On one hand, there aren't a lot of stage roles for black actors, he says, especially in Edmonton, whose theatre scene is almost literally the Great White Way. This is changing, slowly. But to not consider people of colour in the casting process for the only Shakespeare play whose central character is black, "is kind of a slap in the face," Lipscombe says.
"On the flip side," he adds, "It's art. That's the beauty of art, that you can digest it and spit it out anyway you want to." Being an actor, he knows, "It sucks to work that hard and not be able to express what you've created."
The only question left is why it didn't occur to the Walterdale people long ago – before they did all that work – that race might be an issue. It came to a head when the poster came out last week, with no explanation of why Othello was being played by a white woman. Moreover, in November, a Queen's University student production of Othello that made exactly the same casting decision was also canceled after a public outcry.
Both Szucs and Adam Kuss, president of Walterdale's board of directors, declined to comment further, but it's unlikely anyone at the company had racist intentions coming up with the concept. Some people in the local theatre scene say cancelling the show was the right move, and they hope Walterdale can see this as a teaching moment.
Edmonton director and theatre instructor Vern Thiessen, whose company Workshop West is producing the "Black Arts Matter" event at the Arts Barns February 9-19, has something to add: "In my opinion, as a straight white man of privilege, the only story here is how the Walterdale's decisions have injured the local community. I have seen this firsthand in my friends, colleagues, staff who are people of colour, and must once again be forced to have their voices heard rather than be invited to the conversation."
Lipscombe puts it another way, "If you're tackling sensitive topics about any minorities, women, races, people with mental and physical disabilities, it's always in your best interest to include them in the discussion. I think that's the safest route, instead of making assumptions."
Kind of late now, but different casting choice might also have been nice.
"It would be really neat to see a woman of colour playing that role," Lipscombe says. "That would be a great olive branch."