MUSIC PREVIEW: Incomparable Sam Roberts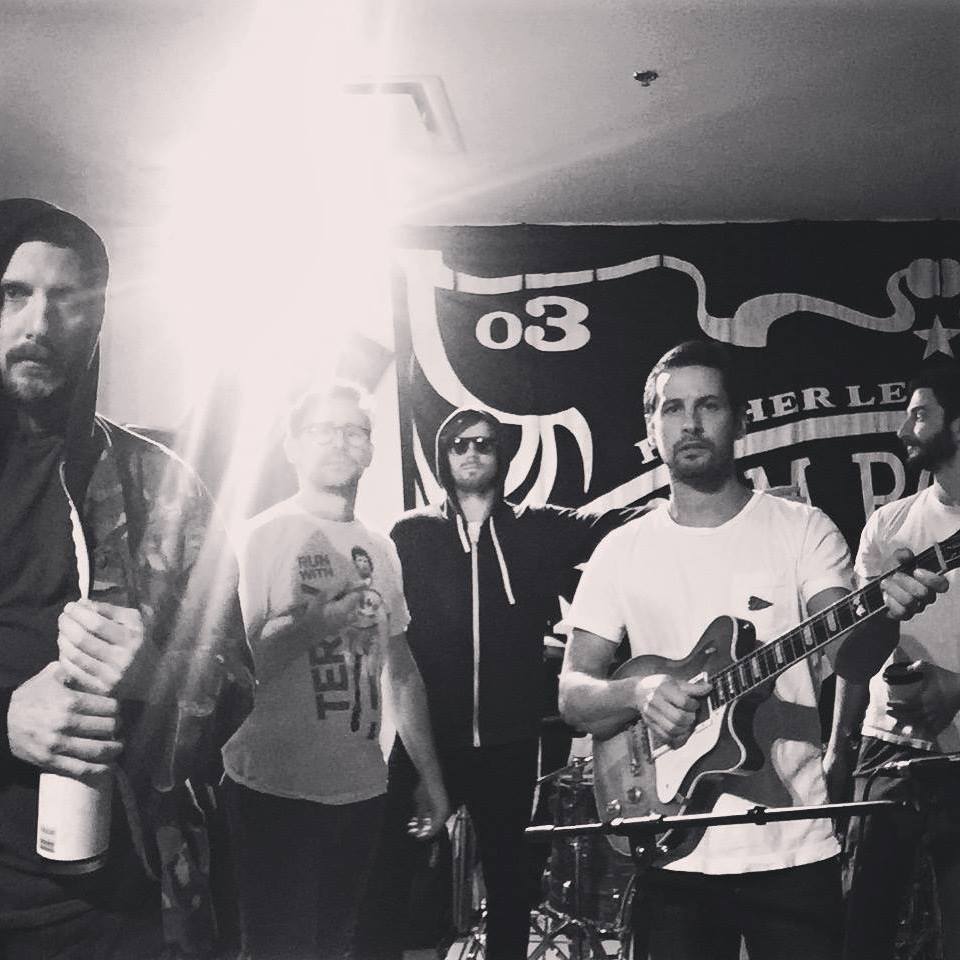 Is the Sam Roberts Band a soul band with a rock groove, or a rock band with soul drive? Maybe they're a soulful groove band that rocks, or a driving rock band that grooves. So confusing when you're in the labeling business.
It's always been hard to rack these guys, returning to Edmonton for a performance in the acoustically perfect Winspear Centre on Saturday night. It's a great venue for a certain kind of band, one that understands the nuances beyond the form, and in a place where fans can appreciate their musicianship fully, and all the better to hear lyrics with depth and – as mentioned – soul. Needless to say there should've be any "tracking" at this show – Sam and his boys play all their own instruments. They get a prize just for that, and also for showing up in Edmonton in February, of course.
The Sam Roberts Band is touring in support of their sixth studio album, Terraform. Hollerado opens the show at 8 pm. Tickets $36.50 and up.
Friday 3
Arkells – Some bands aren't so lucky, venue-wise, but most brave Canadian bands make the most of the barnish Shaw Conference Centre, where these boppy darlings of alternative rock perform selections from their new album Morning Report, including the smash hit single therein, My Heart's Always Yours, and the yet huger hit from 2014, Leather Jacket, in which the woman "called me up from a payphone." Why? Because "cell phone" just doesn't have the same ring to it. Frank Turner and The Sleeping Souls open the show at 7 pm, $40.50, BUY
Catherine MacLellan – If she was any more Canadian, she'd be Anne of Green Gables. Hailing from Prince Edward Island, like our fictitious orphan Annie, this winsome singer-songwriter is the daughter of folksinger Gene MacLellan, and has made a name for herself with five studio albums, including 2014's Juno-winning release, The Raven's Sun. Shawna Caspi opens the show at St. Basil's Cultural Centre, 7:30 pm, $20 advance
Julie Dorion and the Wrong Guys – She was a big part of the 1990s East Coast Canadian grunge rock scene in the band Eric's Trip, and now this guitar-slinging rock chick can do whatever she wants and play with whomever she wants. Four years old, her latest band "the Wrong Guys" are Cancer Bats members Mike Peters and Jaye Schwarzer, along with Eamon McGrath, originally from Edmonton. They have a seven-inch single, released in September, and more on the way. With Slates and Feed Dogs, Needle Vinyl Tavern, 9 pm, $12 advance
Saturday 4
USS – In the genre of wacky two-man groups that mash-up everything and the kitchen sink for a genre-busting stew of catchy pop goodness, these manic Torontonian musicians were active a whole year before Twenty One Pilots showed up – so take that, eh? From the break-out hit Yin Yang in 2014, USS tour the halls of the nation upon their latest album, New World Alphabet, and its hit single Work Shoes. Sure seem to be a lot of songs about work lately. Said the Whale and Repartee open the show at the Shaw Conference Centre, 7 pm, $35 advance
Women of Folkways – Part of the eighth annual Winter Roots Roundup, this show at the Parkview Community Hall (9135 146 Street) will give stage for women to tell their side of the story. What story? Why, the folk story, of course. Linda McCrae – of Spirit of the West – is featured, along with Shawna Caspi and Edmonton's own Dana Wylie. 8 pm, $23 advance
Sunday 5
Big Wreck – There's a reason you still hear old Big Wreck songs on more than one radio station almost every day – they've stood the test of time. This is large praise for what has become the modern Canadian classic rock institution, led by the uber-talented Ian Thornley, who developed a rich and distinctive guitar-based composition style – and has stuck with it. There's a new album in tow: Grace Street, along with 20 years of time-tested rock history to back it up. The Oaf, the first and biggest hit, came out in 1997. The Ascot Royals, up-and-coming Ontario band, will open the show at the Ranch Roadhouse, 7 pm, $35 advance
Monday 6
Dierks Bentley – This guy may seem like the perfect bro-country superstar, what with his two last names, but there's real heart – and heartbreak – underneath a man who likes to unwind after (singing about) a hard day of man-work by drinking beer, driving a truck and being romantic. Not all at the same time. Why, for instance, is he "drunk on a plane?" Because he got left at the altar, that's why. Don't judge. Cole Swindell and Jon Pardi open the show at Northlands Coliseum, 7:30 pm, $30.50 and up