AGLC lifts ban on underage musicians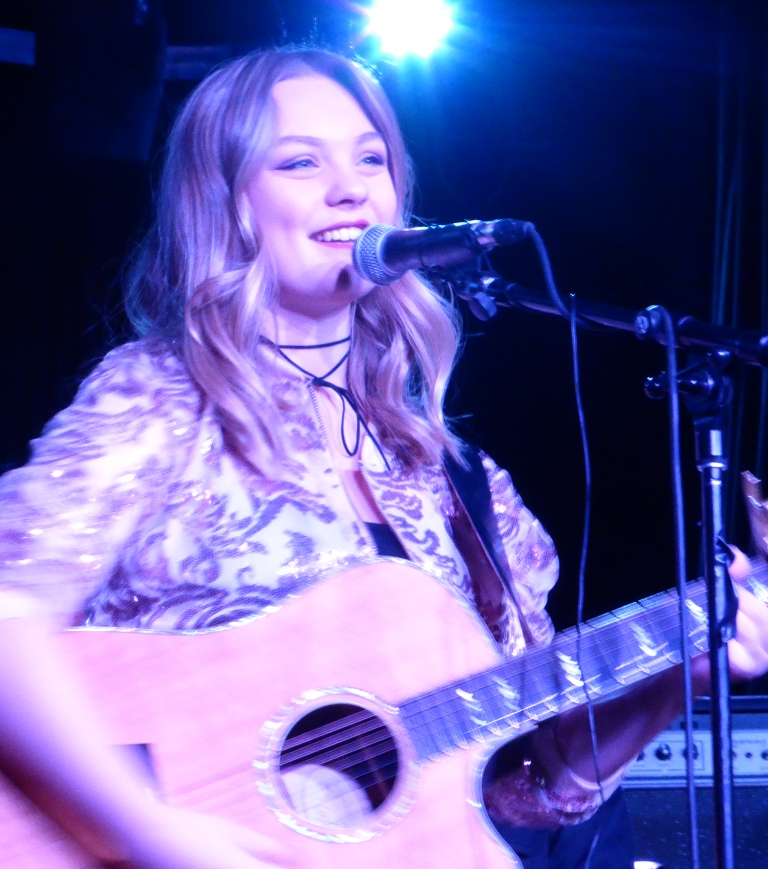 Coming soon to a bar near you – younger bands.
The Alberta Gaming and Liquor Commission announced on Friday that the regulation prohibiting minors from performing in licensed taverns has been removed, effective immediately – and after only 10 years of being the biggest pain-in-the ass rule for musicians not old enough to drink but old enough to rock 'n' roll.
Now bars will need a special permit, awarded on a case by case, gig by gig basis, and minors must leave the premises as soon as all their gear is packed up after the show. No parental consent or presence is required.
In short, it's more or less back the way it was before the prohibition was made in 2007.
This is the fulfillment of a quest by K-97 announcer Terry Evans, in his effort to support his musical son Riley – who is now 19 years old. He was in bar band that was never able to play in a bar.
"I'm super happy for the young musicians Alberta wide," Evans says of the relaxed law. "People have said – my own wife has said to me, 'why are you still talking about this? Riley's 19. It's not going to affect him.' It affected him for a long time, but there's a ton of other kids out there, all over Alberta, playing in basements or garages, and they can't get a gig."
With ALGC President & CEO Bill Robinson and Edmonton City-Centre MLA David Shepherd standing by, Evans told stories of silliness: Carson Cole's son had to play his parts in his father's band from the parking lot of Blues on Whyte – thanks to what must've been a very long patch cord; there was another occasion where closed-circuit video was used. Evans used to have to drive his son's band to take gigs in Lloydminster, Saskatchewan, where it was legal for minor musicians to play in a bar. It was a challenge for electro band Tennyson to build its audience, because its sibling members Luke and Tess Pretty were underage.
Olivia Rose Leaf (top picture), who performed at the press conference at the Needle Vinyl Tavern on Friday, is an underage performer – but not for long. She turns 18 in June.
"I'm excited," she says. "I think I'm going to start booking as soon as this weekend. Because everything was waiting until I turn 18, so now that this has happened, we'll see what we can do." Leaf says she's been performing professionally since she was 9 years old – not once in a bar.
The general sentiment in the local music scene seems to be "it's about time," but it's interesting to look back why the policy made in the first place. There doesn't seem to any good reason.
Robinson, who wasn't president of the AGLC in 2007, says he was told the decision to block underage musicians from bars was made because of the economy. We were in an oil boom, and it was hard for companies to find workers. "It impacted the ability to get young people to participate in the music industry," Robinson says – which makes no sense because young people will participate in the music industry whether there's money to be made or not. There was also a "security issue," where authorities didn't think bars were safe places for kids, although no one remembers a single incident affecting underage musicians in local bars prior to 2007. The kids had to have a permit, plus their parents had to be there. No such restrictions apply under the new regulation.
Terry Evans remembers that when bars and restaurants started hiring underage workers 10 years ago, the conservative government was accused of allowing youth to be exploited. Evans says, "So the government said, 'Fine! Nobody under 18 in bars. That's it. Nobody!'"
Contracted entertainers were included. And so it stayed until Friday. Like many laws in Alberta's rich ridiculous history of liquor laws, this one hurt the music scene: by not allowing a certain segment of musicians to perform for wider audiences, and also because of a lack of proving ground for worthy apprentices, who sometimes went elsewhere – like Saskatchewan or Vancouver – in frustration. After all the petitions, news stories and Terry Evans complaining the whole time, why did it take so long?
Policy changes take time, Robinson says.
"I don't know if it's a particularly reasonable period of time," he says. "I wasn't here 10 years ago. I've been here four and a half years. When I came on, one of the courses of action was looking at the liquor policy to modernize it, and that's what we did."
There's more to come.